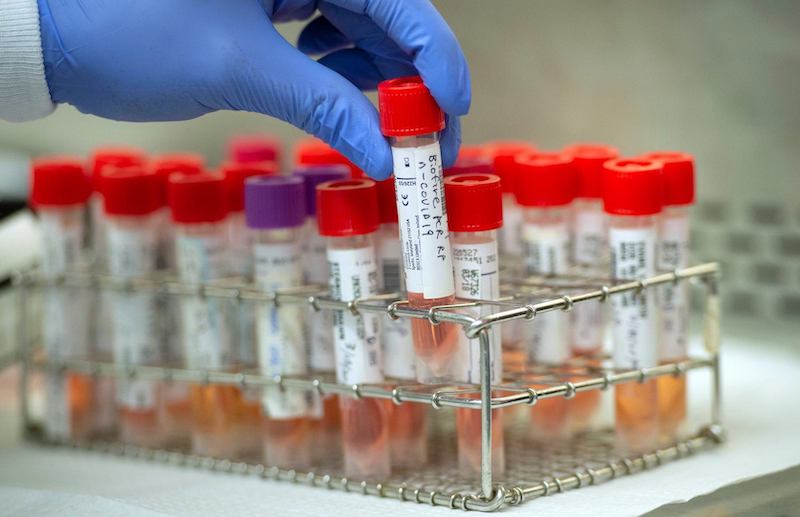 In today's briefing, Mayor Eric Garcetti announced that all critical workers can get tested for COVID-19, even without symptoms, starting tomorrow. This includes healthcare workers, grocery store employees, first responders, and other critical government workers.

"We wish we could open up [symptomless testing] for everybody, but I think we all know that we have firefighters, police officers, doctors, nurses, janitors at hospitals, and folks that are in grocery stores and pharmacies that are putting themselves out on the line," Garcetti said. "We want to make sure they're healthy, that they have the peace of mind of knowing they're healthy, and because they interact with so many people, we want to make sure they're not spreading [the virus]."
Over the last several days, we've seen testing requirements loosen considerably. Initially, priority was given only to those most at-risk, such as seniors or those with underlying conditions. On April 6, testing expanded to anyone, of any age, experiencing symptoms.
This is good news because it means our testing capacity has continually and considerably expanded since the crisis began. Los Angeles County now has the capacity to test about 12,200 people per day across 34 testing centers. Counting city and county efforts alongside earlier testing providers, Garcetti estimated over 120,000 people have been tested thus far.

Garcetti referred today to testing as one of the "key milestones on the road to reopening," echoing Governor Gavin Newsom's comments earlier today, in which he stressed testing and contact tracing as critical steps in containing the virus and ultimately reopening the state's economy.
Garcetti said critical workers should contact their employers on how to receive priority testing. If you are not a critical worker but do have symptoms, you're encouraged to get a test even if those symptoms are mild. Anyone who would like to register for a free COVID-19 test may do so online here.