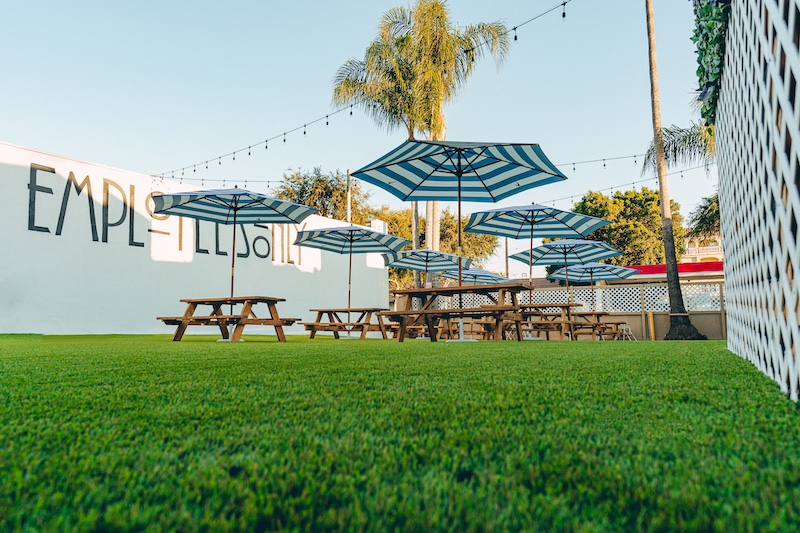 During COVID-19, outdoor dining has become one of the few things Angelenos can do that isn't considered essential, like going to work or grocery shopping, and isn't in their own home. While indoor dining remains off-limits, the LA Al Fresco program allows restaurants to use sidewalks, parking lots, alleys, and other outdoor spaces to serve customers. That program has been extended through the end of the year, but could it become permanent? 
Yesterday, Councilmember David Ryu introduced a motion that would allow restaurants to continue to use these outdoor spaces even after the pandemic ends and our local emergency is lifted. The motion notes that for some smaller restaurants, LA Al Fresco has allowed them to provide additional dining space while "taking advantage of Southern California's climate and preserving the unique character of neighborhoods with smaller shops and restaurants." 
The motion asks relevant city agencies to report back on the possibility of a permanent Al Fresco program and what changes would need to be made to state or county codes to accommodate it. 
Meanwhile, COVID-19 cases and hospitalizations have been down lately. Just yesterday, the County reported 989 new cases, the first time daily reporting dipped below 1,000 since early June. Today, L.A. County reported 1,642 new cases and 58 related deaths.