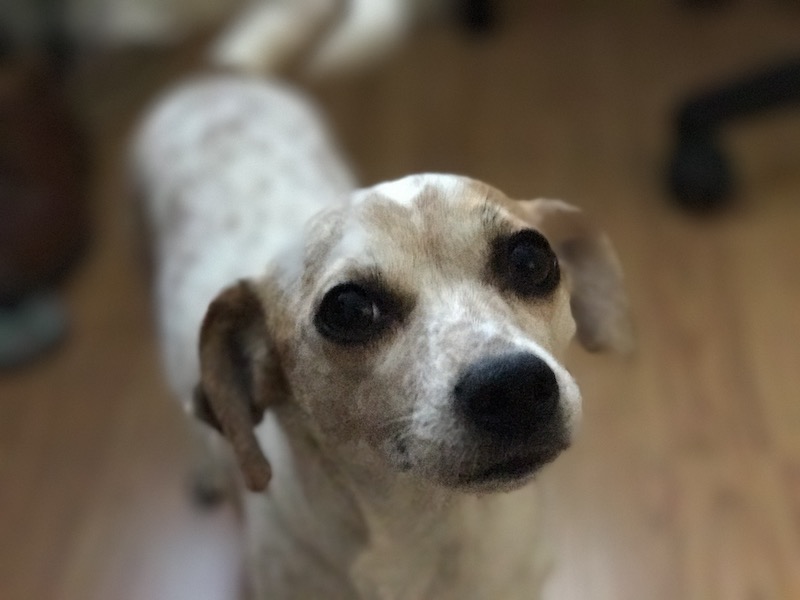 If there's anyone who sees the upside to this whole self-quarantine business, it's Milo. If you have a dog, I'm sure you know exactly what I mean.
Milo's general rule is that every time my wife or I leave the house, it's a major drama. Gone two minutes to get the mail? "Where have you been?!?" Gone for 30 minutes to run an errand? "How dare you?!" And if we leave for a couple hours to attend a work obligation or go to dinner? "I thought you were dead! Now let's party like you've returned from the grave!"
The current requirement for social distancing means more quality time with the pup. Basically, we're hanging out 24/7. I guess I expected the novelty to fade for him, the opening and closing of the front door to become routine, the ritual of stalking me from room to tone down. But if anything, his habits have only been emboldened. He wants more time on the couch, on my lap, or on a blanket near my feet while we watch the daily press conferences Mayor Garcetti streams to his Facebook page.
And I'm grateful for that. Because at a moment when loneliness is one of the greatest threats to our mental health, his companionship is a blessing. Given the circumstances and anxiety we are all facing, it's nice to have a little friend that (quite literally) begs me to pay attention, both to him and this present moment.
I hope your animal companions, if you have them, are helping you get through this strange and difficult time.
I know mine is.
Previous: COVID-19 Self-Quarantine Day 5: Now Seems Like a Good Time to Take a Breath