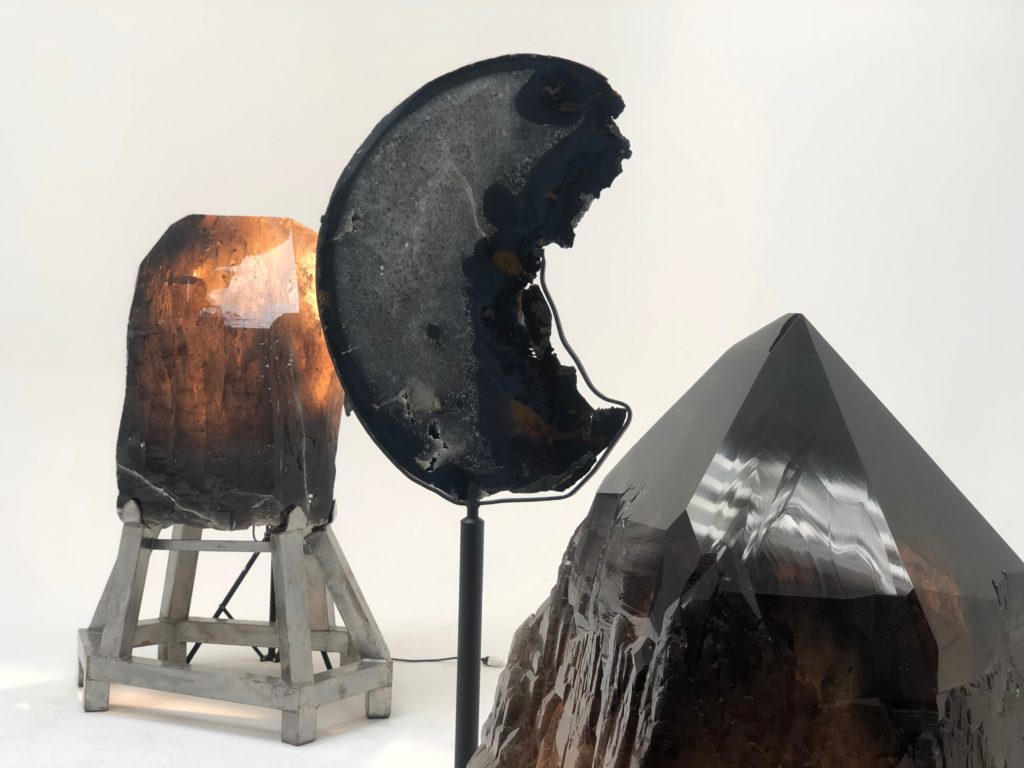 From Samba to Citrine spheres, from Carnival to Quartz clusters, Brazil's beauty is a gem. Starting this Tuesday some of the country's biggest gems will be on display at Rhythm Visuals Gallery in the southern corridor of Downtown Los Angeles.
CRYSTALLINE: Brazil's Crystal Giants is the latest exhibition at Rhythm Visuals. And the operative word here is 'giants.' With multiple pieces on display topping the 1000-pound mark, one clear message abounds: Bigger really is better (at least when it comes to crystals).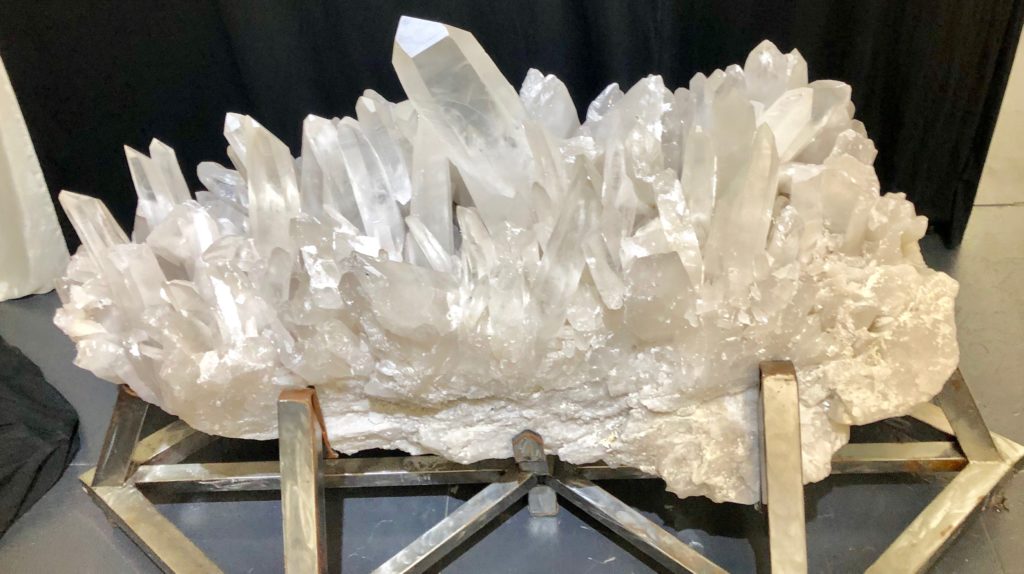 The over 1600-pound Bahia-borne Lemurian Quartz cluster, aka 'Skyline,' jagged on top with a raw, untouched base, is eye-catching and hypnotic.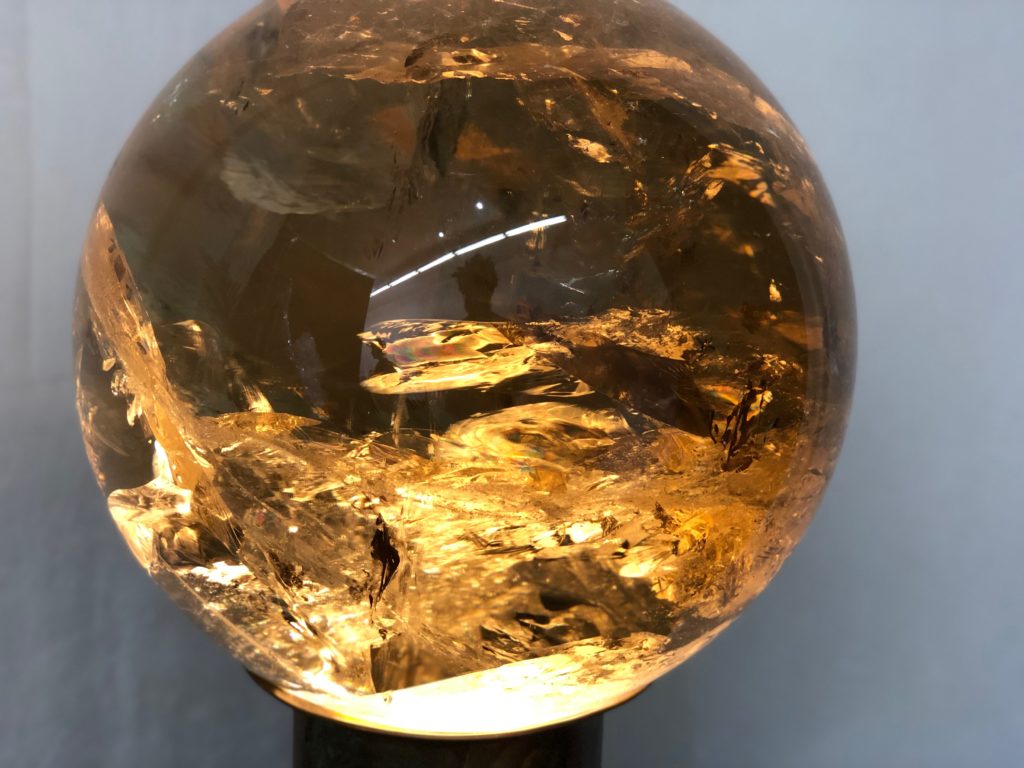 'Sol,' the world's largest citrine sphere, is brilliant as a sunspot, yet is opaque enough to beg a closer look. Its base is artistically made, a work of fashion and function, serpentine and stoic. There's no other piece like it here.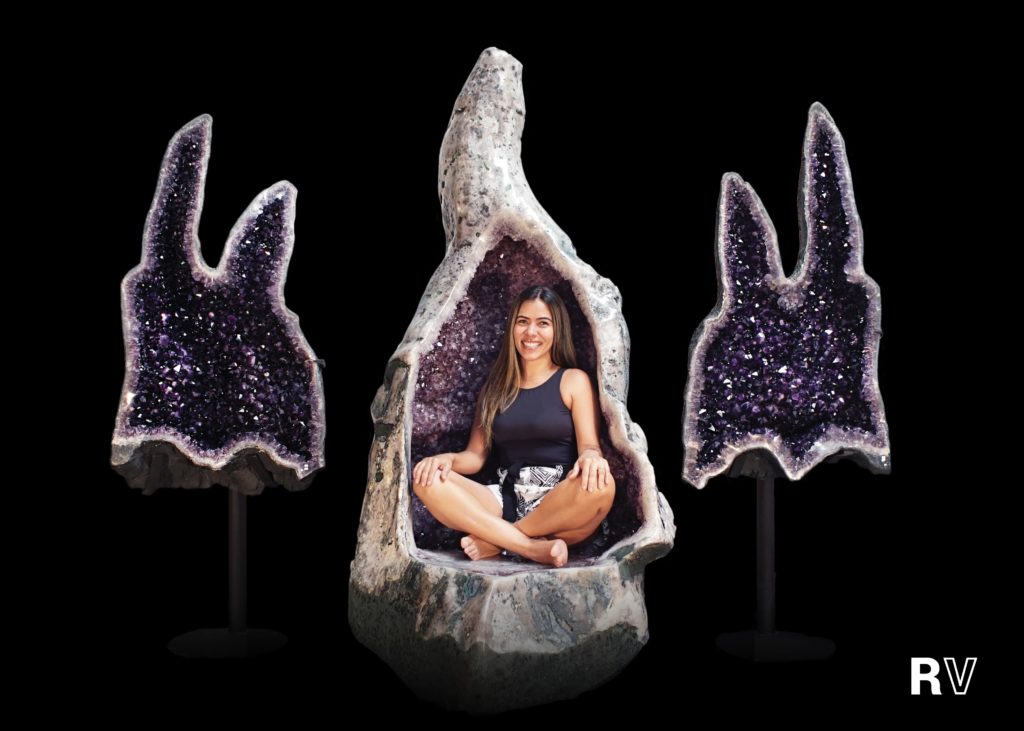 The almost 2000-pound Amethyst Violet Throne looks like the product of a particularly good mushroom trip, pointed and bulbous and cavernous and rich in contrast.
There's also a geode penis – ahem – geode phallus that curator Steven Bookbinder stresses wasn't his idea. No matter how it got here, it really sticks out.
Bookbinder has been in the crystal mineral industry, for over 40 years, and worked overtime to have these massive, crystalline marvels ethically extracted, transported and brought to this cutting edge gallery. He beams while describing the luminous crystal thrones he conceived.
"We make crystal balls, crystal points, we make crystal skulls, and other objects from crystals. I just kind of visualized and conceptualized some crystal furniture and crystal thrones," Bookbinder told We Like L.A.. 
The thrones are the first thing you see as you walk in, smooth and scintillating. They're framed by a trickling fountain and towering geodes, a presentation that screams 'check me out!' The care he and the Rhythm Visuals team put into this exhibition is admirable and sure-to-be-appreciated.
"We envisioned this exhibit as a gift that we want to give to the people here in Los Angeles. It's a gift from the heart that we brought here for people to see some incredible things that they might not have an opportunity to see otherwise," he said. 
Rhythm Visuals Gallery director Maksim Gutnik has, along with Bookbinder, gone to great lengths to present these pieces in an authentic and approachable way. Guests are welcome to touch them with fingertips, or sit on thrones. He adds context to the space with Brazilian music, and is generally a walking encyclopedia on both process and presentation. 
"They come out of the ground naturally like this, with a lot of dirt," Gutnik explains, showing photos on his phone before launching into a detailed talk about lapidary, the building of bases, the cleaning of stones. 
In the middle-back of the gallery are more sentimental pieces: giant Citrine hearts, giant Amethyst heart, smaller spheres and clusters that can easily be carried around. There's also a super cool dagger that runs for $500 and will almost certainly be sold. Who doesn't want a crystal dagger, after all?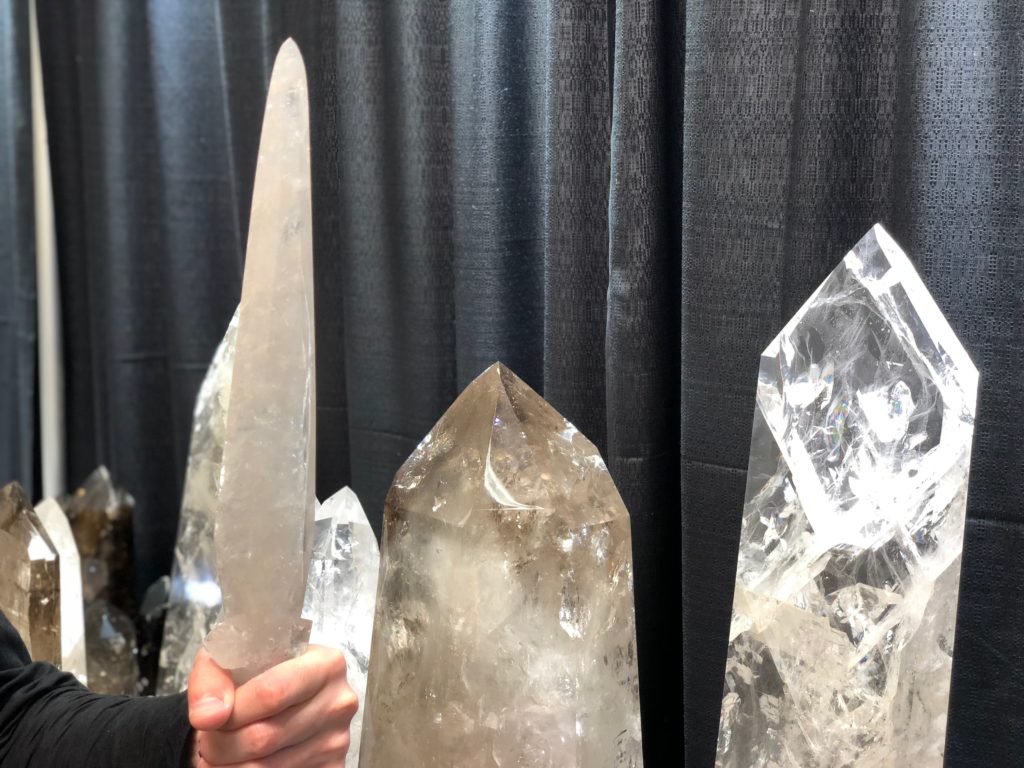 Be sure to lie down in the Agate Amethyst Stalactite Bowl, a functional 264-pound tub from Rio Grande Du Sol. You'll feel like Venus in the shell, an icon in your own right. 
CRYSTALLINE: Brazil's Crystal Giants is open to the public Tuesday through Saturday from 11 a.m. to 5 p.m. A closing event takes place on July 27 from noon to 6 p.m. You can also buy everything in the gallery, from big-ticket items to $20 keepsake pieces.