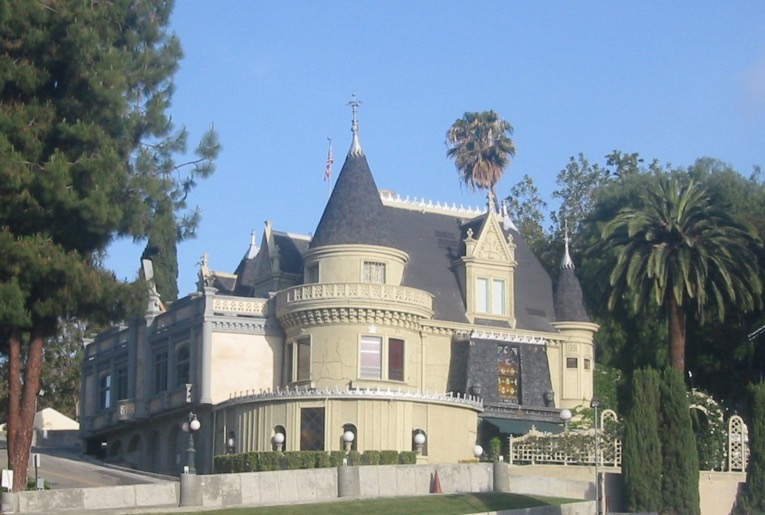 Standup comedy options are few and far between in the middle of a pandemic, but this week, there's something comedy-related that Angelenos may want to check out. On Friday, Aug. 14, Magic Asphalt debuts in the parking lot of the Magic Castle in Hollywood. It's a new concept that probably would've seemed unthinkable just a few months ago: a drive-in standup comedy show.
There will be three shows on back-to-back nights from August 14-16. Doors open at 7 p.m. each evening and the lineup includes Iliza Shlesinger, Jamie Kennedy, Jesus Trejo, Tacarra Williams, Craig Conant, Doug Benson, Matt Kirshen, and Jodi Miller.
Like many other drive-in events happening around Los Angeles, prices aren't rock bottom. Early bird tickets cost $100 per car with a maximum of five guests per car. The price goes up to $125 once early bird ends (when that is is still unclear, according to the official ticketing page). Burger and sandwich options from the Magic Castle kitchen are available for a $20 add-on.
Now you're probably wondering, isn't standup sort of a give-and-take dynamic? The comedian tells a joke and the audience laughs (or doesn't). Rinse and repeat. So how would that work in a drive-in setting? Well, the audio from the act will be piped in via FM radio, which seems obvious enough. But in terms of audience feedback? Here's how they're handling it, per the official guidelines:
Attendees can flash their lights, use the hand clappers/noise-makers that we offer for purchase, and/or they can laugh or jeer out their open car window.
Also this:
NO HONKING! At this venue, honking is considered heckling.
It's unclear how the back-and-forth energy will play with people using hand-clappers to show approval, but it'll be interesting to see if they can make it work. Like a lot of things in the pandemic, it's never been tried before, but that doesn't mean people won't like it.
On a safety note, the event will adhere to strict COVID-19 protocols for drive-in events, including mask-wearing, PPE, and so on. And you definitely need to stay in your car.
Find more information about the event and tickets, go here.