Now that you've taken care of the tech junky in your life with our Tech Gift Guide it's time to turn your attention to the toughest person to please. The Fashion obsessed girl we all know and love.
Well, we've searched far and wide for the most stunning, stylish and lust-worthy gifts any girl would love to have. From designer handbags to dazzling accessories, these must-haves will bring big smiles and high fashion.
Let's take a look at the rundown!
1. Ted Baker Ashorne Embellished Sweater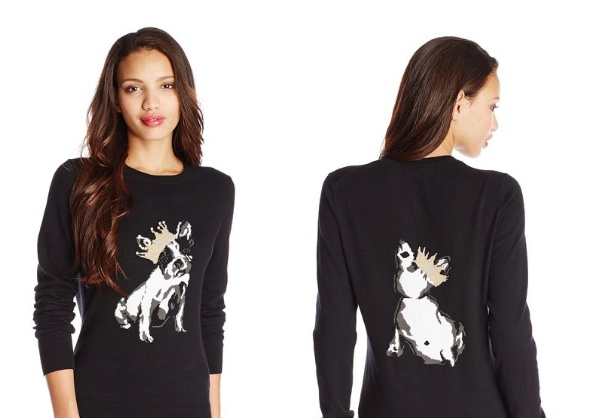 This adorable cotton and cashmere blend sweater will melt hearts during the holiday season. Pick one up for the dog lover in your life.
BUY NOW $195
2. Kenneth Cole New York Geometric Cut-Out Bangle
For the girl who likes to make a statement this two tone bangle will be take you through the holidays and beyond.
BUY NOW $60 
3. Loeffler Randall Mini Rider Cross Body Bag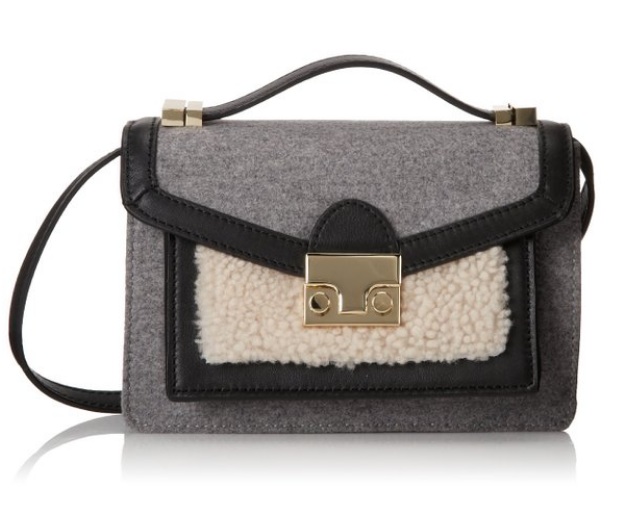 Shearling is always a hot trend for winter and Loeffler Randall created one cute bag! Made with Nappa leather and Melton Wool it would be hard not to fall in love with this cozy accessory.
BUY NOW $347 
4. Kelly Wearstler Alluvial Drop Earrings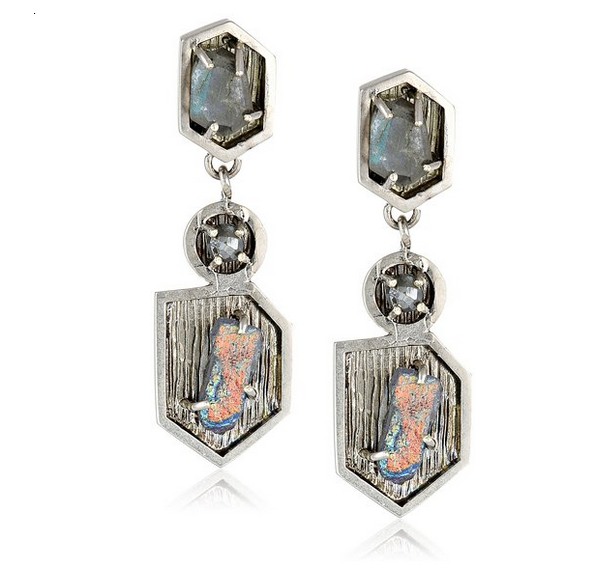 Gifting the girl who likes unique and beautiful things can take a lot of work. Kelly Wearstler creates pieces that look one of a kind using materials like rhodium to plate the earrings and labradorite as accent stones.
BUY NOW $284
5. Kate Spade Glitter Bug Wallet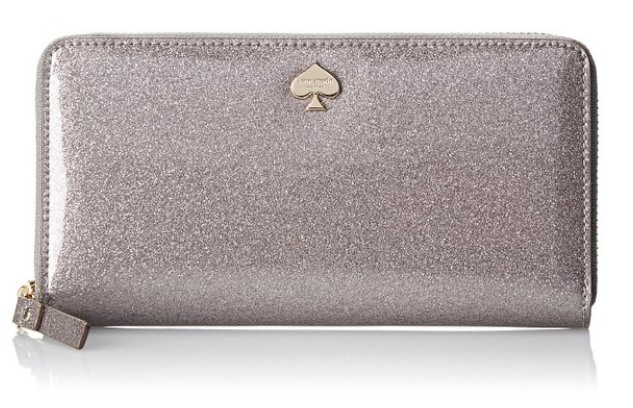 Bring some sparkle into someones life with this amazing Kate Spade wallet. The sparkly shell is stain resistant and super durable, a double win.
BUY NOW $135
6. Diptyque Figuier Candle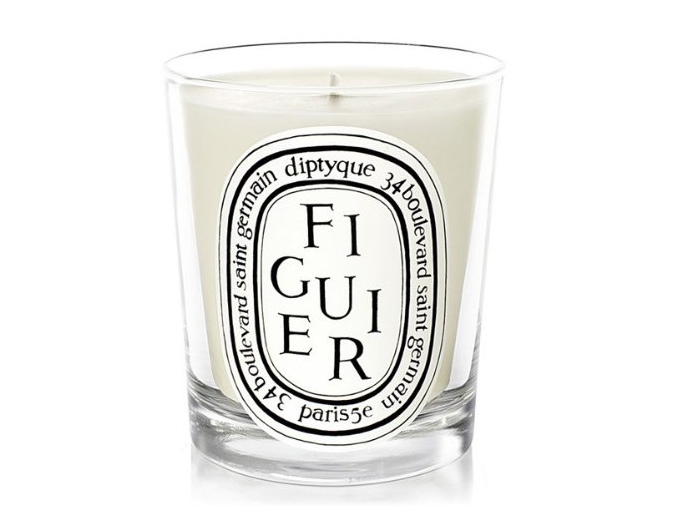 Every fashion blogger's favorite candle, Diptyque is french made and come in a variety of scents. Figuier gives a rich fragrance of ripened figs and is the most popular of the scents.
BUY NOW $60
7. DKNY Rose Gold Stainless Steel Watch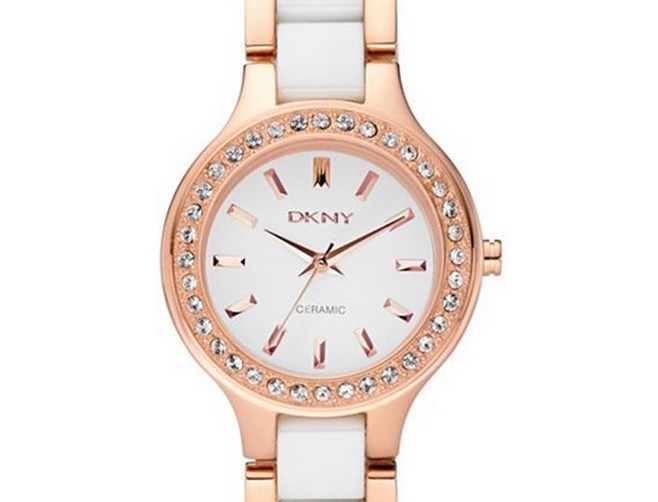 A fashionista is prone to being late at times, help her keep track of time with this chic and sophisticated watch by DKNY.
BUY NOW $122
8. Butter London Steampunk Ball Nail Polish Set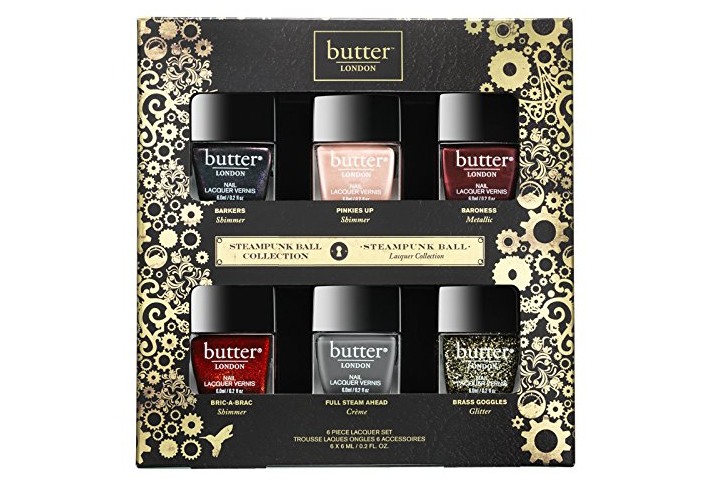 Who doesn't need more nail polish colors?! The dark and seductive shades of this collection are perfect for a night out or when you want to take your nail game to another level.
BUY NOW $39
9. PINCH Provisions Mini Emergency Kit
For the girl who is always prepared. This mini kit will fix any fashion/life and girl emergency you can think of. Kit includes a mending set, stain remover, breath freshener, hair spray, earring backs, tampons and more, neatly packed in a stylish silver pouch.
BUY NOW $24
10. Plum Feathers Premium Scarf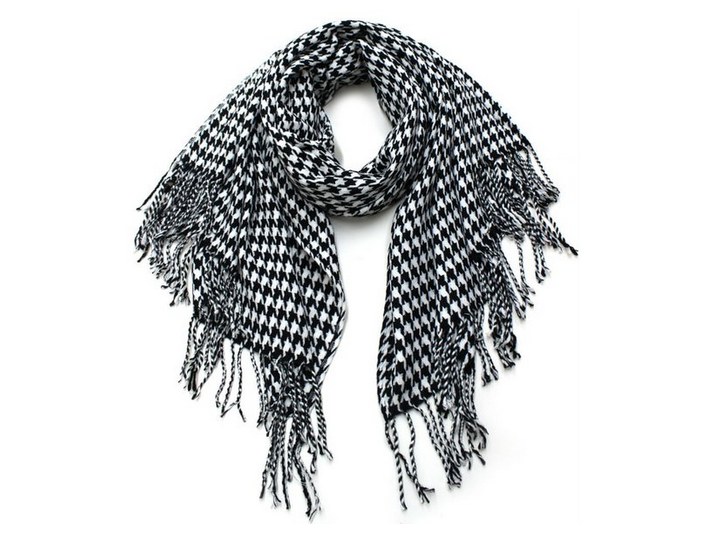 Warm and lightweight this houndstooh scarf is perfect for the Los Angeles weather. Throw it on for some extra comfort and style.
BUY NOW $25
11. Dressier Braid Purse Wallet iphone Case With Chain Straps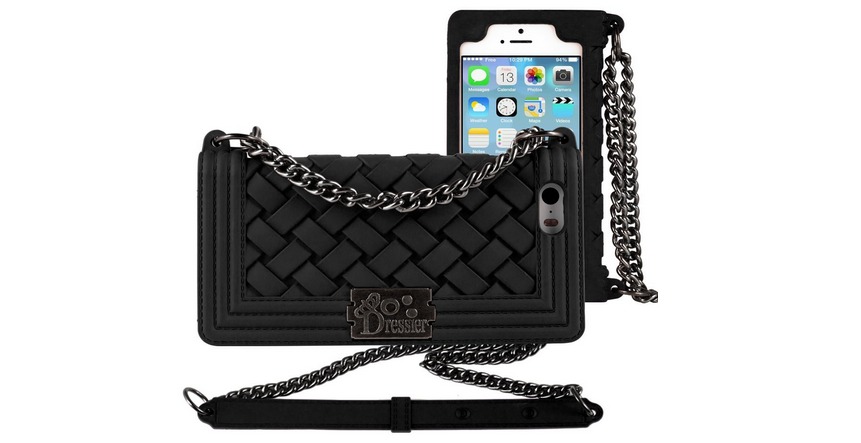 Dress up the iphone with this silicone case designed to look like a Chanel purse, metal chain and all! The chain is actually genius since it prevents your phone from falling to the ground, we've all been there…
BUY NOW $9
12. RVCA Moonshadow Thigh High Socks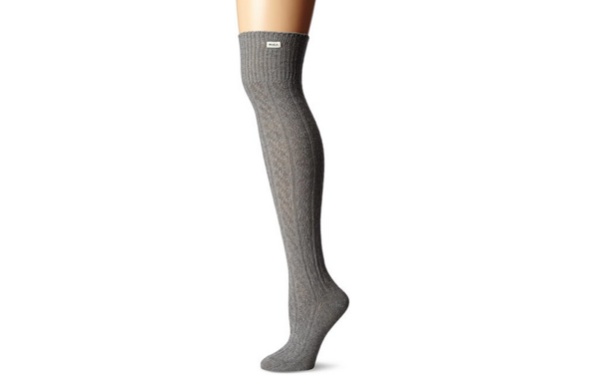 Let's face it the California weather can be pretty weird. 80 degree weather in mid November is completely normal to us. Thigh highs are the best option to stay warm if you want to show some leg in the "winter."
BUY NOW $15 
13. Rebbeca Minkoff Sunnies Coin Purse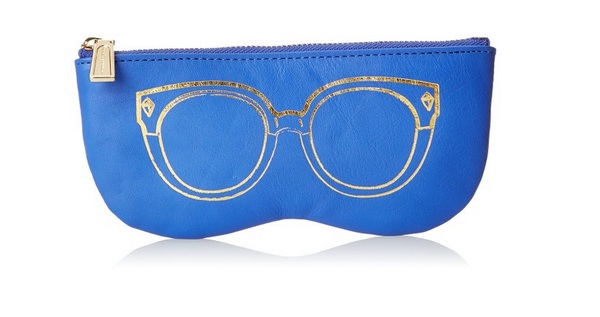 Who doesn't love sunglasses? This charming little coin purse is the epitome of cool.
BUY NOW $75
14. JanKuo Cocktail Ring
Everyone needs a little bling for the holidays. Impress even the pickiest fashion gal with this gorgeous silver toned cocktail ring adorned with so much sparkle you'll lose count!
BUY NOW $30
15. Vogue and the Metropolitan Museum of Art Costume Institute: Parties, Exhibition, People
Get a peek inside some of the most exquisite people, parties and creations in fashion history. This Hamish Bowles book comes with an introduction by Anna Wintour. Yes, Anna Wintour herself! Any fashion loving girl would be grateful for this timeless and inspirational gift.
BUY NOW $36
16. Chaser Deconstructed Raglan Top
"Black & White, Leather & Heels" If that mantra sounds like your fashion pals, then raglan top this is perfect for her.
BUY NOW $79
17. Evil Eye Open Cuff Bracelet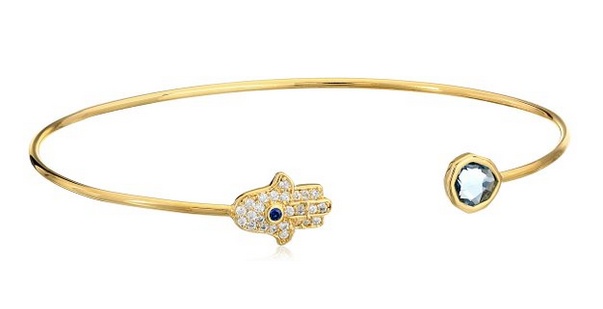 The evil eye is suppose to protect the person wearing it and when it looks this darn chic, there is no doubt this open cuff bracelet will become a daily staple for the fashionista in your life.
BUY NOW $88
18. Rebecca Minkoff Mini MAC Convertible Cross-Body Handbag

This hot ticket cross-body handbag is a cult favorite in the fashion world. Not only is it super chic but its made with high quality materials built to last!
BUY NOW $195
19. Vince Camuto Baguette Drop Earrings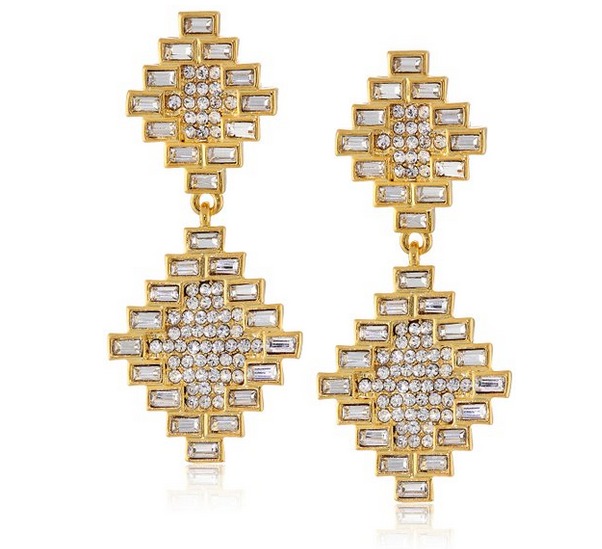 Bring the gift of sparkle and wow the fashionista in your life with these show stopping earrings. The art deco structure is modern but classic at the same time.
BUY NOW $78 
20. FRESH Sugar Cravings Lip Mini Set
Everyone can use a little sugar this holiday! The limited edition set of of nourishing lip minis by FRESH come in festive holiday colors like Berry and Cherry.
BUY NOW $45
This post is part of a series of gift guides curated by We Like L.A.
As a disclaimer, we do receive revenue from the links in this article if you click to buy, but the product choices are ours and we take seriously your trust in only recommending items that we believe are totally awesome 🙂