So it's time for angelenos to start doing their gift shopping, eh?
Well, we thought it might be fun to start the gifting season out with a few recommendations on the tech front to help get your holiday shopping headed in the right direction. After-all, who among your friends and loved ones doesn't love a good gadget?
Simply stated, below you'll find 10 tech and gadget inspired gifts you might want buy as gift this year (or maybe just for yourself).
From chargers to cameras, headphones to smart watches, hopefully the list will inspire you to make this your best gift-giving season ever. 🙂
Enjoy the rundown!
[RELATED: 10 Gifts for the L.A. Sports Fanatic in Your Life]
1. If You Need a Quick Phone Charge on the Go
There's two reasons I listed the Anker Astro Mini 3200Ah External Battery Charger as the top item on this list.
First, it's super useful and convenient. How many times have you been out on the town, either running from meeting to meeting or hanging out on a Saturday night and watched your phone die just at that critical moment you needed to receive a message or map some directions? This is a highly portable and highly effective fail-safe against such a scenario.
Secondly, with a price point right at $20, it's a great stocking stuffer or budget gift if you don't have a ton of cash to spend.  Enough said!
BUY NOW
 $20
2. If You're Obsessed With Taking Pics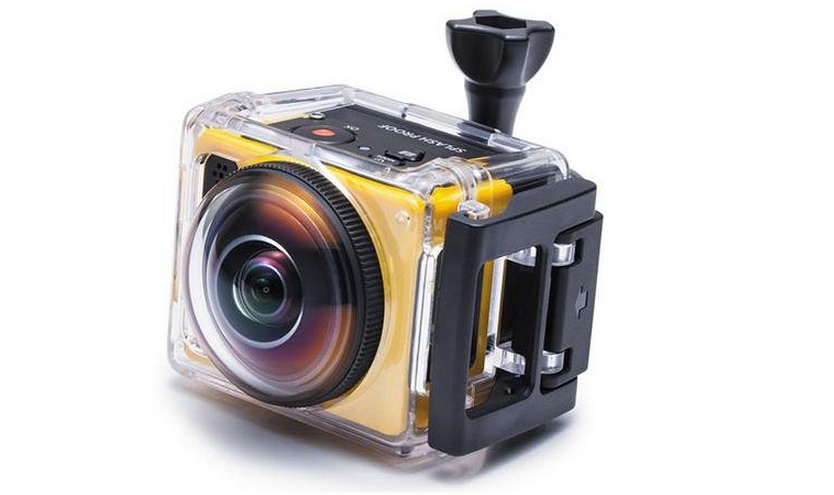 The Kodak PIXPRO HP360- Extreme Pack has everything you could possibly imagine for taking the most unique photos…. like ever.
The dome-fixed shape records images at 360 degrees capturing entire surroundings. Yes, you read that correctly, you can actually take a 360 degree panoramic perspective in a single shot. Imagine being able to capture a sunset and get your reaction to that scene in the very same shot. Pretty cool, right?
Plus it's super durable, water resistant up to 197′, dust proof, is rated to survive falls up to 6.5′, and even freeze proof down to temperatures of 14 degrees F. So basically, take it anywhere!
BUY NOW
 $399
3.  If You Love Music ANYWHERE in Your House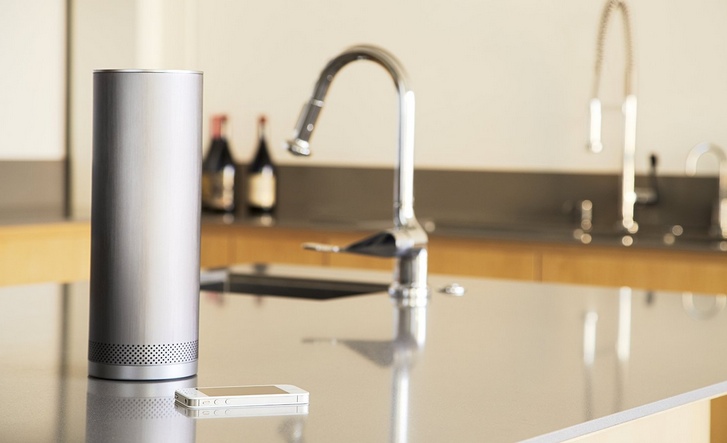 No domicile is complete without a good wireless speaker setup,  and the Stelle Audio Pillar is one of the best blue tooth options on the market. Designed to give you a 360 degree premium sound experience that crushes the competition, it's got acoustics that will satisfy your inner audiophile while sporting a stylish design that can fit into any decor.
BUY NOW $299
4. If You Wish You Owned Your Own 3-D Printer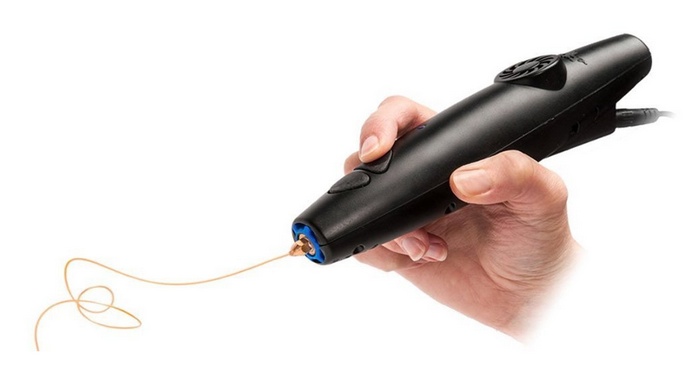 3-D printers are cool but damn they are expensive! Well, now comes the 3Doodler!
Create freestyle 3-D objects and literally see your drawings come to life. The kid inside all of us just squealed a little.
BUY NOW
  $180
5. If You Want to Turn Your iPad Into a Laptop

One of the biggest trends in personal computing right now is trying to make tablets and laptops the hub of any desktop setup. New laptops with touchscreen technology are being marketed on television as I type this (and panning iPad's limitations in the process), but the truth is, a lot of us already have iPads or tablets that we've invested $$$ into, and we don't just want that to be a sunk cost.
One way to get more out of your current iPad is by pairing it with a bluetooth keyboard, which will instantly enhance it's usability as a word processor and email tool. The Amazonbasics Bluetooth Keyboard is a straight forward, affordable option for just this purpose.
If you know someone who is constantly one their tablet, but still doesn't have stand-alone keyboard to go with it, this could make for a great gift.
BUY NOW $26
6. If You Need a Sweet-Ass Pair of Headphones That Won't Break the Bank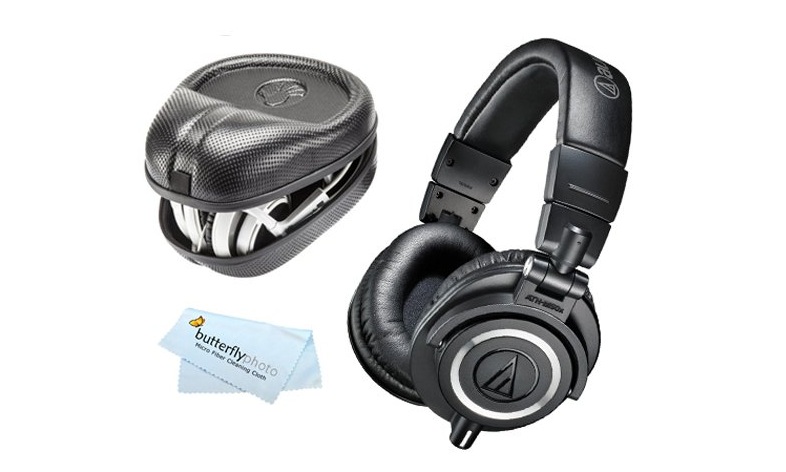 The Audio Technica ATH-M50x headphones were CNET's best in class under $200 for 2014. The price has dropped since their initial release and you can fetch one on Amazon for a bill and a half.
BUY NOW
 $149
7. If You Love Impressing Your Dinner Guests With Some Dramatic Lighting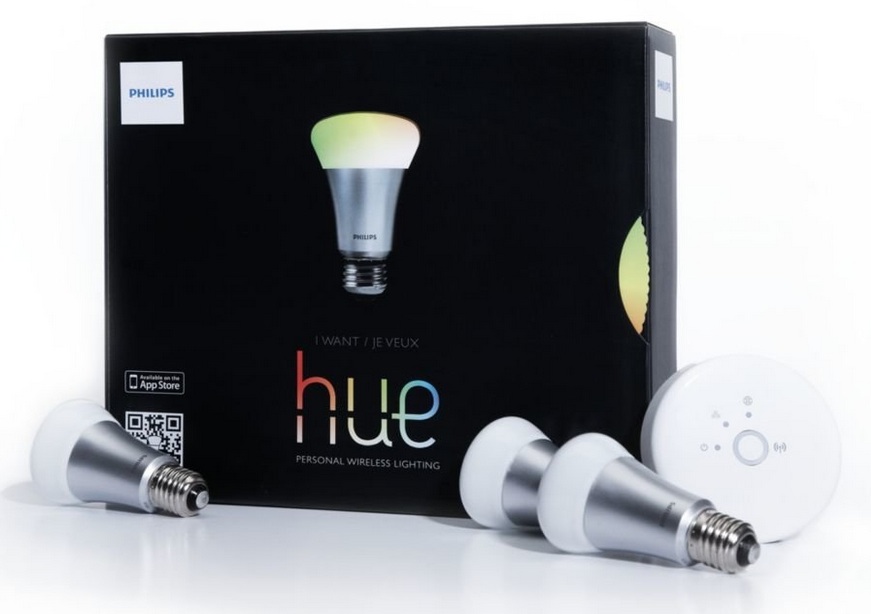 Change the way you see your home with the Phillips Hue Personal Wireless Lighting. Create and control lighting using your smartphone or tablet, whether you want to preset light setups for watching movies, entertaining guests, cooking, or pretty whatever your mood inspires.
This Forbes 2012 product of the year can set timers, alarms, change colors and more. Plus since the initial drop of the product they've made developments to offer physical switches to the control the lighting setups, so you don't have to control via your personal device if you don't want to. The starter pack linked here includes three bulbs plus a bridge that easily connects into your wireless router.
BUY NOW
 $189
8. If you Want to Print Your Memories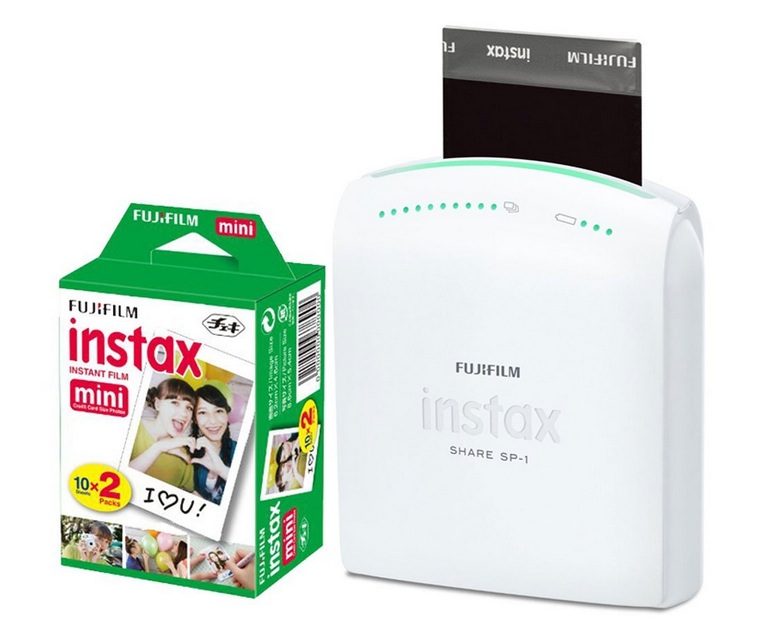 Instantly print out photos from your smartphones and tablets using the Fujifilm Instax Share SP-1. Printing out photos is easy with the INSTAX share app. There is also a wide range of editing functions and templates to get creative with any image. This is sure to be a huge hit at parties and family celebrations.
BUY NOW
 $180
9. If You Love Taking Video While Doing Extreme Stuff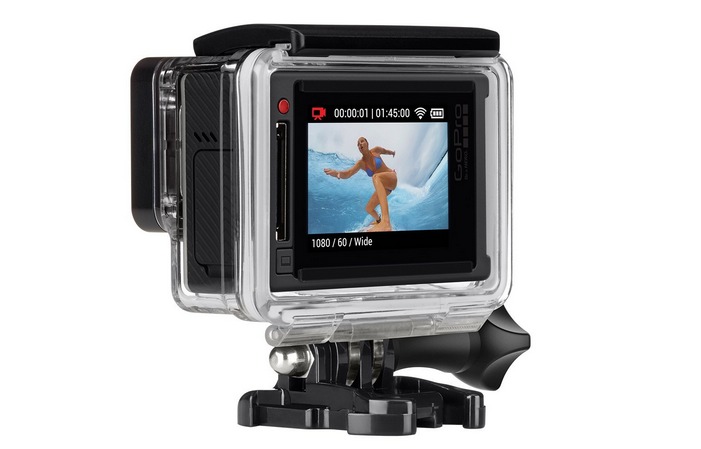 The GoPro HERO4 is one of the best action cameras on the market, period. It's durable, waterproof (up to 131′), WiFi and bluetooth ready, compatible with over 60 GoPro mounts, and oh, yeah it takes killer video in stunning 1080p. It even integrates touchscreen technology (the first GoPro to do so) to help make navigation and setup a snap.
BUY NOW
 $400
10. If you Want to Wear Your Tech on Your Wrist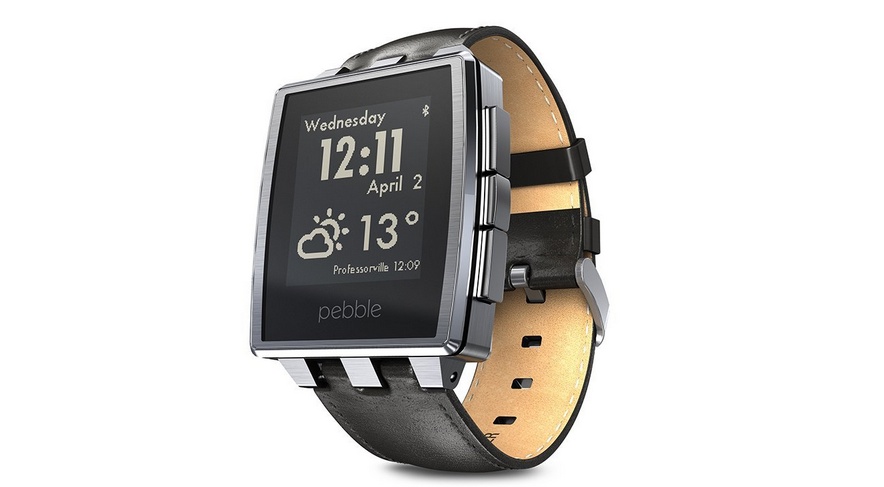 We all watched the announcement of the Smartwatches that Apple is putting out on the market and thought to ourself, ok… that might be kind of cool… but is it for me? Well, if integrating technology on to your wrist is something you're seriously considering, maybe you should check out the Pebble Steel Smart Watch
A few reasons I really like this product: 1) You can see all your notifications from your phone, accept calls, etc..  2) The battery life is killer (it can go up to 7 days between charges) 3) Lots of Apps already integrated for it 4) Compatible with iPhones and Androids 5) It's waterproof up to 165′ (hello SoCal beaches!).
Oh, and while some smart watches do tend to look a little tacky or geeky, this one has an extremely stylish design!
BUY NOW
 $200
This post is part of a series of gift guides curated by We Like L.A.
As a disclaimer, we do receive revenue from the links in this article if you click to buy, but the product choices are ours and we take seriously your trust in only recommending items that we believe are totally awesome 🙂