Whether it's the Lakers or Dodgers, Kings or Galaxy,  you probably know at least one person in your life who is obsessed with an L.A. sports team. So why not give them a gift tailored to fit their obsession?
Check out a few of the ideas we've compiled below, and hopefully it'll help you pick the best gift ever for the Los Angels sports fantastic in your life.
[RELATED: 10 Tech Gifts for Angelenos Who Are Obsessed With Gadgets]
For Watching the Action Up Close (Even When You're Not Up Close)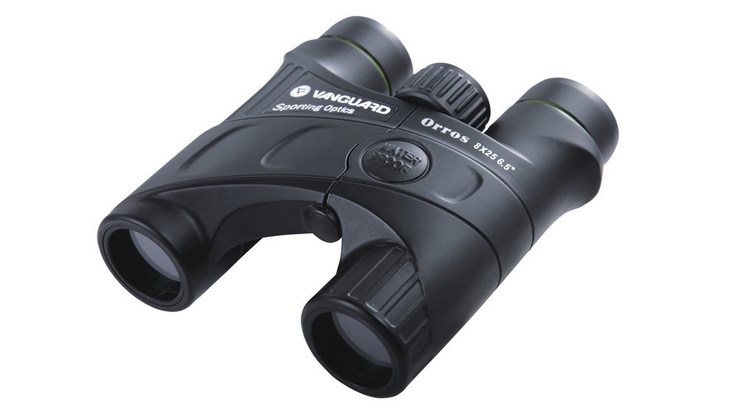 Sometimes when you go to the game, whether it's at Staples Center or Dodgers Stadium, your seats may not always be the closest the action (hello 300's section during a Lakers game!).
But a great pair of binoculars can really enhance your experience and your ability to see the details of the action, or even just spy on celebrities during timeouts. This set of specs from the Orros series are compact, lightweight, and come in either magnifications of 8×25 or 10×25.
BUY NOW $63
For the Total Fantasy Sports Nerd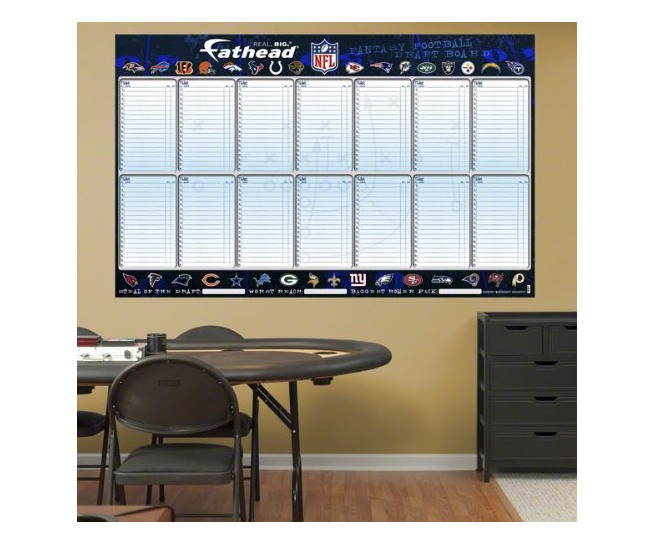 Some days are sacred in a man's life. The day he gets married, the birth of a child, and yes, of course, his annual fantasy football draft day.
If you or someone you know is that total fantasy geek who still prefers to do a live draft with his buddies, then if they don't have it already, they NEED to get this oversized fantasy draft board from Fathead. It'll make that incredible day that much more special.
BUY NOW $95
For the Kings Fan Who Loves to Snack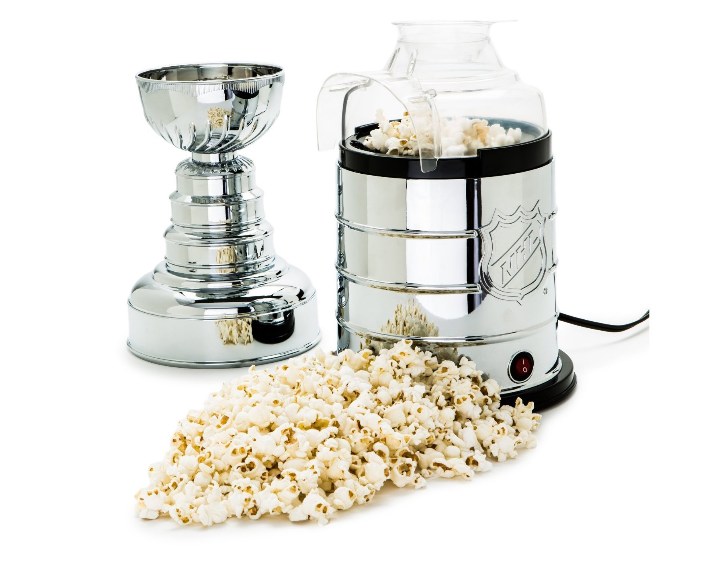 Now that the Kings have the Stanley Cup again for the second time in three seasons, every angeleno wishes that they too could hold it at least once (maybe even sip some drink out of it). But even if you can't get your hands on the real thing, you can at least get this novelty Stanley Cup Popcorn Maker.
The perfect popcorn maker to rev yourself up for another Kings' playoff run. #GoKingsGo
BUY NOW $100
For Fans Who Want the Inside Scoop Dodgers and Lakers History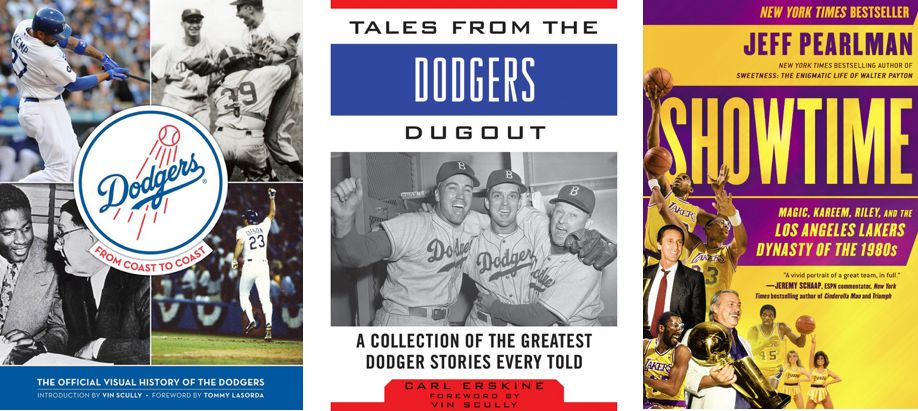 Every L.A. fan deserves to know their teams history. Here's a few of the best books you can purchase for a super fan who bleeds Dodger blue or Lakers purple.
If you're looking for a book that gives you some of the best stories from the Dodgers clubhouse over the years and fun anecdotes that paint the picture behind the scenes, this is the perfect option. A must read for any fan who's favorite soundbite is "It's time for Dodger baseball!"
BUY NOW $13
The Dodgers: From Coast to Coast
This is your Dodgers go-to coffee table book. Gorgeous photographs and hardcover binding make this the perfect display item for the serious Dodger fan in your life.
BUY NOW $27
Showtime: Magic, Kareem, Riley, and the Los Angeles Lakers Dynasty of the 1980s
I borrowed this last year from a friend and read it cover to cover in a week. Must read for any diehard Lakers fan. You'll love the stuff about Magic's "legendary" parties.
BUY NOW $15
For Drivers Who Want to Rep the Purple and Gold on Their Ride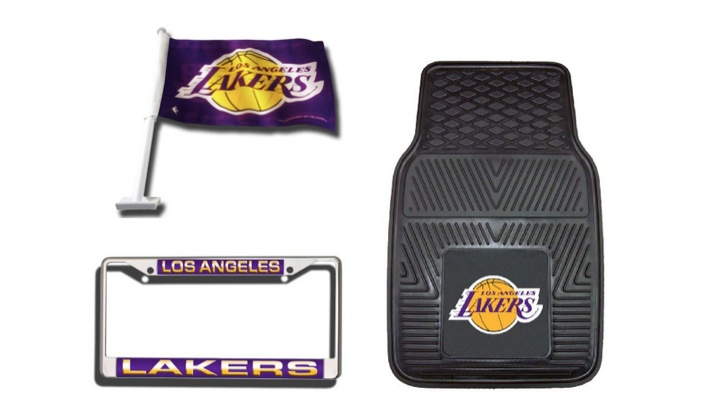 L.A. is nothing if not a city of the car. And cars can be not only a reflection of our personalities, but also a vehicle (pun intended) for announcing the teams that we love. If you love the Lakers, here's a few more ideas for accessorizing your ride  to express your loyalty.
Every time a passenger steps insider your car, they'll know who the best basketball franchise in the world is.
BUY NOW $34
This way, next time a cop pulls you over, maybe they'll give a break to a fellow Lakers fan. 😉
BUY NOW $18
Yeah, it may be awhile till we see the Lakers flags getting broken out for playoff time (have you seen their record lately!) but when it's time, you'll be ready to show the world
BUY NOW $13
For Soccer Players Who Want to Improve Their Game with Technology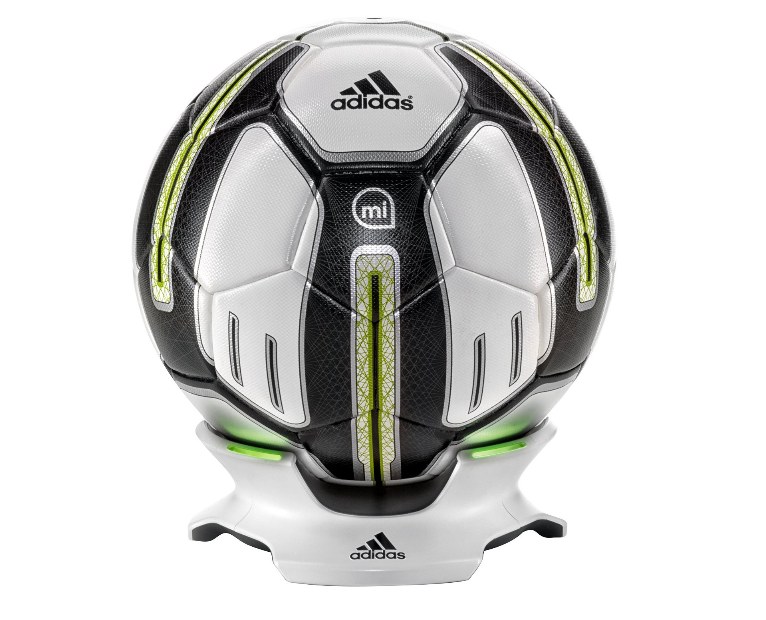 Does your kid want to be the next Landon Donovan (or Mia Hamm for that matter)? Help them hone their skills with this amazing Bluetooh enabled miCoach Smart Ball, which has a unique sensor that provides instant feedback on power, spin, strike and trajectory, along with helpful tips on how to improve your technique. The data is sent right back to your iPhone for super fast analysis.
BUY NOW $199
This post is part of a series of gift guides curated by We Like L.A.
As a disclaimer, we do receive revenue from the links in this article if you click to buy, but the product choices are ours and we take seriously your trust in only recommending items that we believe are totally awesome 🙂