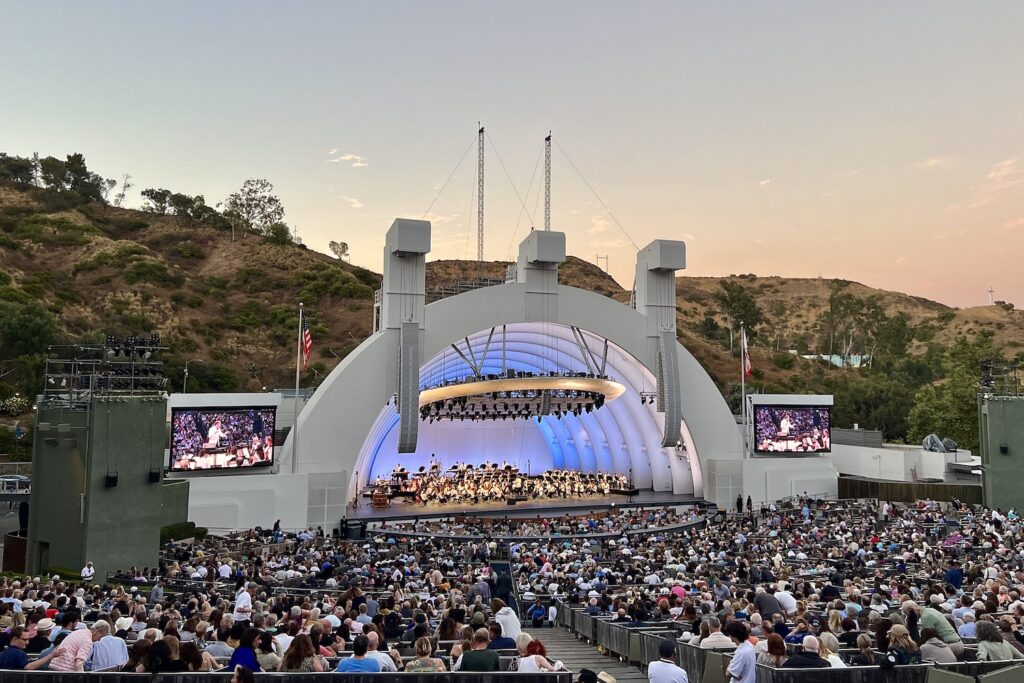 The 2023 season at the Hollywood Bowl has seen some stellar performances, from Janet Jackson's unforgettable opening night to a touching tribute to the brilliant career of Stephen Sondheim. But they're not done yet.
As we lean into this last leg of the summer, the Bowl schedule wraps up with a variety of vibrant offerings, including multiple movie nights, classical concerts, R&B shows, Blues greats, and two KCRW Festival dates.
September starts with back-to-back evening screenings of Star Wars: Return of the Jedi (Sep 1-2) backed by a live-to-picture performance of John Williams' iconic score by the Los Angeles Philharmonic. Sprinkled throughout the rest of the month you'll find Mozart Under the Stars (Sep 5), Sing-Along Sound of Music Sing (Sep 16), Pixies, Modest Mouse and Cat Power as part of the KCRW Festival series (Sep 17), and John Legend performing alongside a full orchestra and gospel choir (Sep 24).
There's plenty to choose from, which why we've included the complete September schedule below. Just remember that whatever you decide on, we hope you end your summer on a high note!
September Shows at The Bowl
Sep 1-2: Star Wars: Return of the Jedi in Concert
Sep 3: Air Supply • Michael Bolton
Sep 5: Mozart Under the Stars
Sep 6: Buddy Guy • Christone "Kingfish" Ingram •
Sep 7: Bach and Mendelssohn
Sep 8-10: Fireworks Finale: Maxwell
Sep 12: The Planets
Sep 13: Jacob Collier with the LA Phil
Sep 16: Sing-Along Sound of Music
Sep 17: Pixies • Modest Mouse • Cat Power (KCRW Festival)
Sep 20: Promises
Sep 23: John Legend featuring orchestra & gospel choir
Sep 24: Los Fabulosos Cadillacs Los Auténticos Decadentes (KCRW Festival)
---
If you'd like to learn more about We Like L.A. sponsored posts and how we work with our partners, you can go here.