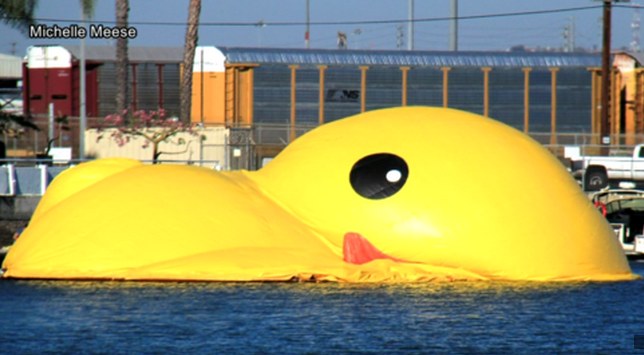 Because of strong winds on Friday the giant rubber duck on display in San Pedro has been deflated according to NBC 4.
A 10 ft. duckling has placed temporarily at the deflated duck's location for those still interested in snapping a selfie. According to the Port of Los Angeles schedule, the duck will not be on display over Labor Day Weekend because of the holiday.
The duck is expected to be inflated again Tuesday and put back on display at the Downtown Harbor through Saturday September 6th.
You can see the full schedule here.
[Image courtesy NBA 4]