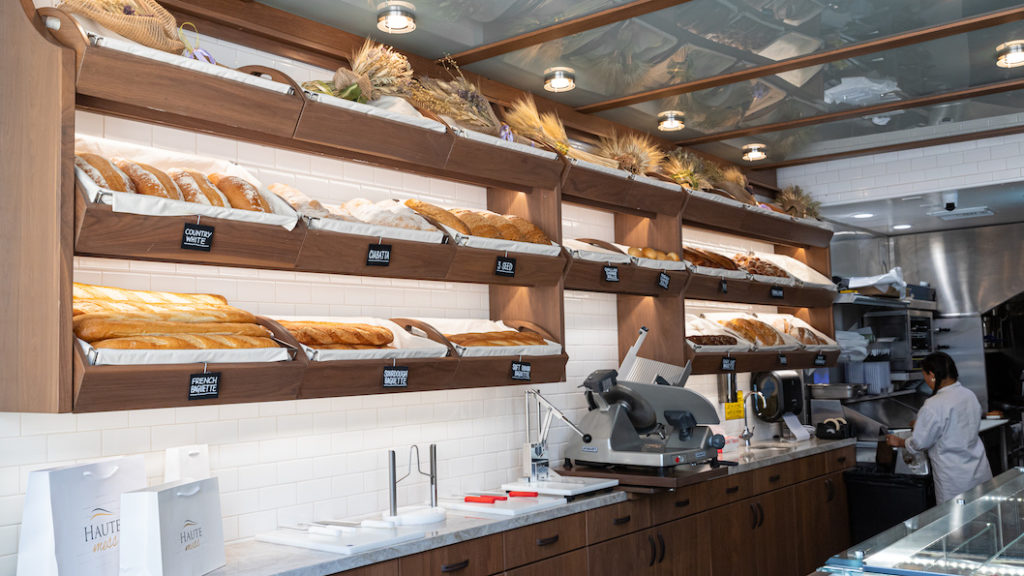 The Fairfax District has new casual dining spot which doubles as a tightly curated European market. At the recently opened Haute Mess owner Michael Simhai aims to provide Angelenos with a one-stop-shop for crafted sandwiches, hard to find specialty items and strong Italian espresso. A restaurant veteran in the city, Simhai also owns Della Terra on Beverly Boulevard.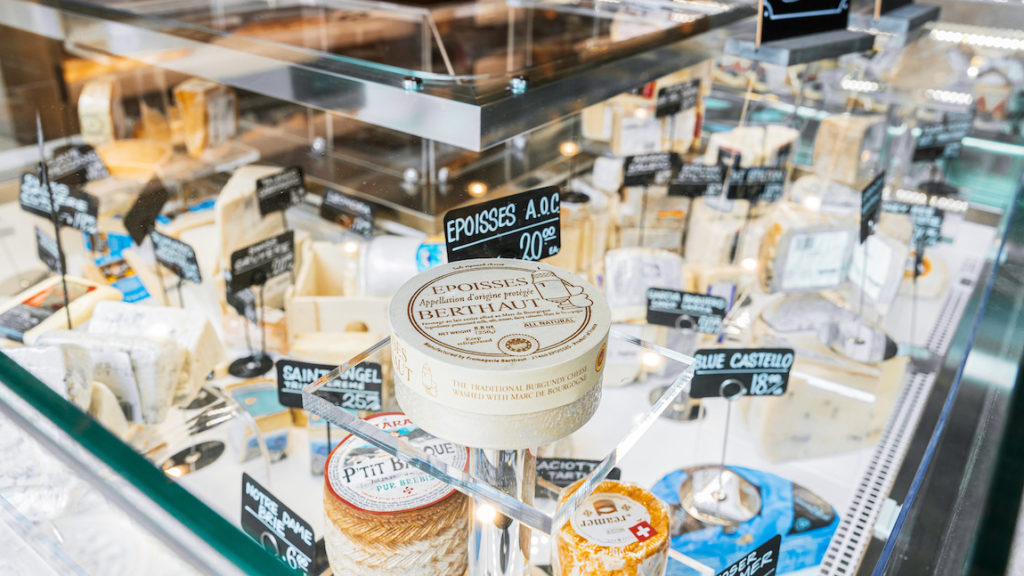 Haute Mess's sunny interior is essentially divided into two sections: a sandwich bar that greets you as you enter on the left and a small market section on the right that includes a coffee counter in the rear.
The market selection includes endless varieties of marinated olives, balsamic vinegar, and adorable polenta mixed in glass jars. The price points are pleasantly reasonable, and there's even fresh baked loaves of bread you can grab on the way out. All-in-all, it's an ideal shop to grab imported wine, cheese and charcuterie for special occasions, or a place that can help elevate your everyday pantry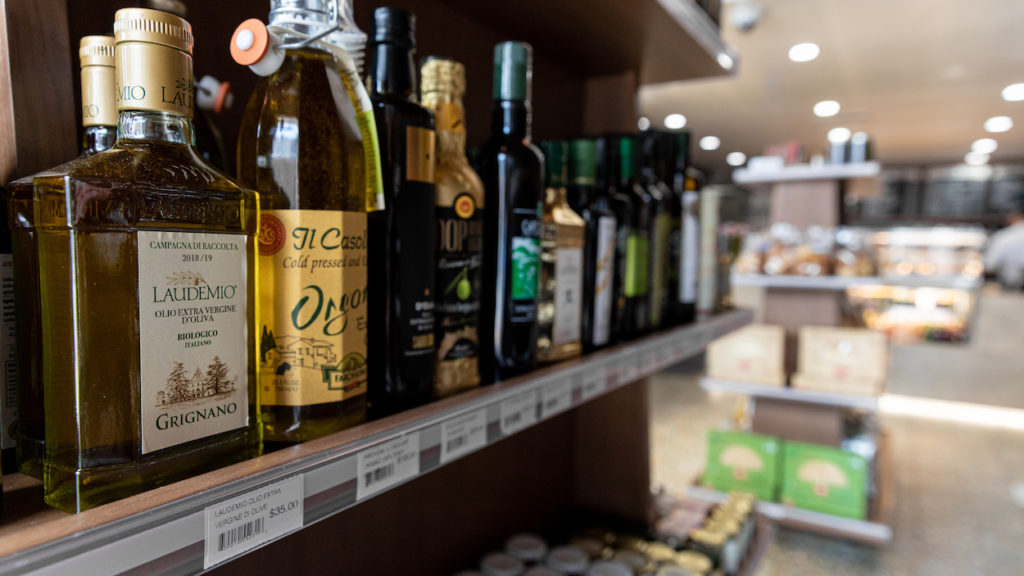 Although Haute Mess makes it easy for guests to easily grab and go, the star attraction is really the sandwich bar, which offers 12 creations all cheekily named after cocktails.
The Cosmopolitan e Rosati is a classic with Prosciutto di Parma, soft burrata cheese, tomato, basil, arugula, and a drizzle of pesto vinaigrette sandwiched between one spectacularly baked French baguette.
If you like old school Italian Submarines consider the Old Fashion Salumi, a refined version made with Spicy Capocollo, Mortadella, Soppressata, Genoa Salami with Provolone, tomato, lettuce and aioli on Ciabatta.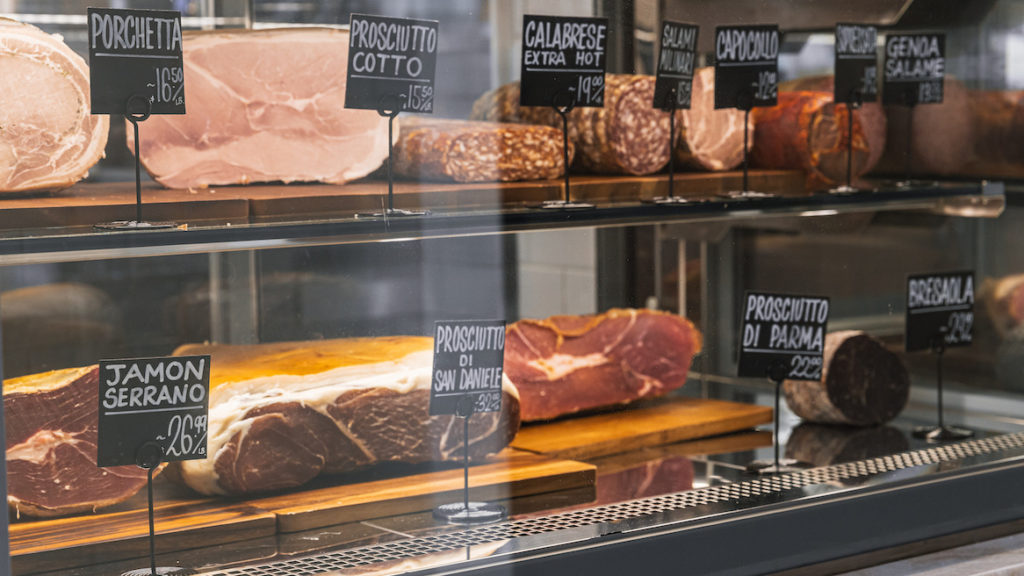 Diners should keep in mind the bread, meats, and cheeses can all be found in-store, so if you like something that you sampled you too can try your best to recreate one of Simhai's sandos in the comfort of your own home.
Seating inside is limited to a handful of tables, so if it gets crowded during a lunch rush you may have have to order to-go.
Haute Mess is located at 7673 Beverly Blvd, Los Angeles, CA 90036. Hours are daily from 7 a.m. to 9 p.m