Rain? What rain?
Forecasters are predicting that by Thursday temperatures in the Los Angeles area will be hitting the high 80's (like in downtown) with some regions expected to dip into the low 90's (San Fernando Valley). This is a increase of 15-20 degrees from what we've been experiencing since the showers hit on All Hallow's Eve.
Here's what downtown is looking like over the next few days…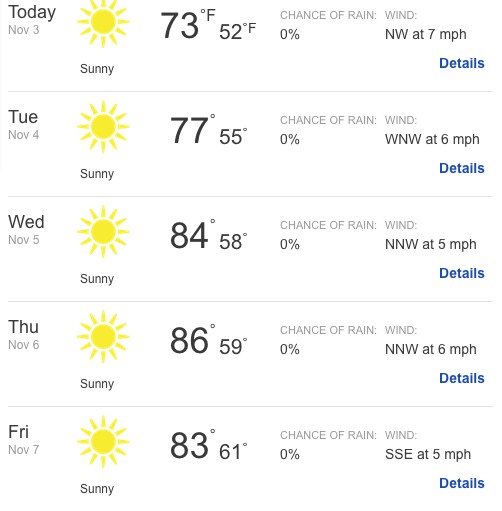 [via: weather.com]
Not quite as bad as that stretch we had a few weeks back, but still worth noting if you were planning on dressing for sweater weather for the next few days. Alternatively, maybe it'll convince to (cough-cough) call in sick for work and make your way to the beach on Thursday.
Either way, good to know.