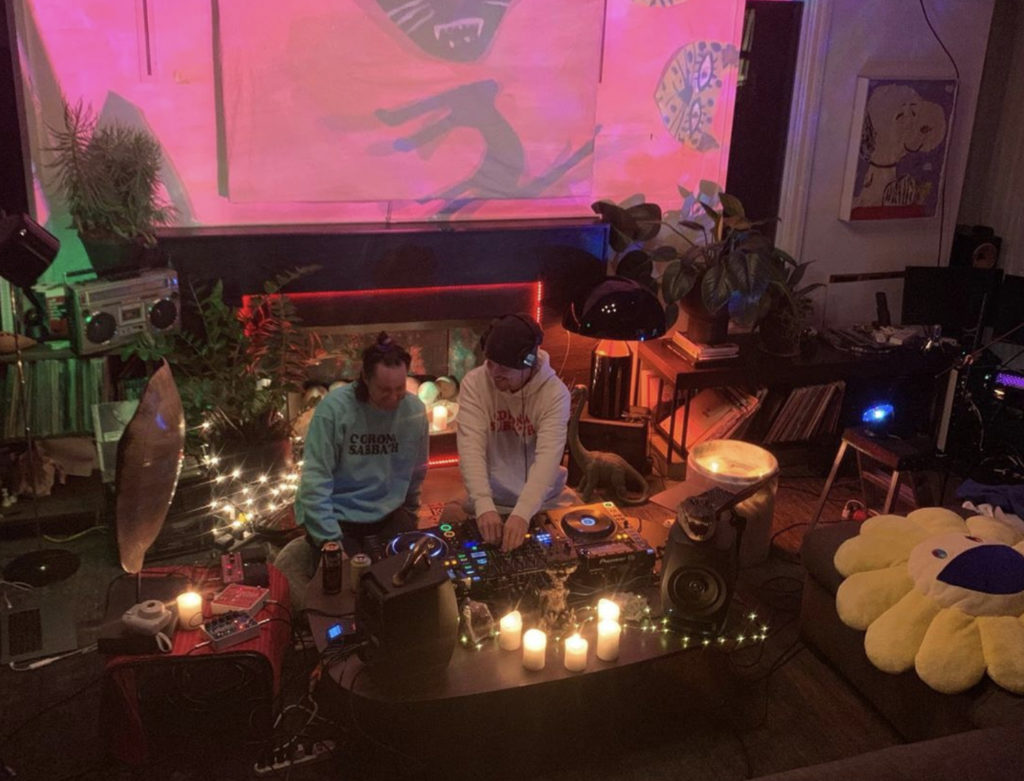 Live, IRL music performances won't happen any time soon thanks to the pandemic, but a few familiar artists are making things a little more interesting for us virtually. We spotted some really cool music happenings this weekend you should absolutely check out. From a rare live verse battle with legends Erykah Badu and Jill Scott to a super chill "Corona Sabbath" with Diplo and RHYE, there is something for everyone on this short list. Enjoy!
Swizz Beatz and Timbaland are using Instagram Live to stage digital beat battles with some of the biggest names in Hip Hop. So far, the duo has enlisted Babyface vs. Teddy Riley, Sean Garrett vs. The Dream, Scott Storch vs. Mannie Fresh, and Lil Jon vs. T-Pain to go head-to-head in epic battles. The Lil Jon vs. T-Pain battle alone had over 280,000 live viewers. This weekend, the series is back with Grammy award winners Erykah Badu and Jill Scott on May 9 at 4 p.m. on Verzuz's Instagram.
Porter Robinson's Secret Sky Festival will livestream this Saturday, May 9 starting at 11 a.m. The festival is over 14 hours long with performances from Porter Robinson, G Jones, Jai Wolf, Kuzina AI, Madeon, San Holocan, and more. Watch it on Robinson's YouTube and Twitch pages or on Playstation via the Littlstar App and through Robinson's custom-designed digital auditorium. Attendees can get the full festival experience by virtually exploring the "venue," vendor booths, and performances. Select artists will also hold Q&A sessions from the "backstage" area. Secret Sky proceeds will be donated to the MusiCares COVID-19 Relief Fund.
Yo-Yo Ma's Silkroad project will collaborate with Christina Pato, Sandeep Das, Eric Jacobsen, Colin Jacobsen, and more for an hour-long livestream performance on Friday, May 8 from 1-2 p.m. on the Playing for Change YouTube channel.
Get chill AF during Diplo's "Corona Sabbath" featuring RHYE this Friday, May 8 at 8 p.m. Log on to MadDecent's Twitch, Diplo's Instagram or Diplo's YouTube channel to catch the ultra-ambient set.