Between the work the of Alejandro Gonzalez Iñarritu (Birdman) and Alfonso Cuaron (Gravity), Mexican filmmakers have been killing it at the last two Academy Award ceremonies.  But who might be the next great director to hail from Mexico?
Well, from May 8-17, the Hola Mexico Film Festival might offer an answer to that very question. The film festival, presented by DishLATINO, will feature over 20 films from Mexican movie makers produced by mix of fresh and established talent.
All films will screen at the REGAL Cinemas in Downtown Los Angeles at LA Live, each with a red carpet before every screening and special sponsor exhibit spaces in the cinema lobby. Special events will include: an opening night fiesta, L.A. Gran Parrillada, and a closing night screening / concert.
If it piques your interest, check out the full lineup of festival films below (divided into five film sections: Hola Niños / Documental / Mexico Ahora / Nocturno / Nuevas Voces). Keep in mind ticket sales go live on April 1. Screening times TBD.
And of course be sure to visit the official festival website for more information.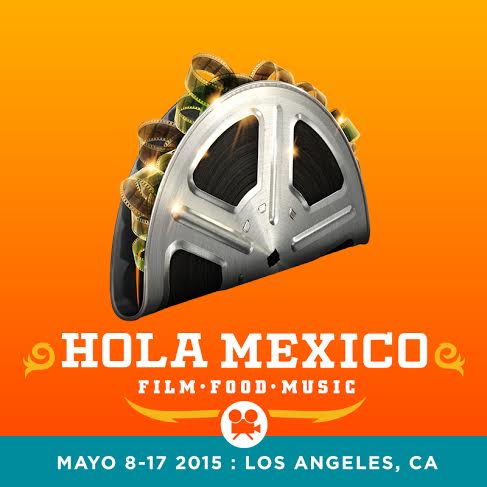 MEXICO AHORA
GLORIA
Directed by Christian Keller. Cast: Sofía Espinosa, Marco Pérez, and Tatiana Del Real.
TIEMPOS FELICES (HAPPY TIMES)
Directed by Luis Javier M. Henaine. Cast: Luis Arrieta, Cassandra Ciagherotti, and Bárbara de Regil.
LAS OSCURAS PRIMAVERAS (THE OBSCURE SPRINGS)
Directed by Ernesto Contreras. Cast: José Maria Yazpik, Cecilia Suárez, and Irene Azuela.
VISITANTES (VISITORS)
Directed by Acán Coen. Cast: Kate Del Castillo, Raúl Méndez, Aurora Papile, and André Collin.
EDDIE REYNOLDS Y LOS ANGELES DE ACERO
Directed by Gustavo Moheno. Cast: Damián Alcázar, Jorge Zárate, Arturo Rios, Álvaro Guerrero, and Paulina Gaitán.
LAS HORAS CONTIGO (THE HOURS WITH YOU)
Directed by Catalina Aguilar Mastretta. Cast: Cassandra Ciangherotti, María Rojo, and Isela Vega
LA DICTADURA PERFECTA (THE PERFECT DICTATORSHIP)
Directed by Luis Estrada. Cast: Damián Alcázar, Alfonso Herrera, Joaquín Cosío, and Sergio Meyer.
EL MAS BUSCADO (MEXICO'S MOST WANTED)
Directed by José Manuel Cravioto. Cast: Tenoch Huerta, Paola Nuñez, and Gerardo
Tarazena.
ALICIA EN EL PAÍS DE MARÍA (ALICE IN MARIALAND)
Directed by Jesús Magaña Vázquez. Cast: Bárbara Mori, Claudio Lafarga, and Stephanie Sigman

AMOR DE MIS AMORES (THE LOVE OF MY LOVES)
Directed by Manolo Caro. Cast: Sandra Echeverria, Marimar Vega, Sebastian Zurita, Erick Elias, and Juan Pablo Medina.
DOCUMENTAL
ALIVIO (RELIEF)
Directed by Carla González Vargas
MATRIA
Directed by Fernando Llanos
FOR THOSE ABOUT TO ROCK: The story of Rodrigo Y Gabriela
Directed by Alejandro Franco
HOLA NIÑOS
SELECCIÓN CANINA
Directed by Carlos Pimentel and Nathan Sifuentes. Cast: Fernando Luján, MaitePerroni, Manuel "LOCO" Valdés, and Gaspar Henaine "CAPULINA"
LA LEYENDA DE LAS MOMIAS DE GUANAJUATO (THE LEGEND OF THE GUANAJUATO MUMMIES)
Directed by Alberto "Chino" Rodríguez.
EL AMERICANO: THE MOVIE 3D
Directed by Ricardo Arnaiz. Cast: Rico Rodriguez, Cheech Marin, Kate Del Castillo, and Edward James Olmos.
NUEVAS VOCES
DODO
Directed by Luis Ayhllón. Cast: Adrián Vázquez and Dagoberto Gama
GONZALEZ
Directed by Christian Díaz Pardo. Cast: Harold Torres, Carlos Bardem, and Olga Segura.
EL SUSHI DEL LADO ESTE (EAST SIDE SUSHI)
Directed by Anthony Lucero. Cast: Diana Elizabeth Torres, Yutaka Takeuchi, and Rodrigo Duarte.
NOCTURNO
EL INCIDENTE (THE INCIDENT)
Directed by Isaac Ezban. Cast: Nailea Norvind, Raúl Méndez, and Humberto Busto.
MEXICO BARBARO
Directed by Jorge Michel Grau – Lex Ortega – Gigi Saul Guerrero – Ulises Guzmán – Aaron Soto – Isaac Ezban – Laurette Flores – Edgar Nito