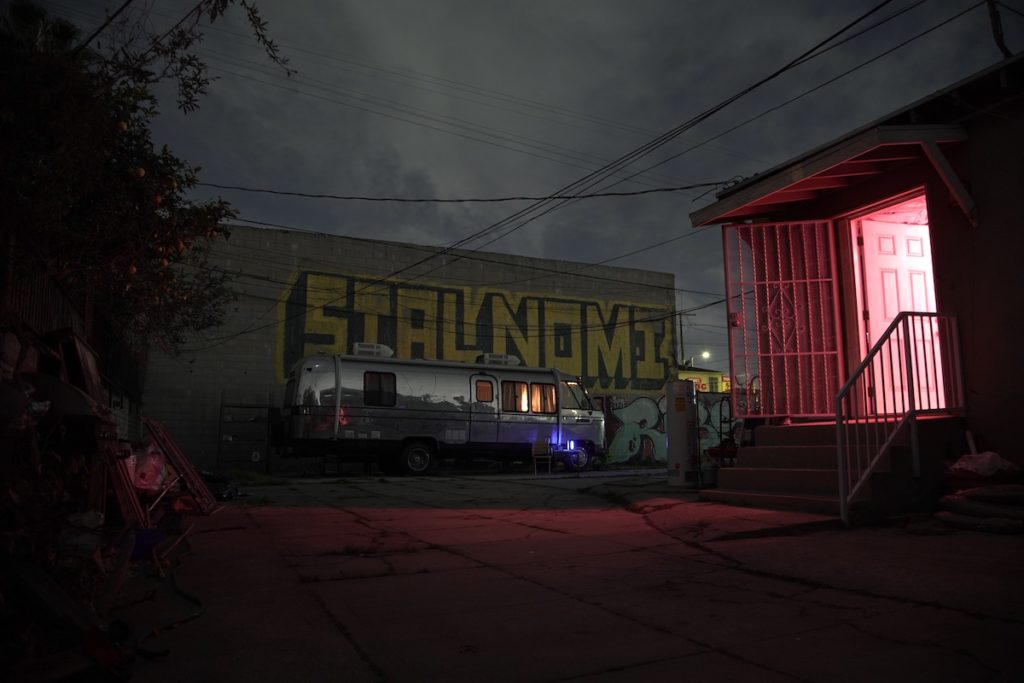 What begins as a blue-collar marriage story morphs into sci-fi horror in Where the Others Are, the latest immersive show from E3W Productions. It's a fraught, intimate show with just two actors and two audience members at a time. Every scene is filled with both regret and palpable dread. If you want to escape the despair and terror of the real world and be completely entranced by fictional despair and terror, then this is the show for you. It is so captivating and up close that you won't be able to think about anything else for the entire hour you're inside.
You are friends with Maggie, a young woman who lives in a cramped 1980s Airstream with her husband Ben. Maggie called you over because she's leaving Ben. You get the impression she's done this before, but he always wins her back. This time she's serious, but it's not because Ben is a mean drunk with a history of neglect and violence. Maggie is finally leaving because there's something wrong with him. All of a sudden, he's nice, doting, and thoughtful, but he isn't the same person. In fact, Maggie believes something that isn't a person at all has replaced Ben. Whatever the cause, Ben's change in behavior is a catalyst. For the first time in a long time, she's motivated to do something to change her situation. The question is, will he let her? And, can you help her?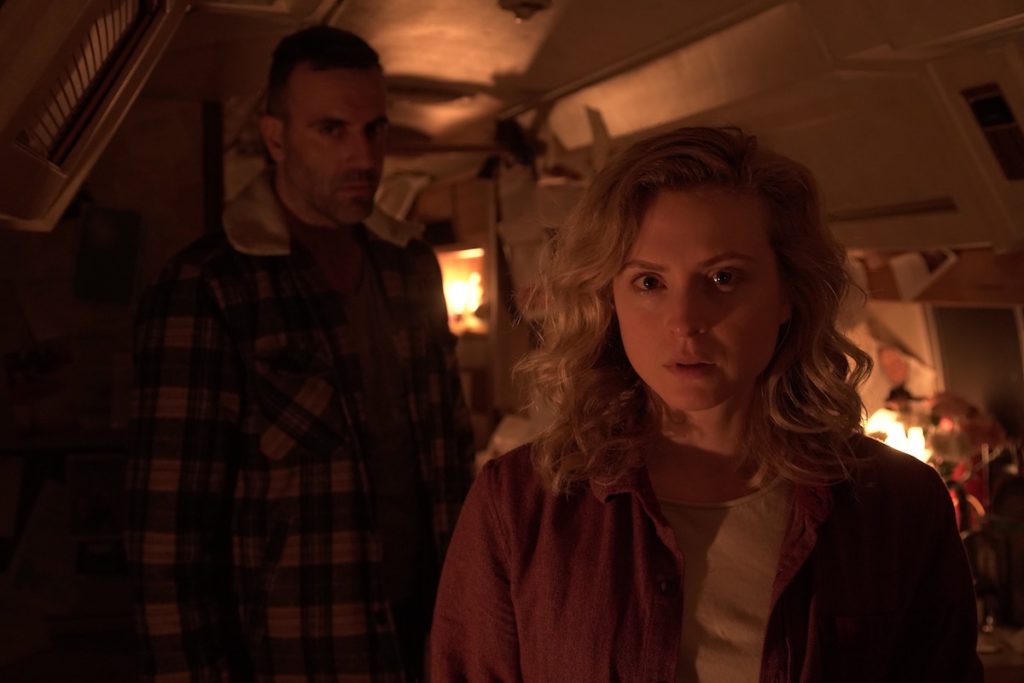 E3W Productions is responsible for my absolute favorite immersive show, In Another Room, which took the haunted house trope and swapped cheap gore for raw emotion. Where the Others Are, written by Melissa Hughes, pulls a similar trick. It explores Maggie's all-too-real trauma through genre—namely, science fiction and body horror.
For example, while Ben's changes may convey a more sinister and otherworldly truth, it's not uncommon for an abuser to flip between menacing and overly sweet. Anyone who's been through the cycle of domestic abuse may recognize that calm before the storm—often more terrifying because you know another storm is likely brewing. Maggie's wistful retelling of how she ignored red flag after red flag may also feel familiar. Now, years into her marriage, she feels trapped by her tiny trailer, her situation, her emotions, and her own body. The only thing that really separates Maggie from someone you probably know is the supernatural.
As an audience member, you'll spend most of your time in Maggie and Ben's trailer. You'll be in very close quarters with the actors. Meanwhile, subtle lighting and sound cues transform the trailer into distinct moods, enhancing the tension. Sometimes it feels like there's no escape for you either.
There are other areas of the set to explore, but those are best left a surprise. At times, one of you will go with Maggie while the other will follow Ben. (I'd suggest saving some time to swap notes with the other guest after the show.)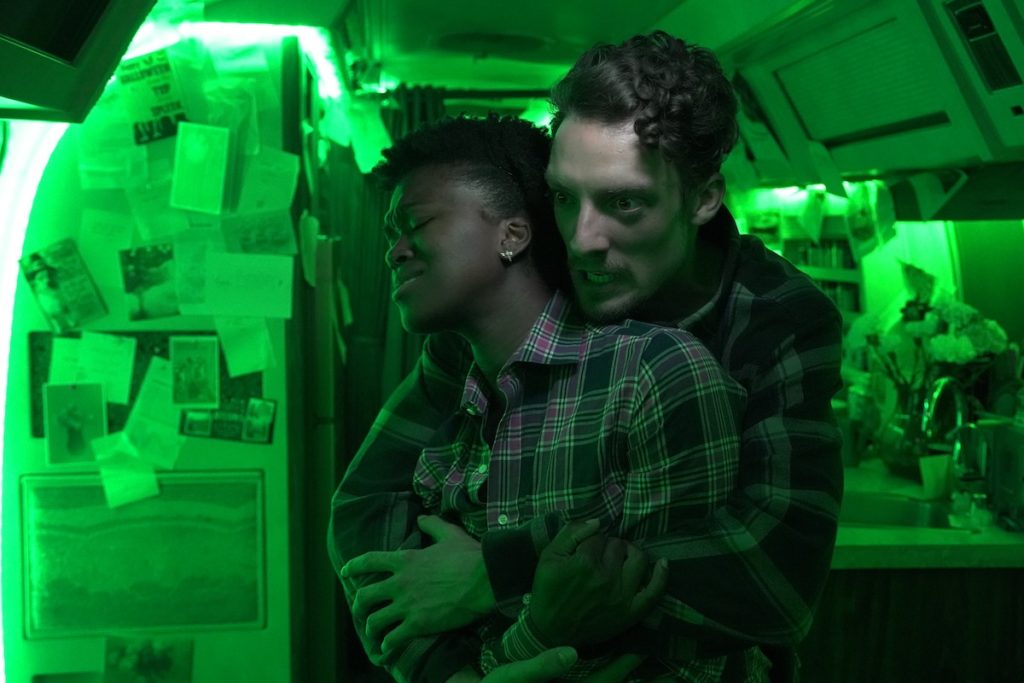 The show is double-cast, and the pair I saw—Emily Goss and Daniel Van Thomas—were both excellent. Goss conveyed a strength through her fear that made me want to help her. Van Thomas was truly scary, his tall frame occasionally looming in the narrow confines of the Airstream like some kind of beast. Terra Strong Lyons and James Cowan play the other Maggie and Ben.
Few shows are this evocative, and even fewer allow you to be this close to the protagonists. As such, some may find the show triggering. Themes include domestic abuse, pregnancy, alcoholism, and gun violence. The set can be claustrophobic, and you will need to navigate the stairs of the RV and some tight spaces.
Where the Others Are is located in Harvard Heights (location to be revealed to ticket holders) through April 5 with a possible extension. Tickets for the final weekend will go on sale shortly. $90/person.