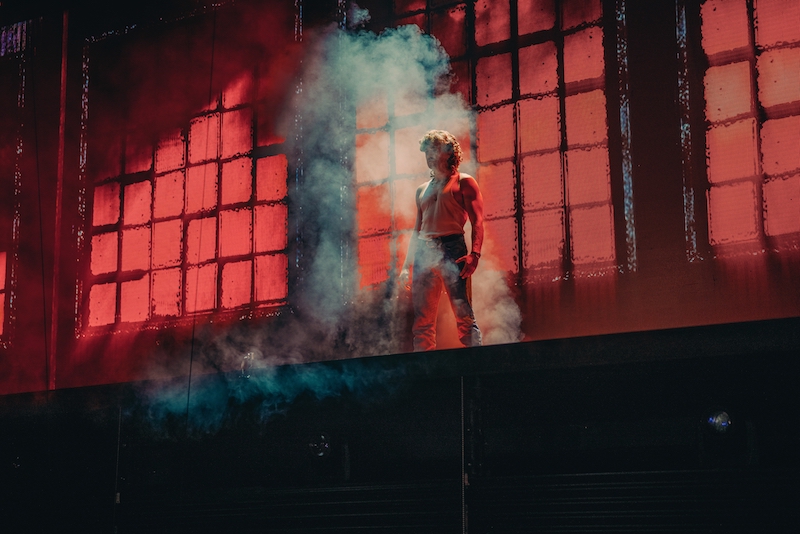 The Stranger Things Drive-Into Experience has officially launched at ROW DTLA, offering an hour-long journey into the Starcourt Mall and scenes from the popular Netflix horror/sci-fi series. Though we have been sworn to secrecy (by the government or Netflix, you decide), we can share a few details from the press preview with you.
Leading up to the show, guests are sent an email welcoming them to the world of Hawkins, Indiana circa 1985. Ostensibly, you're headed to the Starcourt Mall for a Hawkins High reunion. Obviously, things are going to go awry because that's what happens in Hawkins, but until then, live your best 80s life.
You can log into a portal with Facebook or Google, which allows you to create a student profile, browse 80s fashion, and read about the mysterious goings-on about town. They include missing pets, a chemical leak, and, of course, the long-awaited opening of the mall. (Just ignore the part where we didn't have Facebook in the '80s.)
When you arrive at ROW, the parking lot has been transformed into a neon pre-show mall experience. Characters from the show roam about: the kids weave their bikes between cars while Steve and Robin in their Scoops Ahoy outfits drop off concessions, which you can order at this point. A screen upfront allows you to join Hawkins High's science teacher as he leads a series of in-car games, like Glove Box Bingo. You keep headlights on if you have all of the common glove box items he lists. If you've sprung for VIP tickets, you'll be diverted into a car wash that's actually a photo booth before entering the experience.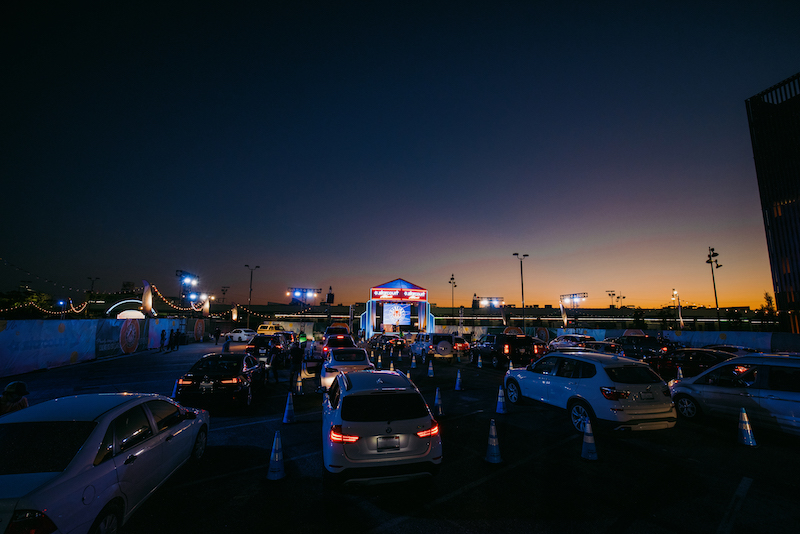 Here's the part where spoilers are verboten, but we can tell you the experience takes place on several floors of ROW's parking garage and, much like the show, ranges from funny to spooky in tone. The production value is top-notch, only increasing as the show progresses. Story elements unfold through music, video, and live actors while audio comes via your FM radio. And don't worry: you'll be stopped and parked for all major plot points for safe scares.
If you haven't actually watched Stranger Things, a lot of the show won't make any sense to you. If you're a fan, you'll likely find this a really fun complement to the story you already know and love. There's new music from Kyle Dixon and Michael Stein, plenty of Easter eggs and recognizable moments, and lots of familiar (albeit masked) faces who may creep around your car. Most story elements come from Season 3, with some flashbacks to earlier episodes, so we'd suggest catching up if you're behind.
It also serves as a great lead-in to Season 4, although we don't actually know when that will air. COVID-19 threw off the production schedule, but Netflix did tease us on Oct. 1 with a Tweet depicting a clapper in the Upside Down.
Tickets are on sale for the Stranger Things Drive-Into Experience from Netflix, Fever, and Secret Cinema now, though it's mostly sold out through February 2021. Tickets start at $59 for Standard Access, which gets you the immersive experience and access to the Hawkins portal. VIP tickets start at $120 and also include fast track entry and a mystery box of swag, snacks, and non-alcoholic drinks.