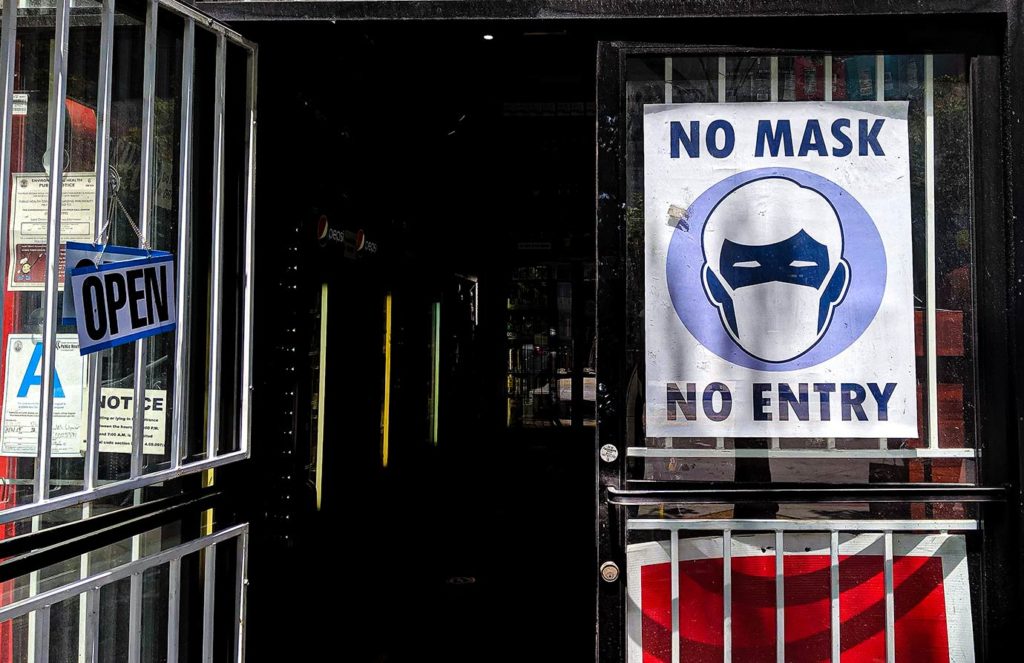 Earlier this week, 40 counties—accounting for all of Southern California—were moved back to the most restrictive, purple tier in the state's reopening plan. Due to increasing COVID-19 spread and hospitalizations, Los Angeles County will temporarily tighten restrictions on businesses. These changes are effective as of this Friday, Nov. 20. 
According to the County, cases have doubled since early November while hospitalizations have surged to an average of over 1,000 per day. Right now, the five-day average is 2,884 cases and 1,126 hospitalized patients per day. 
Tighter restrictions may go into effect if those numbers increase even more (more on that below), but for now, here's what happens Friday: 
Non-essential indoor businesses—such as retail stores, offices, and personal care services—may only operate at 25% maximum capacity.
Outdoor restaurants, breweries, and wineries may operate at 50% max outdoor capacity.
Cardrooms, outdoor mini-golf courses, go-karts, and batting cages may operate at 50% maximum outdoor capacity.
At personal care establishments, customers and staff must wear face coverings. If a service would require a customer to remove their face covering, such as facials or shaves, it is not permitted. Appointments are required for services. These establishments may not serve food or drinks. 
Restaurants, breweries, wineries, bars, and all other non-essential retail establishments must close between 10 p.m. and 6 a.m.
Outdoor gatherings are allowed, but only with 15 people or fewer and only if those people are from no more than three households. Indoor gatherings remain prohibited. 
If the five-day average reaches or exceeds 4,000 cases or 1,750 hospitalizations per day: 
Outdoor and indoor dining at restaurants, breweries, wineries, and bars will be prohibited. Only pickup and delivery will be allowed.
If the five-day average reaches or exceeds 4,500 cases or 2,000 hospitalizations per day: 
We'll get another Safer at Home Order, this time for at least three weeks. Only essential works and those conducting essential activities would be allowed to leave their homes.
We'd also get a curfew from 10 p.m. to 6 a.m., excluding essential workers. 
If you don't want that to happen, your best bet is to avoid gathering with people outside your household, wear a mask, stay home if you're sick, and wash your hands frequently. More information on the current COVID-19 data in L.A. County is available here.