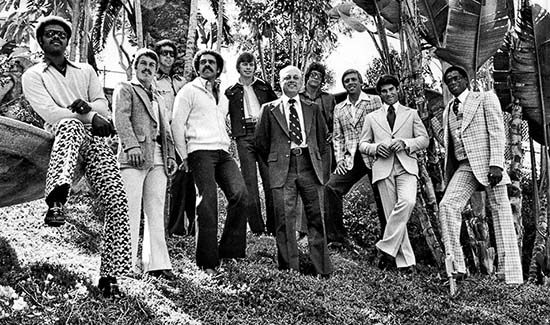 If Los Angeles in the 1960's was a groovy, dynamic adventure, then the 1970's takes it to a whole other level.
After finding so many great videos on 1960's L.A., I decided to service my YouTube addiction further by searching for seventies era L.A. clips.
Sure enough, there's plenty of awesome content available, from newscasts to concerts to cheesy / awesome PSAs. And believe me, this list is just really scratching the surface. Limited as it is, it provides a nice perspective on the era, the styles, and the culture.
Hope you enjoy!
[photo credit: LA Times]
Downtown Los Angeles in the 1970's. Epic soundtrack.
Back in 1972 a British architectural critic / professor named Reyner Banham made a documentary about his frequent travels to Los Angeles. It's roughly an hour long, and an absolute gem if you're interested in the history of the city. Great window into the perspective of 1970's L.A.
"Los Angeles needs some guidance, because it's normally regarded as an unspeakable, sprawling mess." True today, as it was then! Enjoy.
A drive through Los Angeles, 1970-1978. Various spots around the city.
A promotional video for the Rapid Transit Department that utilizes the music from Shaft. No kidding. This video is awesome. I feel like Mayor Garcetti should just repurpose this video for current public transit awareness campaigns.
The Lakers finally break through and win their first NBA championship in 1972. The record setting season included a 33 game win streak.
A three hour (three fucking hours!) concert from a Led Zeppelin show in Los Angeles, 1975. The hooligans on YouTube say it might have been Zeppelin's best show of that summer. Will have to take their word for it.
https://www.youtube.com/watch?v=UkLmtTG0uIQ
Bizarre impressionistic short film mashing up footage of Orange County and DTLA with news audio.
File this under "Weirdos on the West Side." A somersault marathon (you read that right) from Santa Monica in 1977. No sound, but the images speak for themselves.
KABC News at eleven. Strikingly Ron Burgandy-ish. Top story at 11:00: childless parents talk about test tube babies! Skip to 2:22 to get to the newscast.
KNBC Los Angeles signs off for the night in 1979. Complete with voice over monologue, patriotic song/montage, and static at the end. This is how TV used to be.