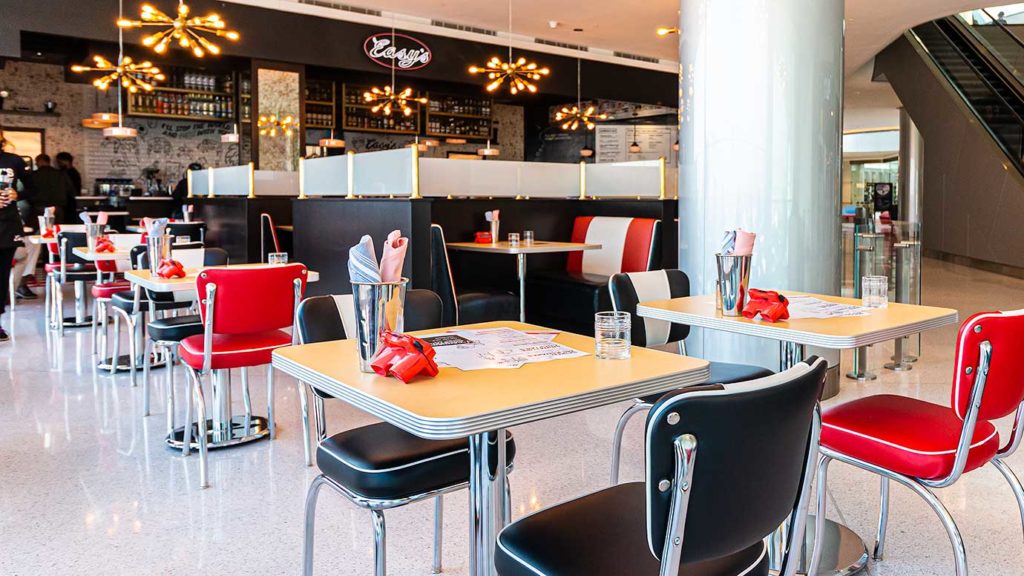 COVID-19 is wreaking havoc on the restaurant industry. Our local government has announced measures to keep people away from crowds—and other people in general—to slow the spread of the virus. This means empty dining rooms, permanent closures, and restaurants forced to operate on delivery only. It also means a lot of service folks are out of work. Seriously, the food and beverage industry is in a desperate place right now, and they need our help. We're not talking about just ordering take-out. This is bigger.
Yesterday, Hail Mary Pizza owner David Wilcox drafted a petition on Change.org titled "Aid and assistance for all service industry employees and operators affected by COVID-19." The petition asks Governor Gavin Newsom, Representative Nancy Pelosi, Mayor Eric Garcetti, and Senator Kamala Harris to provide some key relief measures for service industry workers.
Wilcox calls for rent and loan abatement for employees, the elimination of payroll tax, and the immediate suspension of loan and debt payments. He also asks for assistance for owner/operators, including financial bailout for product loss, rent and mortgage abatement for operators and landlords, insurance aid, and financial aid that will not accrue debts during the COVID-19 epidemic.
On the petition page, several service workers, chefs, and owners left comments about why they signed the petition.

"I own restaurants and employ 400+ hard workers who will not survive without paychecks. We need funds to pay their health insurance benefits and they need unemployment benefits immediately," James Beard Award-winning chef Mary Sue Milliken commented.
Several comments are from employees who are out of work, their livelihoods at stake due to closures. Other comments shine a light on the harsh reality that the service industry—an industry so many of use, enjoy, and rely on—is not protected by our government.

"Restaurants are an essential industry and have no safety net," Alex Brounstein commented.
Aside from this petition, the public is also pressuring delivery platforms to suspend their commission fees. For now, we aren't aware of any platforms doing this. So, to make sure restaurants aren't losing even more money, you can call and place your orders directly. This prevents delivery platforms from taking a cut of the earnings. A little effort on the public end can go a long way during these trying times. We all can do our part.
While ordering food from your favorite spots is still a solid way to show your support, you can also buy gift cards to use later. And, sign Wilcox's petition. Signing shows our solidarity with the service industry when they need us the most. At press time, the petition has surpassed 3,000 signatures.