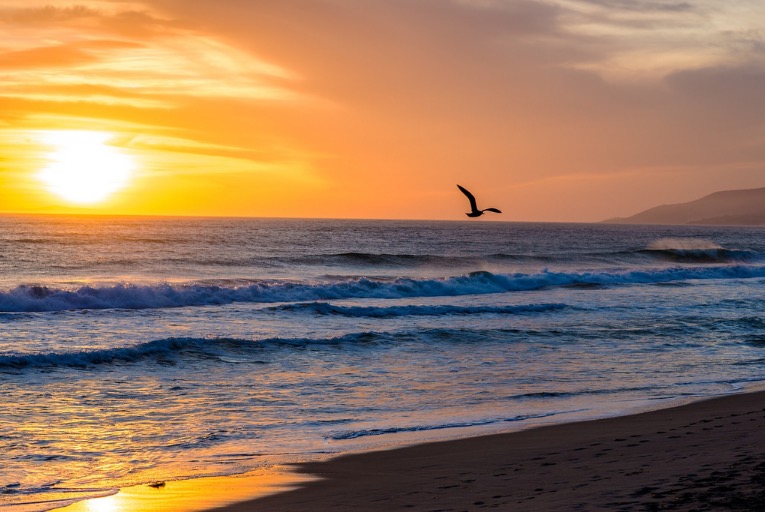 Over the weekend, rumors circulated that local beaches could open back up this week. Today, officials confirmed that county beaches will be accessible starting Wednesday, May 13 as part of the continued Stage 2 reopening of Los Angeles. However, just because the public will regain access to these spaces doesn't mean you can do everything you're used to.
Los Angeles County Supervisor Janice Hahn shared an infographic on Twitter that detailed temporary do's and don'ts at county beaches. Per that graphic, beachgoers are limited to individual or family exercises and ocean activities, which would include walking, running, surfing, and swimming. Biking and volleyball are out, as is any form of picnicking or sunbathing.
Although beaches will open, all parking lots, bike paths, piers, and boardwalks remain closed. Additionally, physical distancing requirements remain in effect and everyone outside of the water and around others will have to wear facial coverings.
There has been some confusion about when you do and don't have to wear a mask while outside. The Department of Beaches and Harbors clarified in a Facebook post that while rules vary based on jurisdiction, "the stricter health/safety guideline prevails." For the beaches specifically, you must wear masks on land and around other people, including while running or walking.