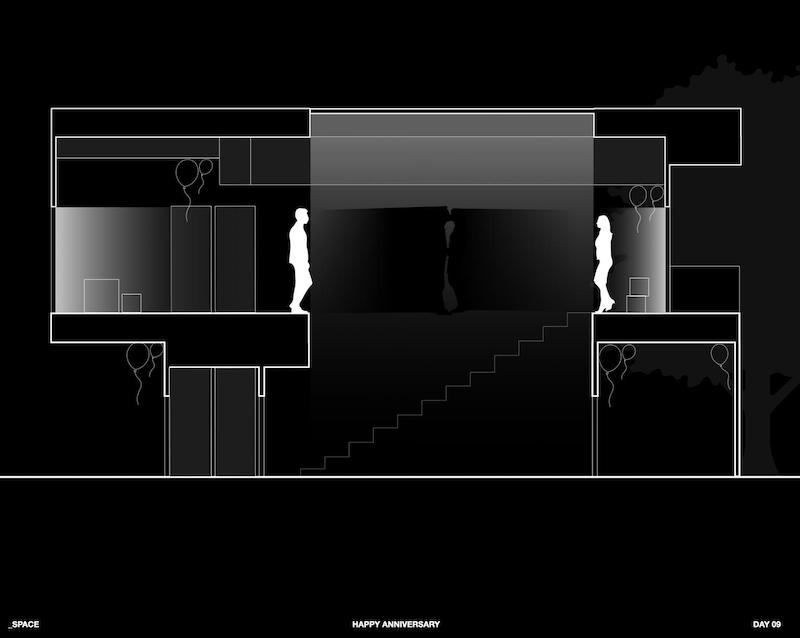 The A+D Architecture and Design Museum in the Arts District recently held an open call for a virtual art exhibit, The Future of _Space. That exhibit is now online and accessible to the public.
The Future of _Space is A+D's first crowdsourced, virtual exhibit. It explores the concept of space during and after the COVID-19 pandemic. Via a release, the museum asked these questions: "With digital space as the safest option for interaction, how do we find a connection to others? What does this mean for our mental, personal, public, private, and interior spaces?"
Over 80 artist submissions are featured on A+D's website, while a curated selection is presented on Instagram @aplusd_la. Deputy Director & Culture Curator Leila Anna Wahba said the museum wanted to display all its submissions on the website because "we wanted to really understand how people are experiencing this shift in space while Covid-19 turns the world upside down."
Works explore themes of isolation, life online, and what life may look like in the future, among other ideas. Some are simple and clear, while others are more abstract.
Silvia Kuhle and Jeffrey Allsbrook's Casa Dahlia depicts a family working and studying from home at their dining room table. Mejia Rivera explores the distractions she faces while trying to attend art school online.
Eugenie Jeong uses illustrations that toggle back and forth to show the way our homes have changed. Via her statement, "As work and personal take place within the home on the same dining room tables, how does this affect our experience of privacy and private space?"
Manini Banerjee's Sensory Deprivation uses a series of short videos to ponder "how our bodies are going to evolve over time through this constant confinement, which has never been enforced from the stone age, till present.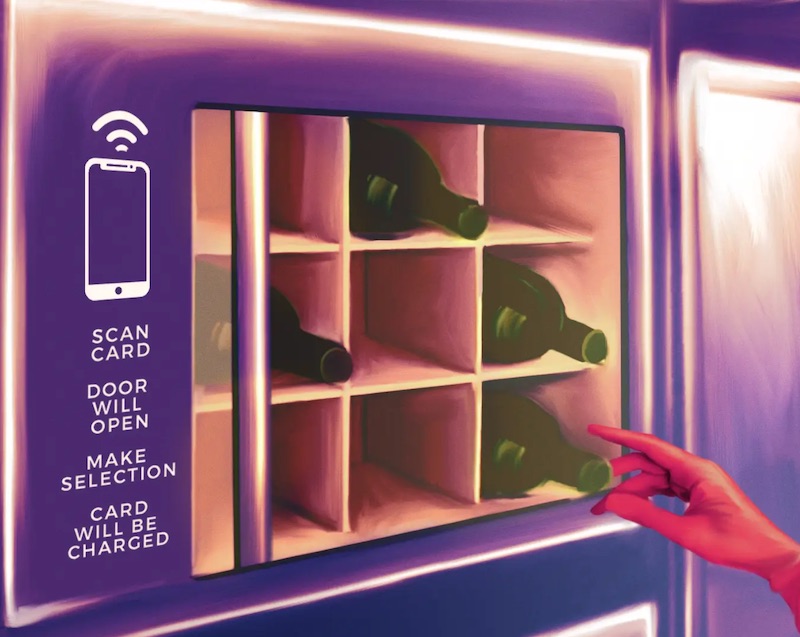 Madison Boutilier's The Errand: A Story about the Future of Space, imagines a simple task in a new world. Through a series of illustrations, we watch as a woman in protective gear buys a bottle of wine from an automated storefront, then returns home to enjoy it during a virtual date.
But some pieces reject digital space or a romanticized, sci-fi future world.

In The Future of Gallery Space, artists Anna Petrova Stevens and Jeffrey Stevens posit that "as museums switch to an online format, the immersive qualities of many pieces cannot simply be photographed and transferred to their new setting." The images in their piece take Frank Stella's sculpture "The Blanket" and attempt to reinterpret it in a digital space.
The Present Space by Terremoto rejects the idea of digital space entirely and advocates instead for air, plants, and water, even if just viewed from a window.
And Seleta Reynolds, GM of the Los Angeles Department of Transportation (LADOT) and Elizabeth Timme, Co-ED of LA-Más, dismiss the idea of any new Utopia in their piece, Social Sickness, warning that capitalism and trauma will "ensure a return to status quo."

"Utopia has been called off for survival; we must now learn to do more than subsist to help shape a world that is truly democratic and free," the artist statements reads. Their piece is perhaps the most prescient as the pandemic continues to highlight the disparities already present in our society.
The above pieces are only a handful of what A+D's collected in total. If you'd like to see how others are coping with the present and grappling with the future, click your way through a few more. You'll find illustrations, animations, videos, written work, and some interesting studies in the mix. It's all free here.