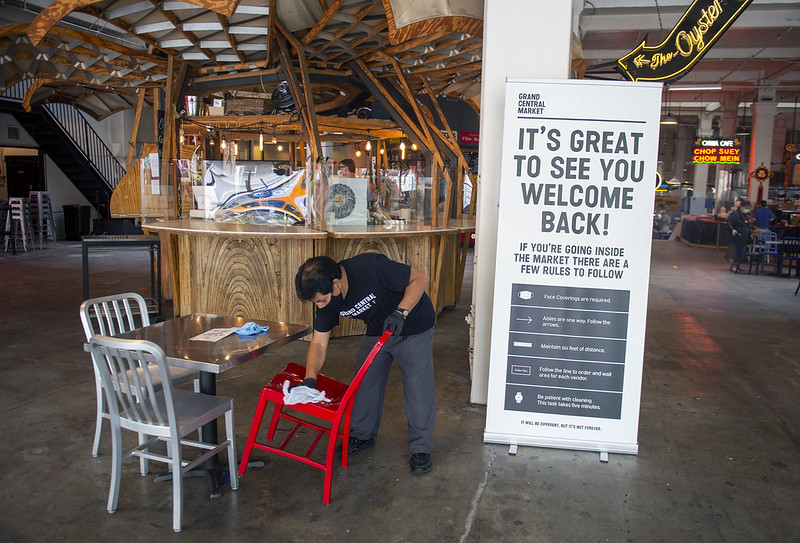 A newly released tracking poll from the California Health Care Foundation and survey firm Ipsos shows a majority of Californians are worried that the state's shelter-in-place order is being relaxed too quickly.
The survey conducted 1,156 representative interviews of Californians at least 18 years old between June 26–30. This was before California Governor Gavin Newsom ordered indoor restaurants and other businesses closed for at least three weeks following a spike in confirmed COVID-19 cases.
53% percent of those survey believed that the shelter-in-place order in California was being relaxed too quickly. This is up from 43% of respondents surveyed three weeks earlier. In the more recent poll, 27% say the pace is just right, and 18% say the state is moving too slowly.
Divides among political ideology illustrated the sharpest contrast of opinion in regards to reopening. 73% of liberals felt the state was reopening too soon, while only 32% of conservatives said the same. Conversely, just 6.2% of liberals said the state is opening too slowly, while 37% of conservatives held that opinion.
The divide in opinion regarding reopening also presented itself in terms of population density. 56% of people in urban areas say things are reopening too quickly, as opposed to just 41% of those in rural areas.
Additionally, 77% of those survey were concerned that they or a family member will contract the coronavirus. The number was even higher for Californians with low incomes, at 81%.
The survey also reflects changing habits of Californians overall in the face of the ongoing crisis. 89% of Californians say they routinely wear a mask in public spaces all or most of the time. This is about 12 percentage points higher than data taken in April. 90% say they stay at least six feet away from others in public spaces all or most of the time.
Full a full breakdown of the survey questions and results, you can go to the CHCF blog post here.