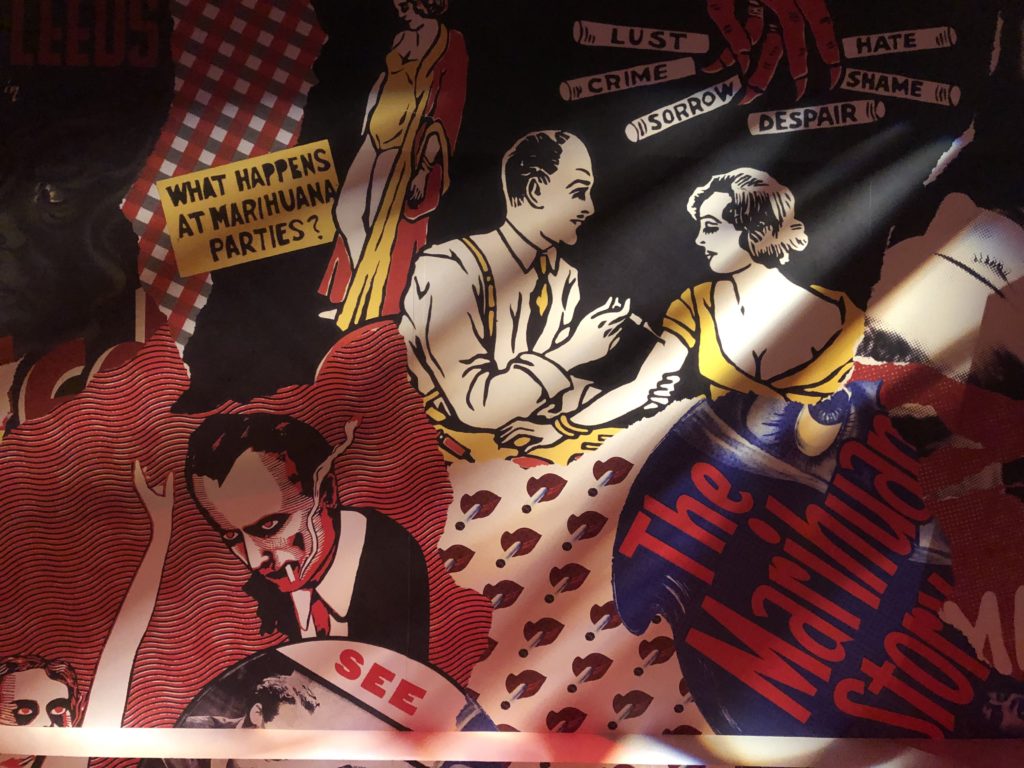 The first-ever Museum of Weed debuts this Saturday at a location on Cahuenga Blvd., just a stone's throw from Paramount Studios and only blocks north of Hancock Park. The 30,000 square foot space of 'higher learning' is the brainchild of WeedMaps, a cannabis website, community and discovery platform. Their aim is to provide insight and history into the prohibition and racially disparate public policies surrounding marijuana. And they're not pulling any punches.
The Museum of Weed features interactive exhibits, Instagram-friendly art installations and a bevy of historical artifacts. Note that there is no actual consumption of cannabis on the premises, but the exhibits really sell you with their names: Pre-Prohibition, Age of Madness, Counterculture Revolution, Behind Closed Doors, Entrapment, Dose of Compassion, and Legalization and The Plant Lab.
The opening night soiree, which took place on Thursday, featured some highfalutin guests: Mustard DJ'ed while Tommy Chong and RuPaul's Drag Race star Laganja Estranja milled about, taking in the greenery and scenery. People from all walks crowded into the massive museum, a reminder that it's not just college-aged hippies who love weed. And if pay attention, there's a lot to learn here.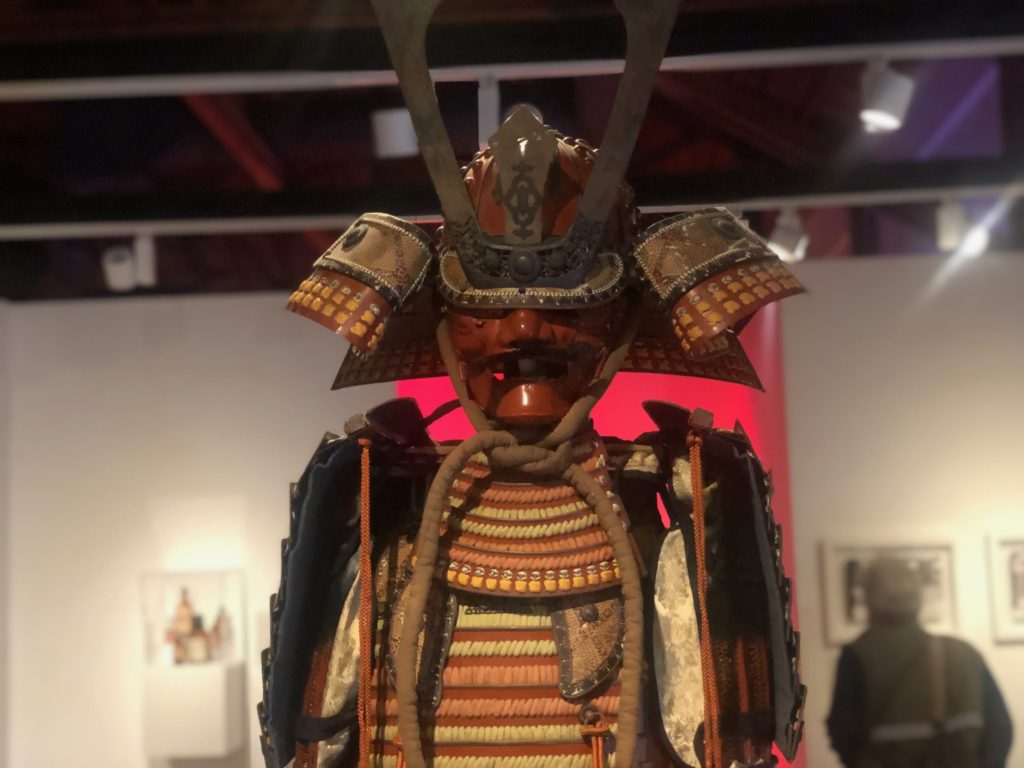 At its best the Museum of Weed melds information, photography, and sound to paint a grim yet predictable picture of a war on drugs driven by nativism and political propaganda. The effect is somber and rousing. A mellow hum drips in through the speakers as you take in cannabis-referencing artwork from ancient cultures, including a work from Egypt dating back to 1550 BC that explains how the plant was used to treat gonorrhea, among other ailments.
From there you learn about the origins of anti-weed propaganda in the U.S., largely provoked by fear of immigrants driven here by the bloody Mexican Revolution. Did you know it's commonly called marijuana, as opposed to cannabis, because Prohibitionists hoped the Spanish word would make it sound scarier?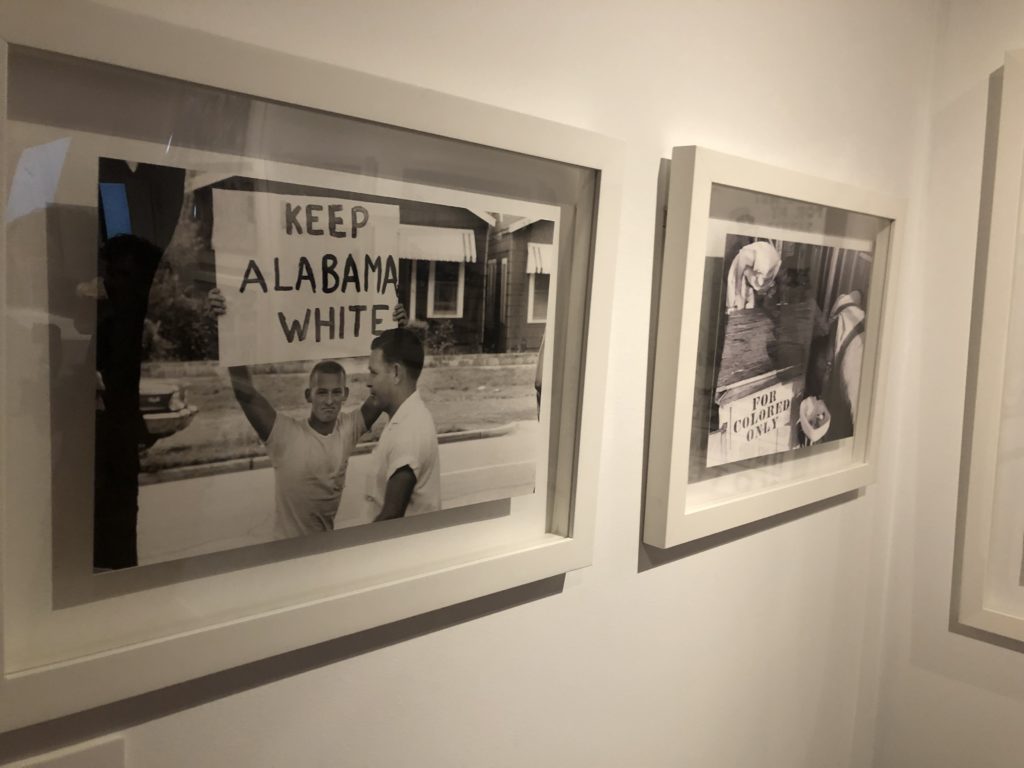 Things take a psychedelic turn as you walk through a fun house with anti-pot slogans, an inventive and frankly creepy way to drive home the mania surrounding the drug in the early to mid 20th century.
As we move to the counterculture revolution section of the exhibit we learn how weed tied into the civil rights movement and other major cultural shifts. Mannequins with TVs for heads recreate the words of Nixon, who promises to hit the marijuana 'thing…right square in the puss.'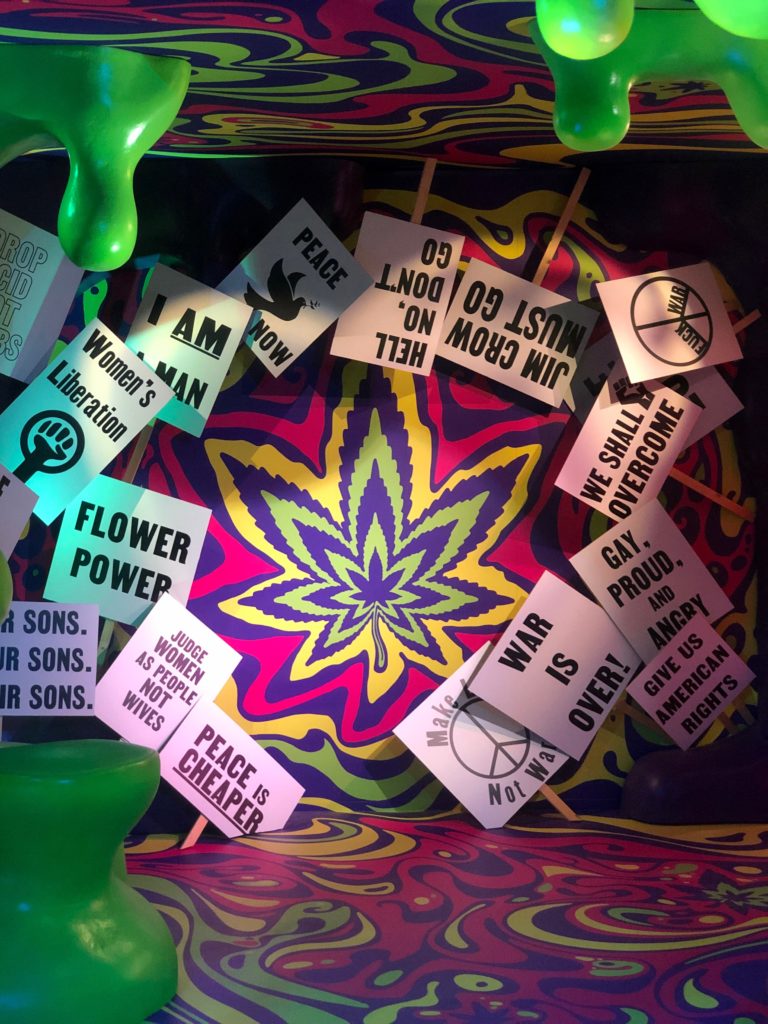 Later, there's a stoner's bedroom decked out with posters and placards highlighting pro-weed music of the era, including California faves Cypress Hill, who were apparently one of the first groups to rap unambiguously about their love of hydro.
A mock hospital room explores, to great emotional effect, the way weed helped soothe HIV / AIDS patients during the crisis of the 80s and 90s. This one is a tear-jerker, but also a fierce indictment of America's slow response to the autoimmune plague.
The museum is brashly political, and has an undeniable point of view. America, misled by anti-immigrant politicians, is stuck in a century-long pot prohibition loop. Despite the optimism of recent state legalization and decriminalization measures, there are still thousands in prison for non-violent drug offenses.
There's a petition station where folks can voice their support for marijuana legislation. That is, in fact, the stated goal of this endeavor.
"Today in the United States, someone is arrested for non-violent possession of cannabis every 48 seconds," said WeedMaps CEO Chris Beals via press release. That's over 650,000 arrests annually, consuming hundreds of millions of dollars and resources from law enforcement efforts."
The most potent moment of the exhibit comes when you turn a corner and suddenly there are armed, uniformed mannequin soldiers greeting you in formation, yelling at you. The very-real fear you feel is only a fraction of what one might muster during an actual raid. Scary stuff.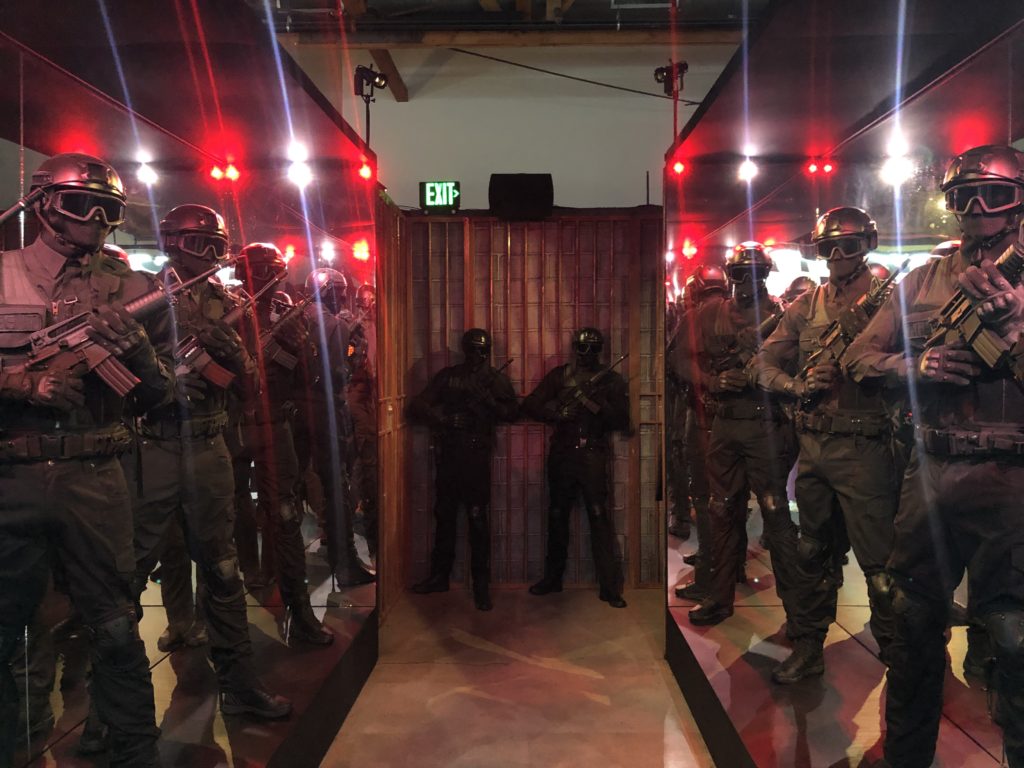 Outside the exhibit, in the museum foyer, the mood was light as a feather. Tommy Chong was smiling, the cafe churned out meaty little bites, and the gift shop teemed with curious gawkers.
It's a beautifully-rendered building, a wood paneled exterior leading into an open interior of marble counters and floor-to-ceiling glass. It feels more art-gallery than museum, a progressive design that matches the forward-thinking message of the exhibit at large.
The museum officially opens tomorrow, August 3 and closes September 29. You have to be 18+ to enter, and tickets start at $35 for general admission. VIP tickets, which are only available to those who are 21+, are listed at $200.
The Museum of Weed is located  at 720 N Cahuenga Blvd, Los Angeles, CA. Hours are as follows:
Monday – Tuesday: Closed
Wednesday – Thursday: 2 – 8:30 p..m
Friday: noon – Midnight
Saturday: 11a.m. – 7 p.m. | VIP Only 8 p.m. – midnight
Sunday: noon – 7 p.m.
Keep in mind this is a busy area, and street parking is scarce, so ride-sharing or public transport is recommended if you're able.