Did you know that the Metro is increasing it's fare rates starting Monday, September 15, 2014?
Well, here's what the new rates will look like: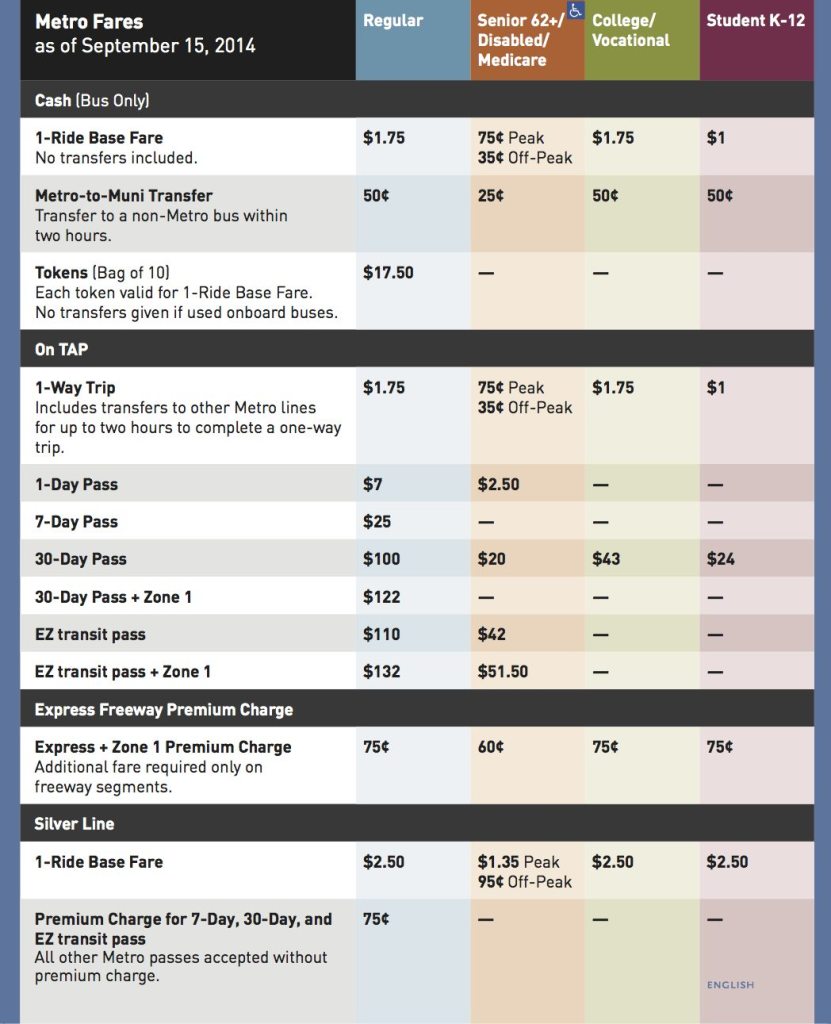 A few things all passengers should be aware of:
– The most glaring change in the above rate sheet is that regular fares are now increasing from $1.50 per fare to $1.75. However, the good news is that they're also implementing two hours of free transfers for passengers who pay using a TAP card.
– The two hour free transfer period begins when you first tap your TAP card when boarding a bus or at a Metro Rail station and while you can transfer as many times as you need, you can't ride the same bus or train line consecutively on the same fare. Basically, no round trips on the same fare.
– If you have a valid weekly, monthly or EZ Pass you've already paid for, you can continue using it until it expires.
– Remember to check to see if you qualify for the Metro Rider's Relief Program to see if you can save up to $10 a month on your transit pass.
– For all other questions or concerns, be sure to consult the Metro FAQ page.
h/t: thesource.metro.net