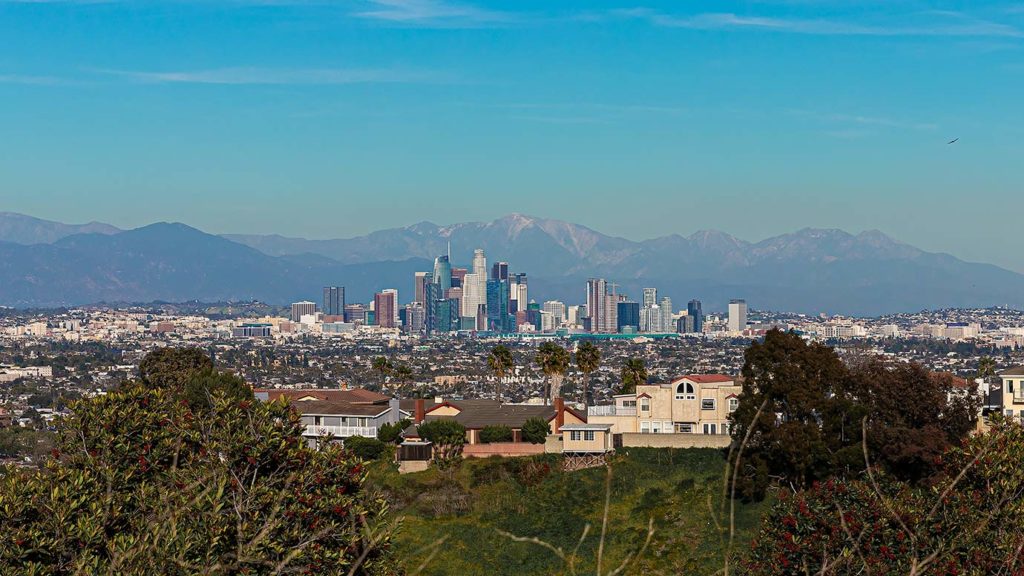 For this Wednesday update, let's first touch base on the latest numbers from Public Health, which, as always, provide a grim reminder of the ongoing toll of the pandemic. Also of note: A lawsuit against a corpse-groping LAPD officer, no Pac-12 football this year, and signs that L.A. rents are falling. Finally, how is James Hong not already on the Hollywood Walk of Fame? First, some news.
Morning News Rundown
In another somber reminder of the very real toll of the pandemic, L.A. County now has over 5,000 confirmed deaths from COVID-19. On Tuesday, Public Health also reported 1,440 new cases of coronavirus, though noted there is a backlog of lab reports for L.A County, pending reconciliation of glitches with the State's data collection system. [Public Health]
The family of a woman whose corpse was allegedly groped by an LAPD officer has filed a lawsuit against the city. Earlier this year, David Rojas pled not guilty to felony charges of sexual contact with human remains stemming from an incident in which he allegedly fondled the body of an overdose victim he was investigating. Prosecutors say the accused officer waited for his partner to leave the scene and turned off his body-cam just before he fondled the body. Little did he know, a two-minute buffer on the device kept the footage rolling. [CBS Los Angeles]
On Sunday, the body of an 18-year-old woman was found dead inside a tent at Echo Park Lake. This seems like a good time to point out that there are close to 100 tents occupied by unhoused individuals at the lake (at least at the end of last month), and the city does not appear to have a coherent plan on how to deal with the situation. [The Eastsider]
Distance learning approved: The LAUSD board agreed to a deal with teachers on guidelines for instruction for the start of the new school year. Under the proposed deal, an average school day would go from 9 a.m. to 2:15 p.m, and teachers can teach from campus or home. The deal is pending a UTLA vote for ratification. [ABC 7]
If your preferred mode of transport is pedal-powered and on two wheels, then you'll appreciate that new dedicated bus and bike lanes have opened in DTLA as part of the 5th Street/6th Street Improvement Project. [We Like L.A.]
Not that this is a shocker, but USC and UCLA will not be playing football this year. Yesterday the Pac-12 and Big Ten conferences both voted to postpone their 2020 college football seasons, as well as all other fall sports. [CNN]
Average rents at the high end of the L.A. rental market are on the way down. According to a new report, rents for Class A properties (buildings with luxury amenities like pools, fitness centers, and rooftop patios) have dropped 4.3% since March. The rental drop is less precipitous, but still measurable, for Class B and C properties. [We Like L.A.]
Get That Man His Star
With over 600 film and television credits to his name, even if you don't know James Hong, you definitely know him. Think back to Chinatown, Blade Runner, Big Trouble in Little China… oh, you haven't seen any of those? Well, how about guest spots on Seinfeld, Magnum P.I., MacGyver, The X-Files, Friends, The Big Bang Theory... the list goes on. My point is, Hong is a star. But when it comes to the Hollywood Walk of Fame, the difference between being a star and getting a star is usually a matter of dollars and cents. Enter actor Daniel Dae Kim (Lost, Hawaii Five-0), who has made it his personal mission to get Hong his due. Kim launched a GoFundMe page last week and has already raised north of $55,000, which was his goal for the creation and installation of the star. Bravo, sir!