A large percentage of our We Like L.A. community is based on Facebook, but if you're already a part of that, do you ever feel like miss out on things we post?
Like Facebook is intentionally omitting certain posts? It's frustrating, right?
We always try our best to provide the best posts about things to do in L.A. and relevant info about upcoming events in Los Angeles, but the truth is sometimes the Facebook algorithm simply doesn't like to share those posts to you.
Well, Facebook rolled out a new feature recently that may change all that.
Facebook users now have the option to 'prioritize who to see first,' which lets you select which pages and people you always want to see at the top of your News Feed. Posts from accounts that have been prioritized will also include a star to remind you that you have opted-in to seeing more of their posts.
For iOS users on mobile, click 'More' on bottom right menu, then scroll to Settings and click 'News Feed Preferences'.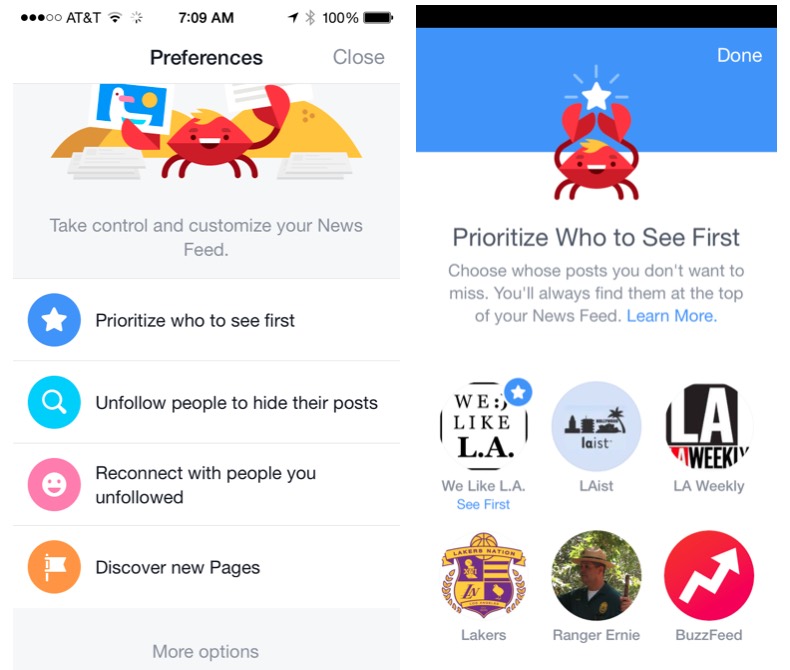 Just click the star button 'Prioritize who to see first', then locate the We Like L.A. page, and star it. By doing this, We Like L.A. posts will now appear at the top of your newsfeed (along with a little star notating that you've prioritized the page).
NOTE: Make sure you've updated to the latest version of the Facebook App in order to utilize this new feature.
For web users, you can simply navigate to the We Like L.A. page, and select the 'See First' option from the dropdown under the 'Liked' button.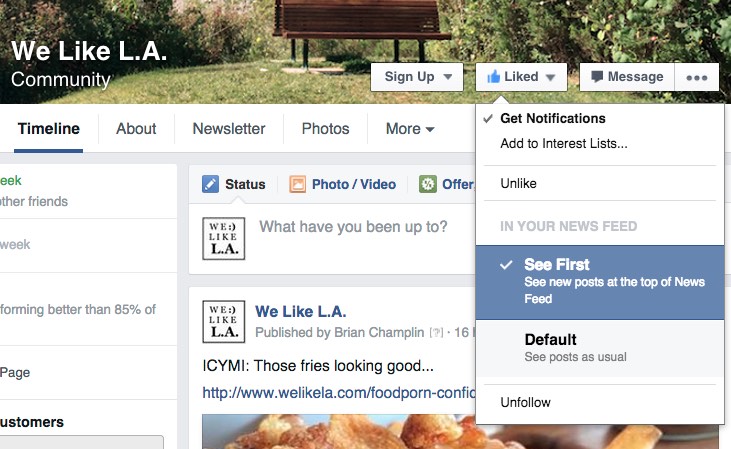 We understand you have a limited span of attention and by giving us priority in your Newsfeed, you're placing a great trust in the content we provide. Don't think we take that lightly!
That said, if you'd like to follow We Like L.A. through other channels, you can always…
Thanks again!