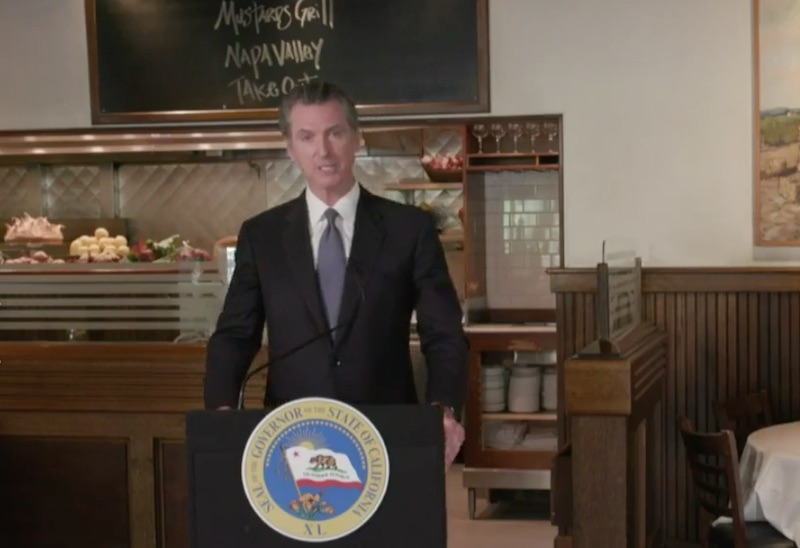 Today, Gov. Gavin Newsom provided an optimistic update for the state, saying we're just a few weeks from new reopening guidelines. Affected sectors include hair salons, in-person retail shopping, places of worship, and professional sports played without spectators.
Of course, these reopenings would come with modifications, as we've already experienced with grocery stores and hiking trails, and they'll open happen if the data holds. Some of these guidelines will come as regional variances first followed by statewide guidelines. In short, things could feel a little more normal this June if we keep practicing physical distancing and don't see any dangerous spikes in infections or hospitalizations.

For those counties looking to reopen ahead of the state, Newsom also announced new guidelines for self-attestation. Currently, there are 24 counties that have self-certified since that process began on May 7. Under these new guidelines, Newsom estimates 53 of the state's 58 counties could be eligible. (To just get this right out of the way, Los Angeles County is probably one of those five counties that will move slowly, given our numbers.)

Secretary of California Health and Human Services Dr. Mark Ghaly listed the new criteria during today's briefing. While some metrics remain the same, such as 15 trained contact tracers per 100,000 residents, much is new. Of note, counties are no longer required to have had zero COVID-19 deaths in the last 14 days.
Now, counties must have had:

1. No greater than a 5% increase in hospitalizations over the past 7 days, on average. For some counties, a different metric may be used: no more than 20 people hospitalized in any one of the last 14 days. That's for counties that have so few hospitalizations that even one or two new hospitalizations would represent a considerably large percentage increase.

2. No more than 25 people diagnosed with COVID-19 per 100,000 residents in the last 14 days or a positivity rate of less than 8%. The positivity rate refers to the number of people who test positive for COVID-19 out of the total number of people tested. So, for example, if you tested 100 people, eight positive results would be an 8% positivity rate.
Counties must also work closely with their skilled nursing facilities to protect workers and residents, attest that they can protect essential workers, demonstrate their ability to main an adequate hospital surge capacity, and demonstrate their ability to pull back if there's a surge in hospitalizations or cases.
According to Newsom, the "bottom line [is] people can go at their own pace." You can read the complete county guidelines here.
"We are encouraged by the progress and the only thing that will set us back is that we move too quickly, no longer practice the physical distancing that got us so far together," Newsom said.
You can see the list of counties that have self-attested for reopening and the things they are and aren't allowed to reopen here.