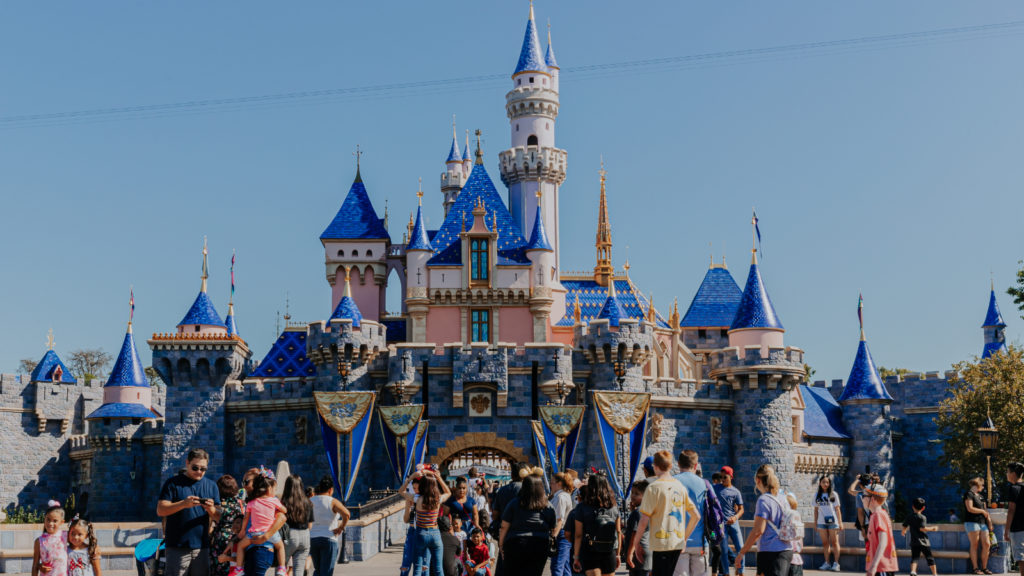 Disneyland is scheduled to reopen to the public on July 17 pending local and state approval, but many—including employees and fans—say it's too soon. 
According to the L.A. Times, unions representing about 17,000 Disneyland employees sent a letter to Gov. Gavin Newsom this week asking him to block the reopening for worker safety, while a Change.org petition asking Disney to push back the date has garnered over 41,000 signatures. 
Many of those signatures come from Disneyland pass holders and employees, as well as essential workers who live in Anaheim. Some expressed concern about spreading the virus among employees and guests at the park, as well as between tourists and Anaheim residents. Others said they weren't interested in returning to Disneyland, a place meant to be a happy escape, while they'd have to adhere to stringent safety practices and worry about getting sick. 
Those safety practices, as detailed by Disney's Chief Medical Officer Dr. Pamela Hymel, include reduced capacity, temperature checks, physical distancing, and face coverings for all guests 2 and older.
"An an Annual Passholder I was disappointed to hear they'd be reopening so soon because I am not entirely comfortable going back yet due to the virus, but I don't want to cancel my AP!" Anna Black commented on the petition. "I'm also worried for my [castmember] friends who will have to be exposed to such large crowds when they go back to work."
"This is not safe. I have seen folks pull down masks, regardless of requirements to wear them or simply refuse to wear them. I don't have any confidence people going to Disneyland won't do the same. Not all, certainly, but enough to put lives at risk," Lisa Padol wrote. 
"People will get sick. Employees who have no choice, will get sick. Enough people don't follow social distancing already. Enough people refuse to wear a face covering of any kind. Enough people refuse the science. Disney Park employees don't have a choice to work from home," Jenn Callirgos-Andrews wrote.
Thus far, Orange County has seen 9,576 confirmed cases of COVID-19 to date. Voice of OC reports that COVID-19 cases are on the rise, which health officers did say would likely happen as the county reopened its economy. O.C. Health Officer Dr. Clayton Chau, who recently replaced Dr. Nichole Quick, stressed physical distancing, mask-wearing, and avoiding crowded places, and mass gatherings.