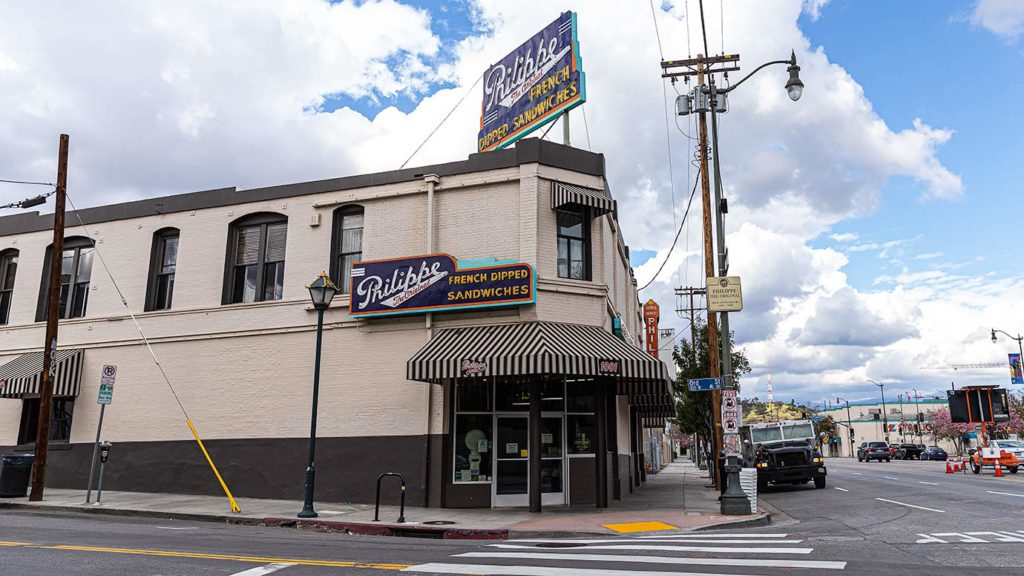 Sandwich-loving Angelenos are well acquainted with Philippe The Original. The Chinatown staple has served locals seven days a week since it first opened in 1908. But now, it'll close its doors for the foreseeable future.
Philippe's shutdown comes in the wake of an order from Mayor Eric Garcetti to close bars and cease dine-in service at restaurants, at least through the end of the month, in an effort to mitigate the spread of coronavirus.
Philippe's management has opted not to offer delivery or takeout at this time, and its last dine-in service was this past Sunday at 10 p.m. When it'll reopen is still up in the air, but the good news is that this isn't expected to be a permanent closure.
Andrew Binder, a manager and partner with Philippe's, told the L.A. Daily News that the plan is to stay closed through the end of the month, though a firm reopening date won't be established until later.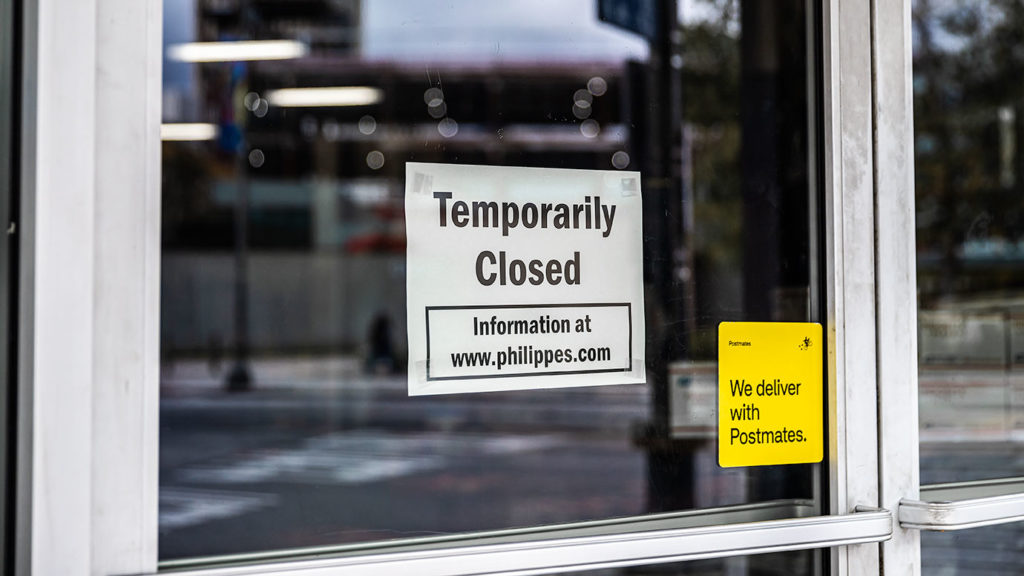 For the uninitiated, Philippe's French-dipped sandwich (which they claim came before the one at Cole's, though Cole's will readily dispute) originated in 1918. Owner Philippe Mathieu was prepping a sandwich for a police officer when he accidentally dropped a French roll into a hot oven tray filled with sizzling meat juices. The bun was salvaged and the sandwich that arrived turned out to be a keeper. Angelenos have been enjoying them ever since.
But, for as much as the French dip at Philippe's is a cultural touchstone, the restaurant's closure is just another example of food establishments coping with the reality of social distancing.
Elsewhere today, The Eastsider reports that Guisados will temporarily close all seven of its taco shops. Meanwhile, another Los Angeles old-school staple, The Apple Pan, will offer delivery for the first time in its 73-year history.
With the spread of COVID-19 and concurrent dine-in restrictions hitting the service industry hard, a number of industry professionals have started online petitions for government support, including one created by Hail Mary Pizza owner David Wilcox.
Let's hope restaurants can get the support they need and that community mitigation strategies can help us get through the crisis sooner rather than later.
Personally, I can't wait until that next-first French dip sando.