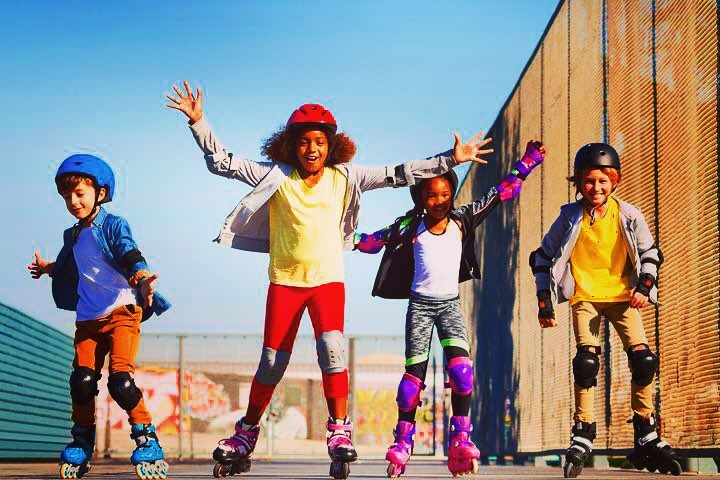 Looking for classic roller-skating with a new-school pop-up twist? POP SK8 bills itself as California's first themed pop-up outdoor roller-skating rink, and they're bringing their experience to three separate L.A.-area locations now through the first weekend in August.
The pop-up rink, which opened on May 4, will be at Westfield Valencia daily through Monday, May 27. POP SK8 will then move to the Westfield Woodland Hills from Saturday, June 1 through Sunday, June 30, and then close out the season at Westfield Culver City from Saturday, July 6 through Sunday, August 4.
Part of the POP SK8 experience will be themed-musical selections for each day of the week. For example, Wednesdays are 70's themed, Thursdays are 80's focused, and Sundays offer sing-along music from Broadway and movie musicals. In addition to themed music POP SK8's website promises pop-up performances, contests, and games for guests to enjoy.
According to the L.A. Times, the temporary rinks are created using a tile floor laid across parking lots at each Westfield location (keeping the skating surface nice and level). With POP SK8 opening this past weekend, you can get a flavor of what the scene looks like via the below post from the event's Instagram account.
Now for costs: All-day individual admission are $15 person, or $28 per couple (skate rental included). There are few other group packages available include a deal to purchase a 10-pack of tickets for $120.
Hours of operation are 2 to 10 p.m. Monday through Thursday, 2 p.m. to midnight on Fridays, noon to midnight on Saturdays, and noon to 10 p.m. on Sundays.
For more information, visit POP SK8's official website.