The following is a sponsored collaboration between Cirque du Soleil and We Like L.A.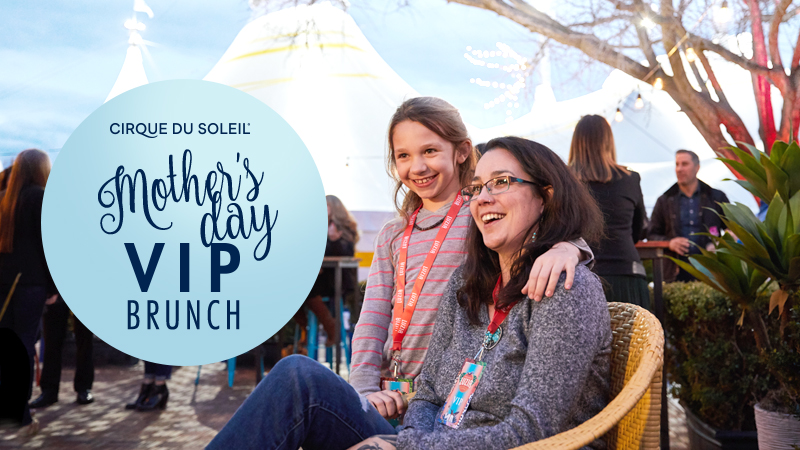 We all know that every day should be a tribute to mothers, but sometimes we need a little extra  holiday push to make the matriarch in our life know how special she truly is. Well, what better way to treat mom than with an unforgettable trio of fantastical dance, music, and food. And with a VIP brunch experience by Cirque du Soleil's Amaluna (now playing at LA Waterfront), you'll get all that and more!
Mom's special brunch package features premium tickets giving you the best seats in the house, access to the exclusive VIP suite, and a delicious menu that includes chef attended food stations (waffles please!), passed hors d'oeuvres, desserts, sparkling mimosas, and more. PLUS: Mom's VIP ticket holders also get access to a private terrace and restrooms, complimentary parking and an exclusive gift. And then of course there is the show!
Amaluna invites the audience to a mysterious island governed by Goddesses and guided by the cycles of the moon. Your mom will get to enjoy a female-driven show (the cast comprise a majority of female, including a 100% female band) that puts a mother-daughter relationship at the centre of the story.
Plus, Amaluna is a fusion of the words ama, which refers to "mother" in many languages, and luna, the latin word for moon, which in itself is a symbol of feminity. This makes it the perfect show to celebrate your mom on her special day!
The Mother's Day VIP Brunch offer is available for the 1:30 p.m. show (the early show) on both May 12 and May 19. If you're unable to make it for either date, guests can still book tickets to Hennessy Black VIP Experience, available through May 26.
Whatever you decide, just remember to make this year's Mother's Day magical. We know mom will appreciate it.
To book tickets for the Cirque du Soleil Amaluna VIP Brunch experience, go here.
---
If you'd like to learn more about We Like L.A. sponsored posts and how we work with our partners, you can go here.