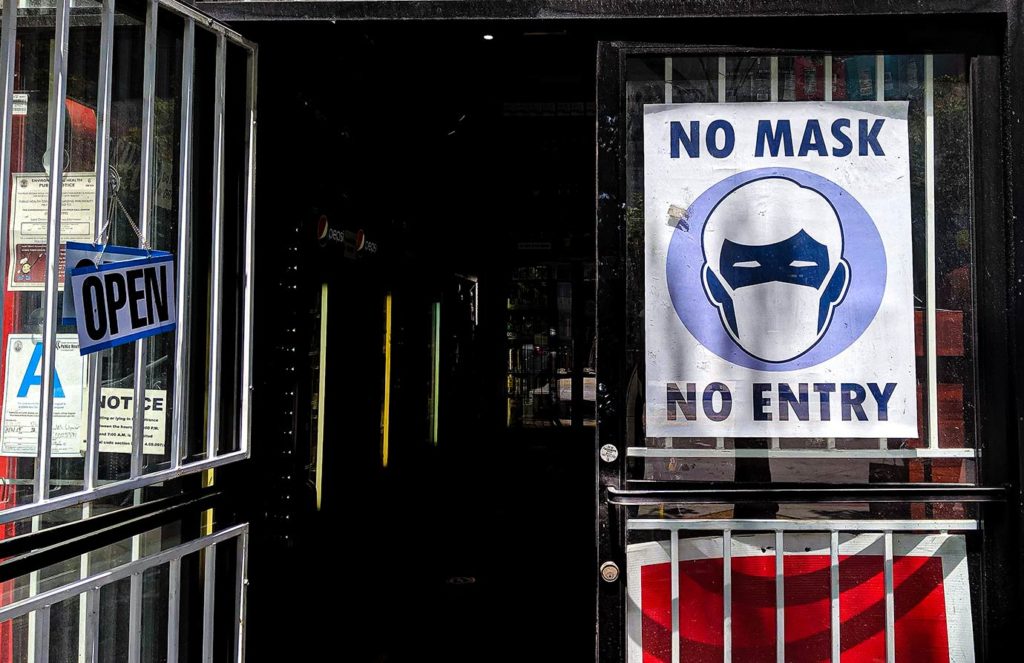 Today, Los Angeles County once again broke the record for daily new COVID-19 cases. Also, the Southern California region of the state will move into stricter Stay-at-Home orders as ICU capacity has dropped to just 12.5%.
Today, Public Health is confirming 8,948 new cases of COVID-19 and 44 deaths. The three-day average of new cases per day is now 8,467 cases. This is higher than our daily case count has ever been. Public Health also reports 2,769 people in the hospital, 23% of whom are in the ICU. This is the most people hospitalized for COVID-19 in the county since the pandemic began. 
As alarming as these numbers are, the figure to watch for stricter regulations was ICU capacity. State officials previously announced a Regional Stay at Home order that divided the state into five regions. Los Angeles belongs to the Southern California region. Any region with an ICU capacity that dips below 15% must enact the Regional Stay at Home order for at least three weeks. Today, the state lists the Southern California region's ICU capacity at 12.5% and advises the order to kick in tomorrow at 11:59 p.m. The Los Angeles County Health Officer Order will be modified to align with the state's requirements.
What does that mean for us? Well, it's pretty similar to the County's current orders, but the TL;DR is that it prohibits gatherings of any size, requires 100% masking and physical distancing when in public, and closes a few additional business sectors, such as salons and personal care services. 
Here's what's closed:
Indoor and outdoor playgrounds
Indoor recreational facilities 
Hair salons and barbershops
Personal care facilities (nail salons, massage services, etc.) 
Museums, zoos, and aquariums
Movie theaters
Wineries, bars, breweries, and distilleries 
Family entertainment centers (go-karts, batting cages, etc.)
Cardrooms and satellite wagering
Live audience sports
Amusement parks 
Here's what's open:
Outdoor recreational facilities. No food or drinks may be served. Overnight stays for recreational visits at campgrounds are not allowed. 
Indoor retail and shopping centers are open at 20% capacity. No eating and drinking in stores. Stores should offer special hours for seniors and those with underlying conditions. 
Hotels, but only for critical infrastructure support
Restaurants, but only for takeout, pickup, or delivery
Offices may operate remotely or, if in critical infrastructure, in-person if remote work is not possible
Places of worship, but only outdoors
Protests, but only outdoors
Entertainment production, including pro sports
Critical infrastructure 
Non-urgent dental and medical care
Childcare 
For the time being, school guidelines remain as they were. You can read more about the state's regional stay-at-home order here.