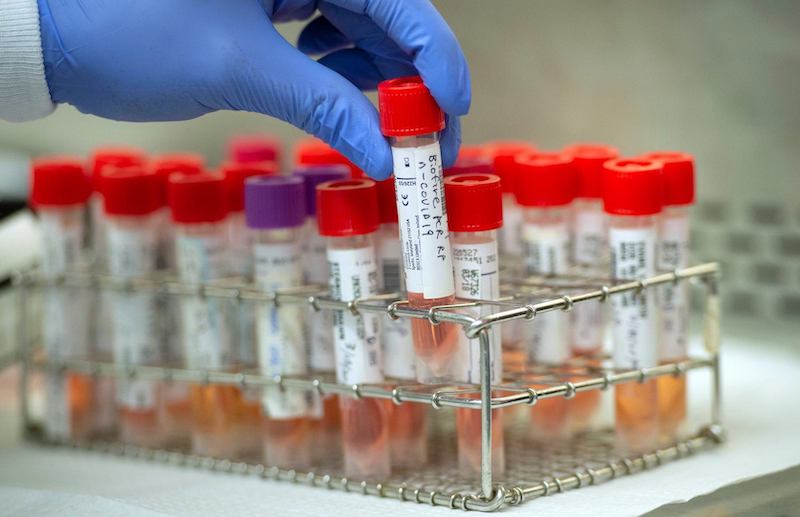 Los Angeles County's new pilot program will allow some residents to get tested for COVID-19 in their homes. The program will run through Jan. 15 in an attempt to relieve some of the demand at testing sites and reduce the transmission of the virus. 
According to Dr. Clemens Hong, who oversees testing in L.A. County, this will allow the county to reach even more people without those people risking exposure on their way to get a test. 
The pilot program uses an FDA-approved home test from Fulgent Genetics called Picture COVID-19. Fulgent will send eligible residents a testing kit in the mail within two days of registration. After following the instructions to collect a sample, residents can wash their hands, package their sample, and drop it off at a FedEx drop box or have someone else do it for them. Collection and drop off must be done on the same day. Within two days, test-takers will receive an email with their results.
Only some L.A. County residents are eligible for at-home testing. This includes: 
People who have COVID-19 symptoms
People who were recently in close contact with someone who has COVID-19 or is suspected of having COVID-19.
Seniors and people with disabilities who believe they were exposed to COVID-19, but who are unable to visit a testing site
To register for a test, go here.
Yesterday, the county broke its previous single-day record for new cases of COVID-19 with 7,854 cases. You can see the latest COVID-19 data for the county here.