What better way to wind down the summer than with a free performance of a Shakespearean classic set against the beautiful backdrop of an ocean view?
An August 16 performance of A Midsummer Night's Dream, presented by Shakespeare By The Sea, will take place at 8pm at Point Fermin Park in San Pedro.  This will  be the summer grand finale (last show of the season), so if you miss this one, might have to wait till next year.
We'd like to invite any and all members of the We Like L.A. community to come by, hang out with us, and enjoy the show [You can RSVP by going to our Facebook Events Page].
We'll be chilling out at the park before hand around (5:30pm or so), eating snacks and enjoying the summer weather before locking down our seats by the stage before the show.
As we mentioned, the performance is free (though you may donate to the cause if you feel like it), and there is no advanced reservation of seating so you'll need to get there early if you want secure a good spot.
All the relevant details are below, and we'll be sure to serve up another reminder via our email list just in case you guys forget.
Hope to see you there!
[Photo Credit: dataguy]

[Photo Credit: Yelp]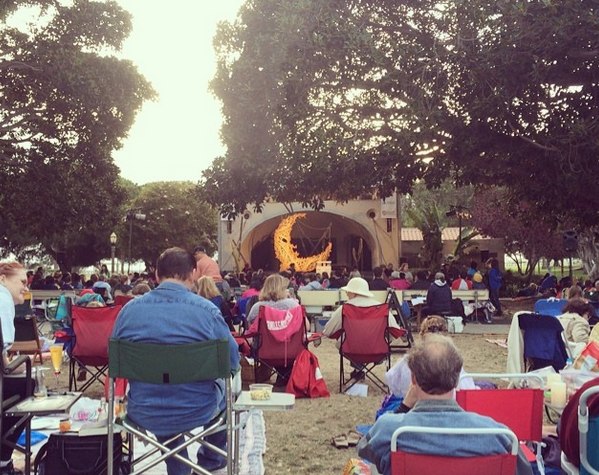 [Photo Credit: bhawkes34]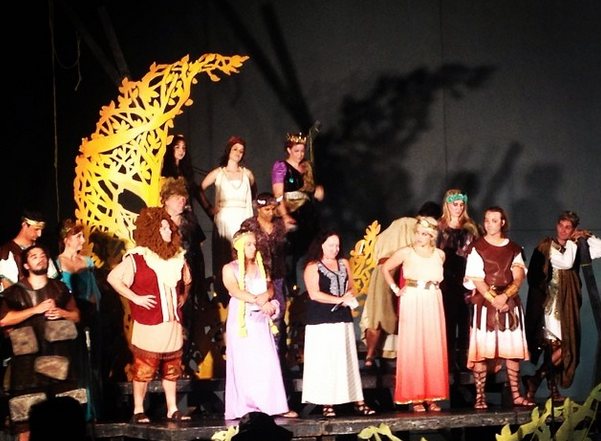 [Photo Credit: thewojos]
Things You Should Know
– Even during the summer, because of the proximity to the ocean you should expect it to get windy and chilly in the evening. SO BRING BLANKETS! Can't recommend that enough. Also, if you plan on sitting on the metal benches, you might want a cushion for those seats 🙂
– Picnics are encouraged, so feel free to bring food, snacks, and beverages.
– If you want to get there even earlier, you may opt to go explore the nearby Sunken City or hike up the hill to the Korean Friendship Bell at Angels Gate Park.
– The performance starts at 8pm and is slated to take approximately 2 hours, with one 10-15 minute break. For more information of
– Christina and I will arrive at about 5:30pm, set up show and basically be eating, snacking, and hanging out for about 90 minutes before going to find our seats. It is recommended that you get there at least an hour early before the show if you'd like to grab a spot on the available bench seating.
– Find free parking on Paseo Del Mar or on a nearby side street.
– To make it easier to find us, we will post an exact picture of where we're hanging out at the park on the day of so you can easily find us and stop by to say hi 😉
– For more information on Shakespeare By The Sea  head over to their official website.
– If you want a quick rundown of the play, you can always watch the Sparknotes video below as well (caution: SPOILERS).
Point Fermin Park Location
807 Paseo Del Mar
San Pedro, CA 90731
For more details on Point Fermin, check out the Yelp page.