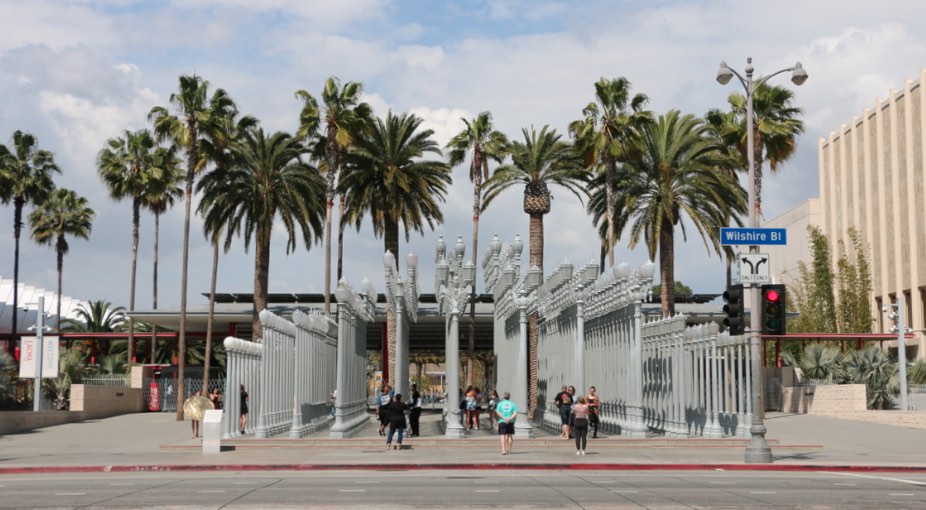 This Saturday, Jan. 25, thousands of Angelenos will flock to their favorite cultural institutions for a day of freebies and fun. 2020's SoCal Museum Free-For-All joins over 40 Southern California arts and culture institutions for one day of free admission. The annual event is now in its 15th year, and it's safe to say the first decade and a half have been a huge hit with the public.
As in years past, the lineup of participants includes some museums that are free year-round (The Getty, Hammer Museum, The Broad) along with many others that normally charge admission fees (Natural History Museum, LACMA, Kidspace Museum, La Brea Tar Pits Museum, The Autry).
Since the free-for-all date tends to draw significant crowds, I wouldn't recommend planning to hit more than a couple on the list, and even that might be a stretch. No reason to give yourself an aneurism from the various parking challenges likely to be faced. This should be a day of fun, not stress.
For those curious you'll find the full list of this year's participants below. Please remember that admission does include access to special exhibitions, unless otherwise noted.
Hope you enjoy!
SoCal Museum Free-For-All Participants
Academy Museum of Motion Pictures (The Museum opens later this year, but they're hosting a special pop-up for the Free-For-All day)
American Museum of Ceramic Art
Autry Museum of the American West
The Broad (The Broad's special exhibition Shirin Neshat: I Will Greet the Sun Again, will be free along with general admission on Saturday, Jan. 25 only)
California African American Museum
Columbia Memorial Space Center
Frederick R. Weisman Museum of Art
Japanese American National Museum
La Brea Tar Pits (General admission only; free tickets available at tarpits.org/tpfreeforall)
Los Angeles County Fire Museum
Los Angeles Museum of the Holocaust
Museum of Tolerance (Note that The Museum of Tolerance will be participating on Sunday, Jan. 26 only)
Natural History Museum of Los Angeles County (general admission only; free tickets available at nhm.org/freeforall)
OCMA (Orange County Museum of Art)
Rancho Santa Ana Botanic Garden
Santa Barbara Historical Museum
Santa Barbara Museum of Natural History (Please note free admission is for the museum only, not the Sea Center)
The International Printing Museum