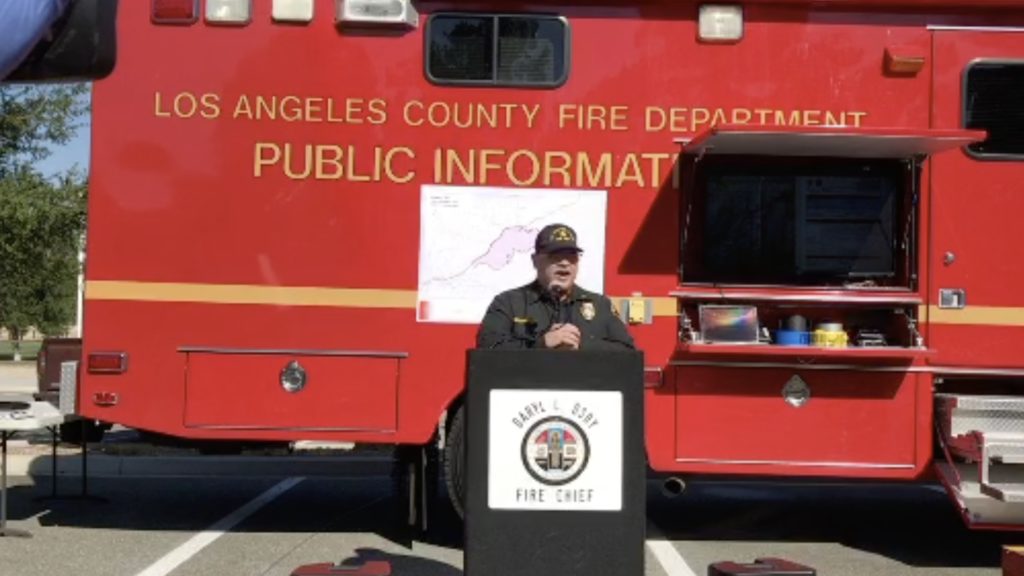 A brush fire near Soledad Canyon Road and the 14 Freeway is now 30% contained, according to a Monday morning update from the L.A. County Fire Department.
The blaze was spotted at 3:28 p.m. on Sunday. First units arrived reporting a one-acre fire, but flames spread quickly aided by wind gusts of 20-30 miles per hour. By Monday morning, the affected area had grown to 1,300 acres with additional acreage expected, according to L.A. County Fire Deputy Chief David Richardson.
Approximately 400 fire department personnel from multiple local agencies worked overnight to contain the blaze. Crews will continue to work today to increase perimeter control, contain growth, and improve control lines already in place. Weather conditions, including high heat and low humidity, present an ongoing challenge, Richardson said.
One major concern is the possibility that the fire could jump into the nearby Angeles National Forest. However, Angeles Forest Fire Chief Robert Garcia said that Sunday night's containment efforts have been successful in preventing such spread so far.
The latest incident report indicates approximately 9 homes and 40 residents under evacuation orders. A temporary evacuation site has been established in Palmdale at the Victory Outreach Church parking lot on 25th Street East.
Lane closures are still in effect for portions of the Northbound 14 Freeway north of Soledad Canyon to Agua Dulce. Additionally, the Soledad Canyon on-ramp to Northbound SR-14 is also closed.
The cause of the fire is still under investigation.