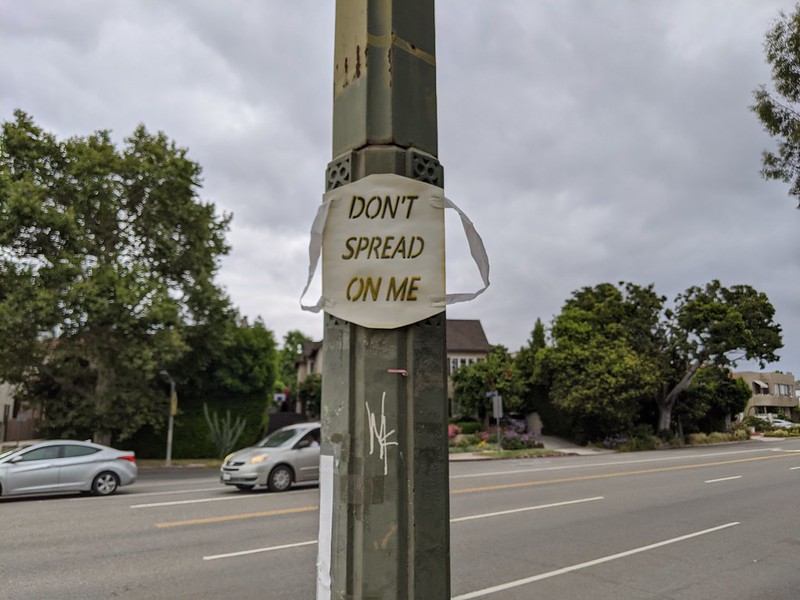 Los Angeles's average positivity rate for the last seven days is 9.5%. In late June, Los Angeles County had crept over 8%, up from 5-6% several weeks ago. According to L.A. County Public Health Director Dr. Barbara Ferrer, this rising figure indicates "a fair amount of community spread."

As a reminder, the positivity rate is how many people test positive for COVID-19 out of how many people are tested total. If 100 people are tested and 10 test positive, that's a positivity rate of 10%. For a California county to apply for a regional variance and reopen faster than the rest of the state, it needs a 7-day average of 8%.

The positivity rate in Los Angeles County had decreased as our testing capacity increased and more people overall, including asymptomatic individuals, got a test. However, the positivity rate began to increase over the last month.
There's been a large increase in cases specifically among residents ages 18-40, who now account for almost half of all new cases. Hospitalizations among this age group have also gone up.
Ferrer pointed to data from the USC Dornsife Center's Understanding America study to illustrate why this is happening. In short, people are going out more.

In April, 86% of residents stayed home as much as possible. Now, that's dropped to 56%. The percentage of people coming into contact with people outside of their households was up to 55% at the end of June, compared to 31% at the beginning of April. Forty-three percent of L.A. County residents have a job where they interact with people on a daily or near-daily basis. Currently, 79% of residents are concerned that restrictions are being lifted too quickly.
Ferrer noted that reopening does have its benefits. The percentage of L.A. County residents who are worried about running out of food, experiencing psychological distress, and who worry about their financial security has dropped.
But until COVID-19 is behind us, the risk of infection is ever-present and health officials continue to stress practicing physical distancing, wearing a cloth face covering in public, washing your hands frequently, and staying home as much as possible, especially if you feel ill. Residents should also avoid the "three Cs": confined spaces, crowded places, and close contact with those outside your household.
"What we do now determines where we are in 3-4 weeks. The sooner we all recommit to taking care of each other, the sooner we create a new normal, where we get back to work, school, and our friends, and extended family," Ferrer said.
After hitting a record of over 3,100 new cases on Friday, the county reported 1,584 new cases today. Monday's numbers are typically a bit low as some labs don't report over the weekend. 
An earlier version of this article mistakenly indicated 1,584 deaths instead of cases. There were 48 new deaths today.