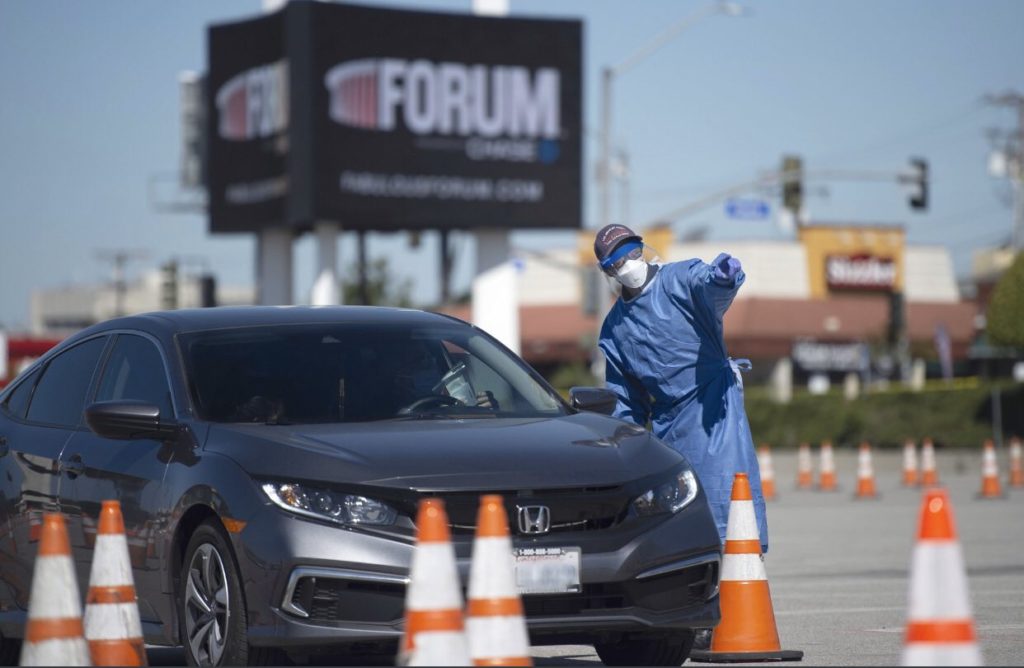 Today, L.A. County Public Health Director Dr. Barbara Ferrer reported 2,903 new confirmed cases of COVID-19, "the largest number of new cases we have ever reported." This brings the total number of cases to 107,772.

Additionally, 1,710 people are currently in the hospital, the highest number of hospitalizations reported by the county in "many, many weeks," Ferrer said. Twenty-six percent of those patients are in the ICU, and 17 percent are on ventilators. In two weeks, hospitalizations in L.A. County have gone up 27% and the daily positivity rate is now 8.4%.
Yesterday, Gov. Gavin Newsom ordered bars in several counties, including Los Angeles, to close immediately.
"[T]his happened because we, along with many other counties, are seeing a great deal of community spread," Ferrer said at today's briefing.
Ferrer said officials expected increases as sectors reopened, but "we didn't expect this steep an increase this quickly." The issue involves businesses and people who are not following health directives and are "living as if COVID-19 is not part of our community."
"At this point, if you're not part of the solution to slowing the spread, you're ending up being part of the problem," Ferrer said.
Just this past weekend, inspectors found that 49% of bars and 33% of restaurants were not adhering to physical distancing protocols, and that 54% of bars and 44% of restaurants were not enforcing mask-wearing and face shields among employees. 
Ferrer stressed that everyone in L.A. County needs to follow health and safety protocols at all times, including social distancing, wearing masks, and staying home if you're sick. Businesses must also follow state and county guidelines.
Ferrer also provided a list of things we should do right now to slow the spread:

If you're elderly or have an underlying health condition, stay home.
Everyone else, stay home as much as possible.
Always wear a mask in public.
Always practice social distancing.
Wash your hands frequently.
Avoid confined spaces, crowds, and close contact.