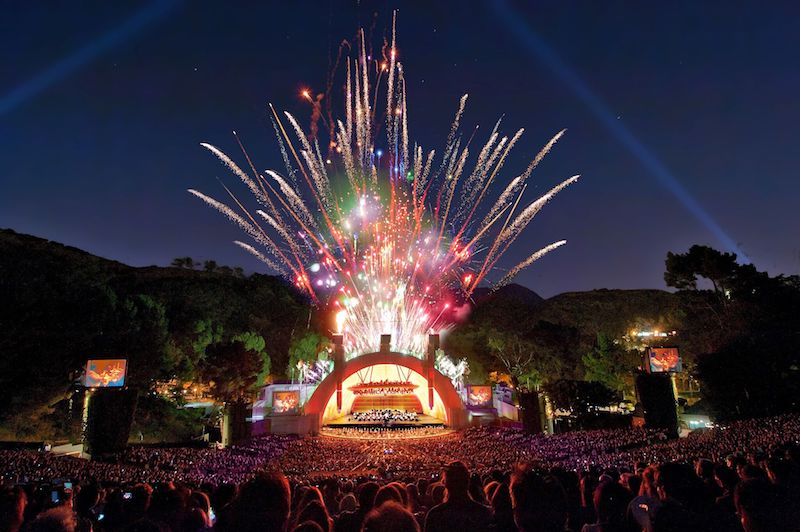 This upcoming weekend is Independence Day, but we're also experiencing a surge in COVID-19 cases and hospitalizations. For that reason, the Los Angeles County Department of Public Health is ordering all L.A. County beaches closed and banning fireworks displays this upcoming 4th of July weekend. The county will issue a modified Health Officer Order today. 
According to a release from the county, the beaches will close on Friday, July 3 at 5 a.m. until Monday, July 6 at 5 a.m. No recreational activities will be allowed on any L.A. County beach. All beach parking lots, piers, bike paths, and access points will also be closed starting at midnight on July 3 until 5 a.m. on July 6.
"Closing the beaches and prohibiting fireworks displays during this important summer holiday weekend was an incredibly difficult decision to make, but it's the responsible decision to protect public health and protect our residents from a deadly virus. The Fourth of July holiday weekend typically means large crowds and gatherings to celebrate, a recipe for increased transmission of COVID-19," said L.A. County Public Health Director Dr. Barbara Ferrer, via a statement. 
Note that this order does not apply to the city of Long Beach, which has its own health department.
Today, L.A. County reported 2,903 new confirmed cases of COVID-19, "the largest number of new cases we have ever reported," Ferrer said. This brings the total number of cases to 107,772.