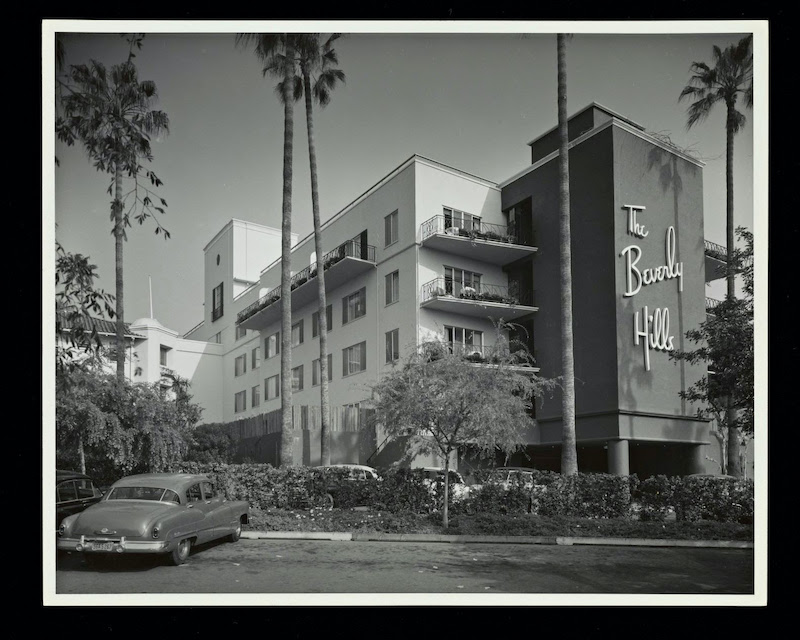 The Getty Research Institute and UCS School of Architecture have acquired the archives of Paul R. Williams, a prominent Black architect who worked extensively in Southern California.
According to a release from Getty News, Williams's granddaughter, Karen Elyse Hudson, had previously cared for the architect's archives.
"As the family historian, my journey has been one of awe and encouragement. Never once did I believe my work was my gift to him, for it has been, and will always be, his gift to us. To others he is often referred to as 'the architect to the stars,' to his grandchildren, he was simply the best grandfather ever," Hudson said, via a statement. 
Paul R. Williams was born in L.A. in 1894. He studied at the Los Angles School of Art and Design, the New York Beaux-Arts Institute of Design (at its L.A. location), and USC. He became the first certified Black architect west of the Mississippi and the first Black member of the American Institute of Architects. 
"During a period of de jure segregation, Paul R. Williams mastered architecture, a public art form, and was as prolific as he was persistent. His legacy is therefore as much about the character of the man himself as it is the scale, variety, and ambitions within a professional practice wed to realizations of perpetual excellence," said LeRonn P. Brooks, associate curator for modern and contemporary collections at GRI, in a statement. "His career and life invite new histories to be written by the countless scholars who will have unprecedented access to this tremendously important archive."
Williams designed several homes, ranging from public housing projects to celebrity residences for the likes of Frank Sinatra and Lucille Ball. His other projects included the L.A. County Courthouse, the Kenneth Hahn Hall of Administration, the 1940s redesign of the Beverly Hills Hotel, the Golden State Mutual Life Insurance Company Building, the Hotel Nutibara in Medellin, and La Concha Motel in Las Vegas, which now serves as the lobby of the Neon Museum. 
His archives contain about 35,000 plans and 10,000 drawings, blueprints, renderings, photographs, letters, and more. The plans represent most of the architect's commissioned works, including projects that never manifested. 
The archives will be a key part of USC's upcoming Center for Architecture + City Design, and the Getty calls it a "cornerstone" for its African American History Initiative, which Getty launched in 2018. Williams's works will also be incorporated into exhibitions and programming and digitized for accessibility.