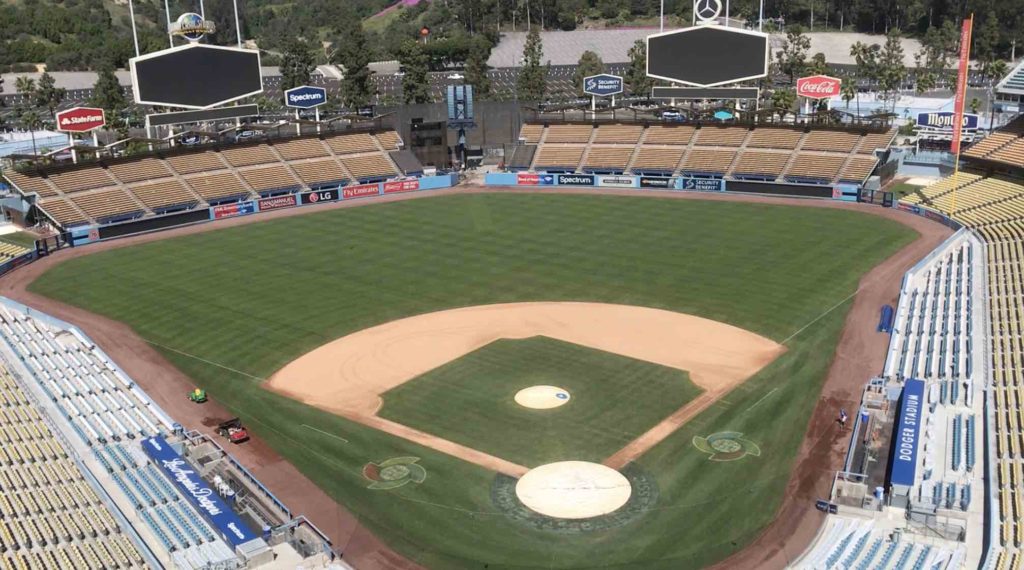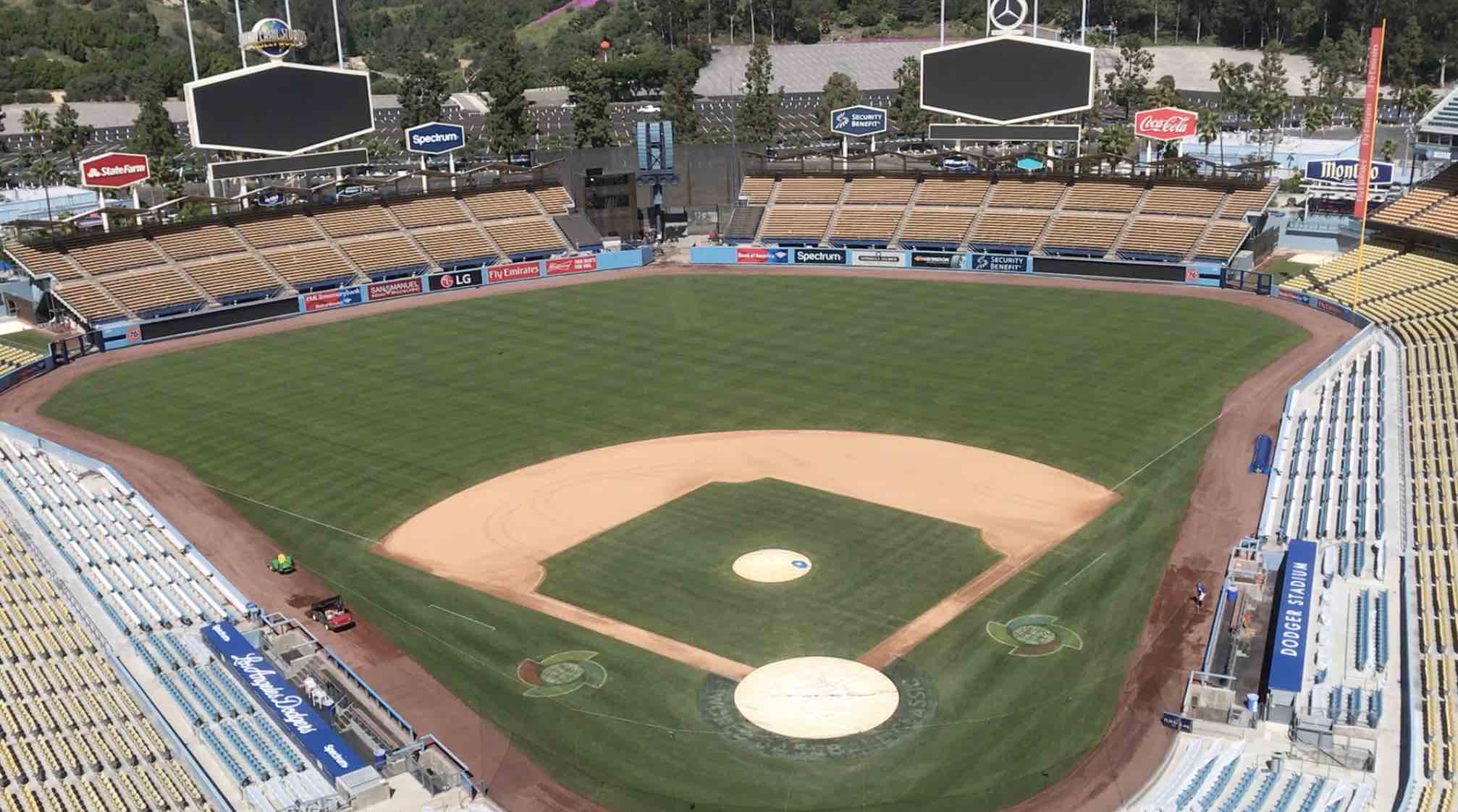 It's time for Dodger baseball, though things are going to look a little different this year. On Monday, Major League Baseball announced a 60-game schedule for each franchise for the upcoming season, which starts later this month.
The Los Angeles Dodgers play against the San Francisco Giants on July 23 as part of a two-game Opening Night. Opening Day for all other teams will follow on July 24.
In order to limit travel, 40 of the Dodgers' games will be against division opponents (Diamondbacks, Giants, Padres, Rockies) while the remaining 20 games will be played against AL West teams. Though the games will be geographically centralized, the pace of the schedule is much faster than a typical MLB season.
There will be cases where teams may play multiple weeks without an off-day. The Dodgers only have eight rest days for the entire season, including 17 straight games starting Aug. 7.
To offset the strenuous workload, multiple rule changes will be in effect for 2020 in order to maximize health and safety, shorten game times, and provide roster flexibility:
The MLB will adopt Minor League rule for extra innings. That means every half-inning after the ninth will begin with a runner on second base.
The designated hitter will be used in both leagues.
Roster sized will be increased. There will be a 30-man roster for the first two weeks, 28 for the next two weeks, and 26 for the remainder of the season.
The trade deadline has been moved from July 31 to Aug. 31.
Mandated health protocols include strict testing regimens. Players, coaches, and staff will be tested for COVID-19 every other day during pre-season camps, the regular season, and postseason. They will also receive temperature/symptom checks twice per day and antibody tests once a month. Additionally, in extreme cases, the MLB also has the capacity to relocate a team if there's an outbreak in their home city.
As laid out in MLB's finalized plan for 2020 play, no teams will host fans at the start of the season, meaning games will be broadcast to empty stadiums.
At this time, the Dodgers are providing ticketholders with an account credit for 2020 tickets, parking, and All-Star Week events, which, along with a 10% bonus credit, can be applied towards tickets and prepaid parking through the 2021 season. According to the Dodgers official website, the franchise remains "optimistic" that fans will be able to attend games later this season. They will follow up with instructions to season ticketholders should that become a reality.