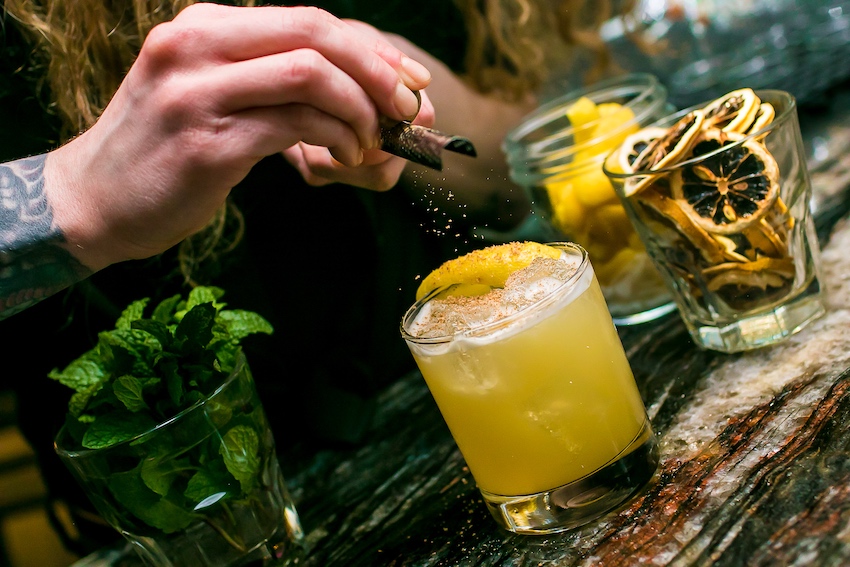 Chinatown's Lately and Songbird Cafe are joining forces on a menu designed for fans of day drinking. Available at Songbird Cafe Wednesday through Sunday, the offerings are surprisingly affordable with dishes priced no higher than $10 and cocktails set at just $6.
Don't let the approachable prices question the value of this collaboration. Lately has a cult following for its breakfast burrito and Songbird not only pours specialty coffees and craft cocktails, but it also has one of the most stunning speakeasies in the city.
On the menu are a couple of loaded toasts, the famous Lately breakfast burrito, a turkey wrap, and an Italian sandwich. A shocking 17 different cocktails are listed on the menu as well, including whiskey highballs, daiquiris, and Irish coffees. Non-alcoholic beverages are also available, including several espresso drinks. View the full menu here.
Songbird Cafe is located at Blossom Plaza, 900 N. Broadway, #1050 in Chinatown. Open for pickup Wednesday through Friday, 8 a.m. to 2 p.m, and Saturday and Sunday, 8 a.m. to 3 p.m. There's a pickup window for orders on the spot, but you can also order in advance by calling (213) 265-7779. Limited seating is available for outdoor dining.