This post is a sponsored collaboration between the arts organizations on Grand Avenue and We Like L.A.
* * * * * * * * * *
For the third year in a row Grand Ave Arts invites all to explore, be curious, pop in, and choose their own adventure at some of the finest artistic spaces in Los Angeles.
Grand Ave Arts: All Access takes place on Saturday, November 4, and features more than 10 participating cultural institutions along Grand Avenue. Visitors can choose from rehearsals, architecture tours, museum exhibitions, performances, workshops, food and drink specials, and family-friendly activities. And the kicker? All happenings are free and open to the public!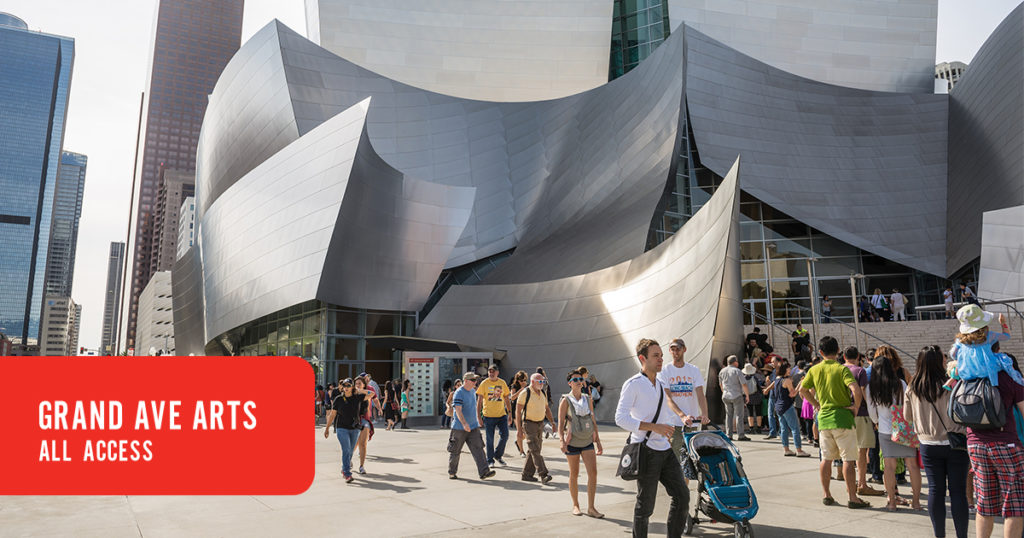 Just a few of the many highlights include:
LA Opera's prestigious Domingo-Colburn-Stein Young Artist Program performing at the Dorothy Chandler Pavilion.
Free general admission to The Broad along with special pop-up tours throughout the day.
Tours of The Music Center's iconic venues and family-friendly workshops.
Dia de los Muertos Altar Tours in Grand Park.
A Los Angeles Central Library pop-up that includes a scavenger hunt in Grand Park and exhibition tours at the main library
Free admission at MOCA.
Gallery tours at Redcat.
And MUCH more!
Participating organizations include: The Broad, Center Theatre Group, Colburn School, Grand Park, Los Angeles Chamber Orchestra, LA Opera, LA Phil, MOCA, The Music Center and REDCAT. The massive day of fun activities will run from 11 a.m. until 5 p.m.
Grand Ave Arts: All Access spans Grand Avenue from Temple Street to 6th Street.
Guests are encouraged to take public transport to attend, with the closest Metro stop located at the Civic Center/Grand Park station, accessible via the Red or Purple lines.
For a complete schedule of events to take place please visit grandavearts.org.
Enjoy!
---
If you'd like to learn more about We Like L.A. sponsored posts and how we work with our partners, you can go here.