The following is a sponsored collaboration between Nasstive Entertainment and We Like L.A.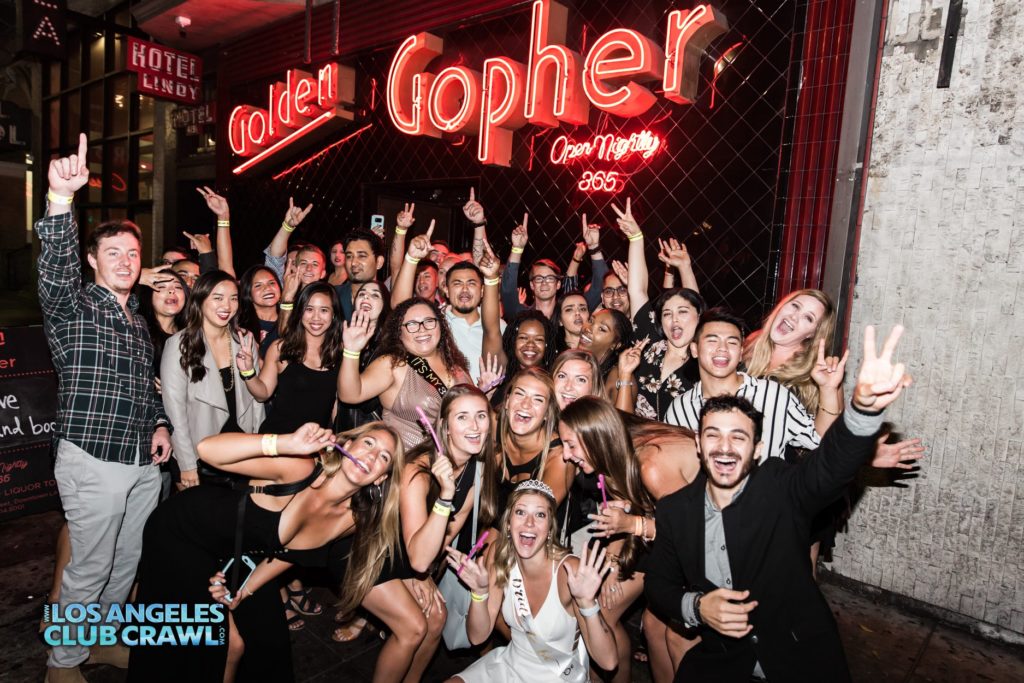 If you haven't hung out in DTLA in awhile, you're missing what's become one of the premier nightlife destinations in all of Los Angeles. With new bars and clubs emerging and old favorites undergoing massive renovations, there's lots to experience. So how do you learn about the hottest spots and get the most out of a night in Downtown? Why not check out a Los Angeles Club Crawl.
A Los Angeles Club Crawl is the perfect way to hit up multiple venues all in one night, whether you're a local looking to explore, planning a special occasion like a bachelorette party or birthday, or just need to find a cool way to entertain some out-of-town visitors.
The typical club crawl features between 30 to 60 guests, with the group hitting up four different venues for a cost of $25 (and that includes a free welcome shot at the first location!). All club fees and cover charges are included with your ticket, and you'll never have to wait to get in the next bar. No lines. No hassles. Just a perfect night out hanging with friends and meeting some cool new people. There are even special holiday bar crawl events for Halloween, St Patrick's Day, and Cinco De Mayo, with massive turnouts often between 300 to 500 people.
Los Angeles Club Crawl is owned and operated by Nasstive Entertainment, which has been running club crawl events in SoCal for over a decade. Club Crawl hosts make your entire experience stress-free, and each evening's group is always a great blend of tourists, locals and people looking to meet others. And even if you're new in town and you're thinking about heading out solo—don't be shy—you will be sure to make some wonderful new friends on a Los Angeles Club Crawl.
For more information, and to purchase a ticket for an upcoming club crawl, visit losangelesclubcrawl.com.
---
If you'd like to learn more about We Like L.A. sponsored posts and how we work with our partners, you can go here.