*** The following is a sponsored collaboration between OUE Skyspace LA and We Like L.A. ***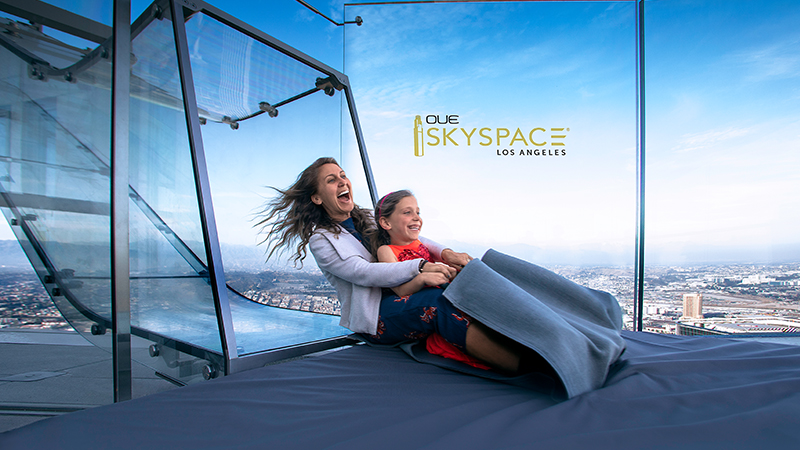 Unlimited Skyslide rides for kids at California's tallest outdoor attraction makes for a perfect family funday!
OUE Skyspace LA is California's premier destination for panoramic, 360-degree views of Los Angeles and now visitors can take advantage of a special Family Funday ticket package on Saturdays and Sundays from 10 a.m. to 2 p.m. The Family Funday packages include admission for a family of four to ride the exhilarating Skyslide!
The entire Skyspace experience takes place on multiple floors. Families can enjoy fun, interactive multimedia as they head up to the top. On the 54th floor, take in a 360-degree time-lapse video wall, an infinity mirror and video installations celebrating all things L.A. featuring notable L.A. icons. Then journey up to the top to take in the stunning views and of course the thrilling all-glass Skyslide on the 70th floor. Kids will have a blast!
Enjoy Family Four ticketing packages every Saturday and Sunday from 10 a.m. to 2 p.m. for adults and children. Each ticket includes:
– $20 Skyslide Combo
– Unlimited Skyslide rides for kids between 5 and 12 years old until 2 p.m.
– Access to all four levels of Skyspace LA.
---
If you'd like to learn more about We Like L.A. sponsored posts and how we work with our partners, you can go here.