This post is a sponsored collaboration between Arts Brookfield and We Like L.A.
---
Ready for a music and movie night unlike anything you've experienced before?
UnSilent Cinema is back from September 28-29 pairing classic silent films with contemporary live scores to create a one-of-a-kind DTLA experience. And the best part? Admission is FREE and open to the public as part of Arts Brookfield's mission to bring public spaces to life through visual and performing arts.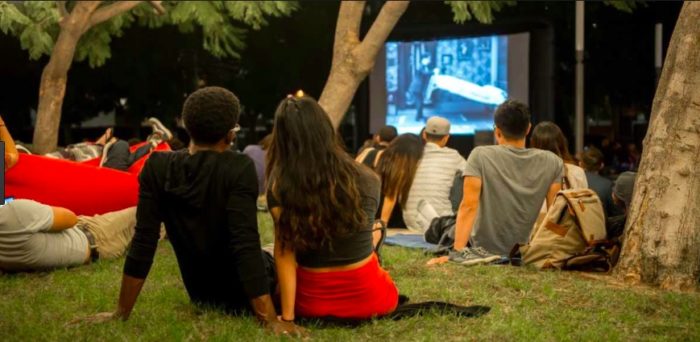 The two-night production of UnSilent Cinema will take this Thursday and Friday at downtown Los Angeles's premier shopping and dining destination, FIGat7th. This year's lineup is inspired by female-focused music and film. Two full-length features with strong female leads have been paired with world premiere scores written and performed by top female musicians.
Screening on Thursday, September 28 is The Goddess (1934, directed by Wu Yonggang), with Argentinian singer and songwriter, Juana Molina, performing an original score written specially for UnSilent Cinema.
On Friday, September 29, The Passion of Joan of Arc (1928, directed by Carl Theodor Dreyer) will be screened with a unique performance by American singer, songwriter and artist Julia Holter.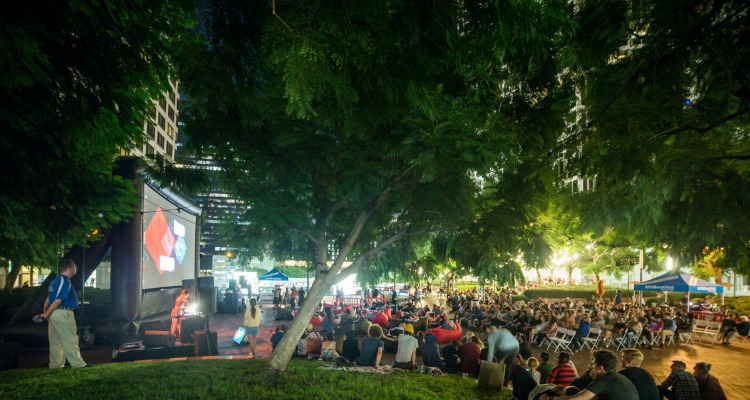 Both nights begin with a DJ set by Raul Campos of KCRW, along with a set by composer and filmmaker Noveller, who recently toured Europe and the US with Iggy Pop. The DJ'd music starts at 7 p.m., with screenings beginning at 8 p.m.
UnSilent Cinema is produced by Arts Brookfield in partnership with Martin Fleischmann of Rum & Humble and David Spelman of the New York Guitar Festival (NYGF).
Picnicking is encouraged and blankets provided while supplies last. Admission is free, but seating is limited and is first come, first served.
FIGat7th is located at 735 S. Figueroa Street, Los Angeles, CA 90017
Parking available for $5 with validation after 4 pm.
Enjoy!
---
If you'd like to learn more about We Like L.A. sponsored posts and how we work with our partners, you can go here.