Stanley Kubrick is considered one of the most influential directors of all time, a genre hopping filmmaker who was equally at home making epics (Spartacus), comedy (Dr. Strangelove), horror (The Shining) and more. But before all that, he was just a teenager with a camera.

Beginning this October the Skirball Cultural Center's new exhibition Through a Different Lens: Stanley Kubrick Photographs takes us back to 1945, when a 17-year old Kubrick sold his first photograph to the magazine Look. In these photos, many of them unpublished, Kubrick explores his native New York, photographing sporting events, street life and night clubs, as well as celebrities and civilians. Kubrick's early work hints at the master he would become.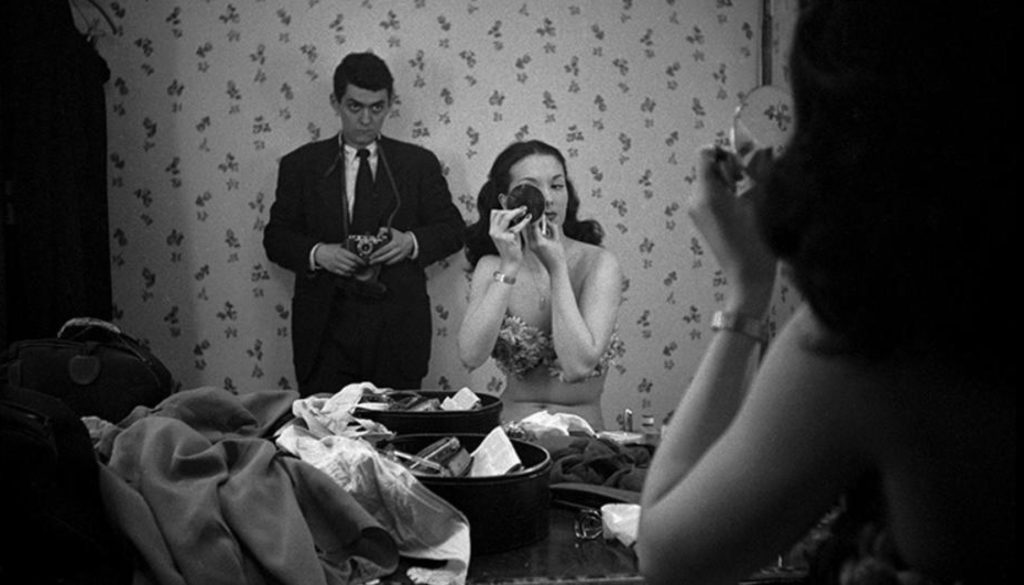 In conjunction with the exhibit, the Skirball will host two movie screenings. On October 1, the museum will host a free afternoon screening of Kubrick's 1957 anti-war drama Paths of Glory. In this World War I set drama, Kirk Douglas stars as a French colonel whose refusal to continue a suicide mission leads to him being court-martialed for cowardice.
Then on October 25 the Skirball gets in the Halloween mood with a "Late Night!" event featuring an outdoor screening of The Shining, Kubrick's 1980 adaptation of Stephen King's horror novel in which the winter caretaker (Jack Nicholson) of a Rocky Mountain resort loses grip on his sanity. The event also includes after-hours access to the museum galleries, DJ-spun tunes, food trucks, and a cash bar. Tickets for late-night are $5.

Through A Different Lens: Stanley Kubrick Photography runs from October 17 to March 8, 2020. Access to the exhibition is included with museum admission, which starts are $12 for adults. Also remember Skirball offers free admission every Thursday from noon to 5 p.m.