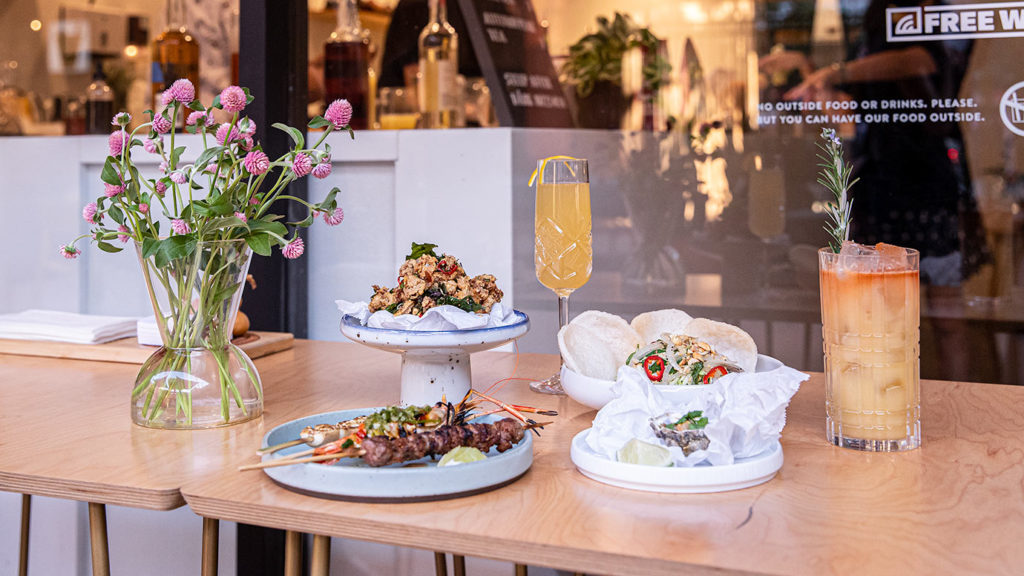 "Steep After Dark" is a new concept from Samuel Wang and Lydia Lin's specialty tea cafe Steep LA. The casual outdoor affair resembles Japanese izakayas—bars that serve tapas-style food. The pop-up tapped Chef Shawn Pham to create the small plates and General Lee's head bartender Philip Ly for tea-based libations.
Mandarin Plaza's entire courtyard has been transformed for evening dining. A decorated lounge area is lush with greenery, and a newly installed canopy covers tables all spaced well over six feet apart.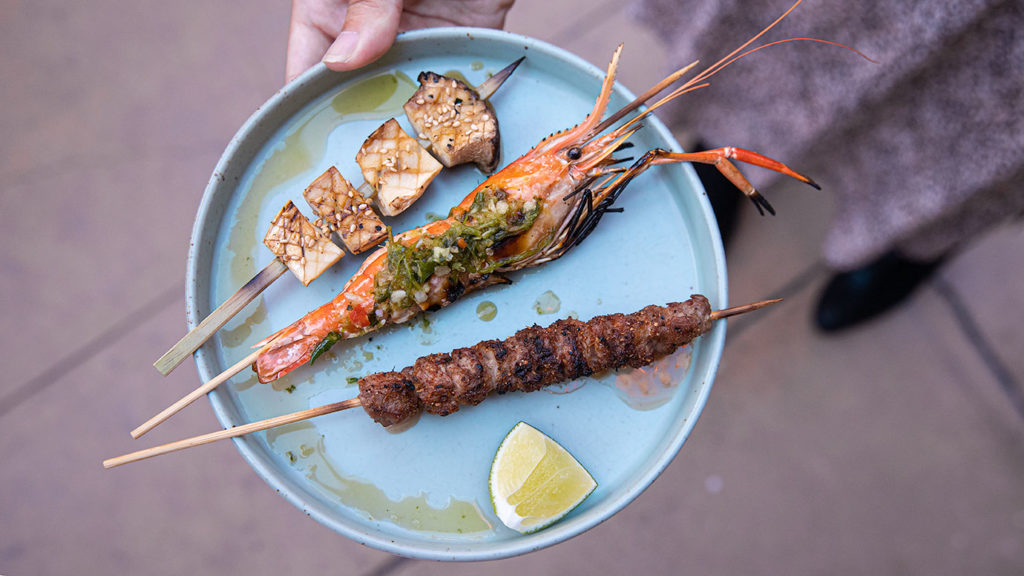 Chef Pham trained in several Michelin restaurants and most recently worked at Tsubaki and Ototo in Echo Park. He cooks items over a Konro grill right in front of guests. Skewers dominate the menu and a variety of Asian seasonings and sauces are used for an extra dose of umami. Sour and spicy Thai Nam Jim is drizzled over giant prawns. Xo sauce is brushed on corn. Grilled oysters are topped with Vietnamese Nước chấm. Chunks of lamb are seasoned with Gochu powder and Sichuan pepper.
But it's not just the seasonings. Everything at the pop-up incorporates some type of traditional Asian influence. For example, Pham uses Binchotan charcoal, a type of activated white charcoal cultivated in the Kishu province of Wakayama in Japan for over 300 years.
Additional nibbles include fries, salt & pepper calamari, steamed clams in basil and Shaoxing butter sauce, and chicken cabbage salad served with shrimp chips.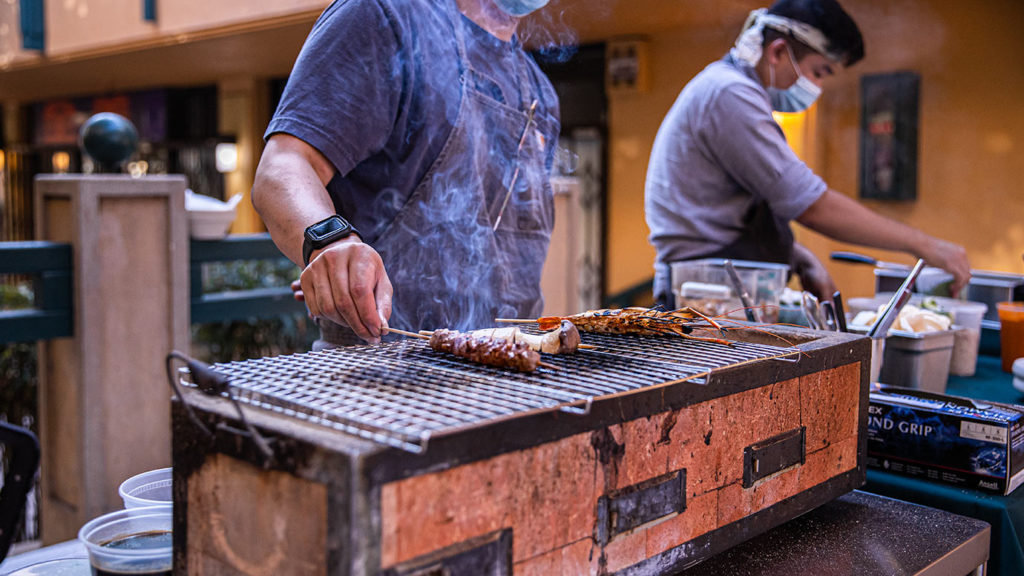 Mock-tails crafted by Ly will come with a Chinatown twist fusing Steep's teas with ingredients commonly used in Asian cooking, like lemongrass, pandan, and five-spice.
Steep After Dark launches this weekend, October 23-24 from 4-9 p.m and will continue into November. Steep LA is only taking walk-ins for this pop-up.