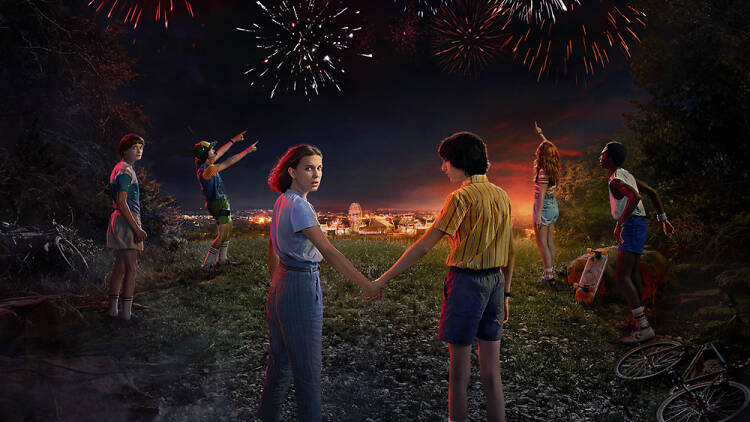 The folks behind Santa Monica pier's summer programming are no stranger to family-friendly frights, and this year they're turning things up to Eleven. A Netflix-thrown Stranger Things carnival descends on the pier June 29-30 with games, 80s cover bands, eating contests, magicians, a Scoops Ahoy ice cream truck and a green-n-gooey dunking booth. This sweet and spooky affair is timed to get folks pumped for the Independence Day release of the show's third season.
Pacific Park will be made over as the fictional Hawkins, IN town where the show is based. The beloved Ferris wheel will be the Hawkins Wheel, with other pier rides to be transformed with in-show elements. There'll be also Hawkins bike shop featuring a photo op with Mike's Schwinn, plus a performance from the Hawkins High School cheerleaders – you get the picture.
The big draw is the aptly-named Curiosity House, a Demogorgon-filled fun house that sounds scary-adjacent and by itself worth the trip.
Rad news alert: Entry is completely free. Just stop by the Pier between 11 a.m to 9 p.m., and get ready to head back to 1985. Headbands strongly recommended… by me.
Much like the show the event is inspired by, this sounds like a huge hit. Swing by before it's DemogorGONE!