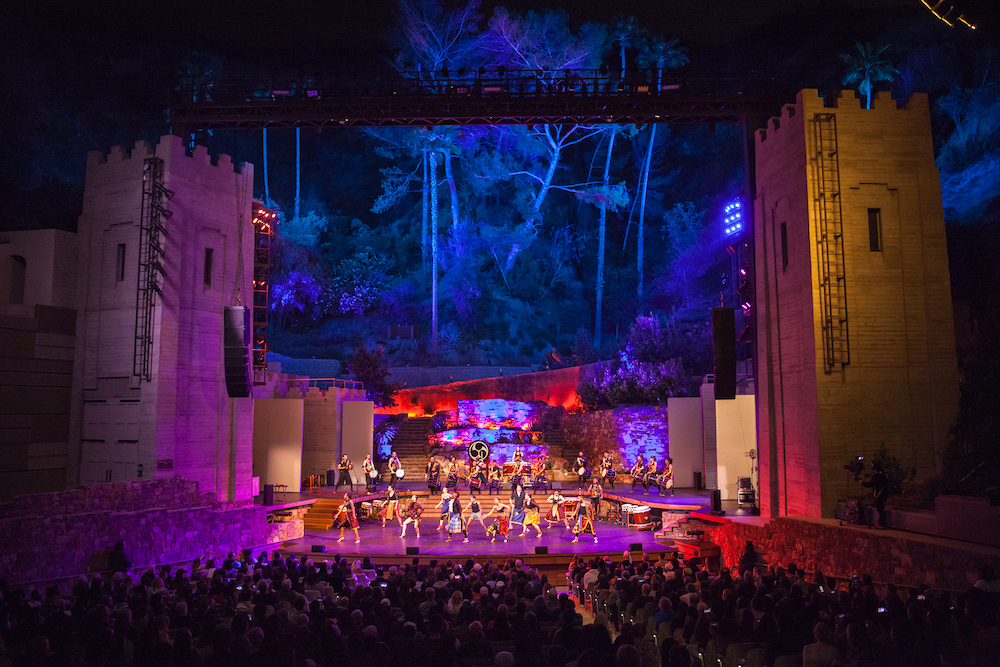 An eclectic lineup. An intimate setting. No bad seat in the house. There are lots of reasons to return to The Ford for 2023, and with an unparalleled lineup of programming slated to run through the end of October, summer under the stars is just getting started.
We Like L.A. was fortunate enough to attend one of the first concerts of the season this past weekend (Mac DeMarco!), and we're happy to report back that when it comes to the best parts about The Ford, nothing has changed. There is, however, something new to try for this year.
Fresh Food Offerings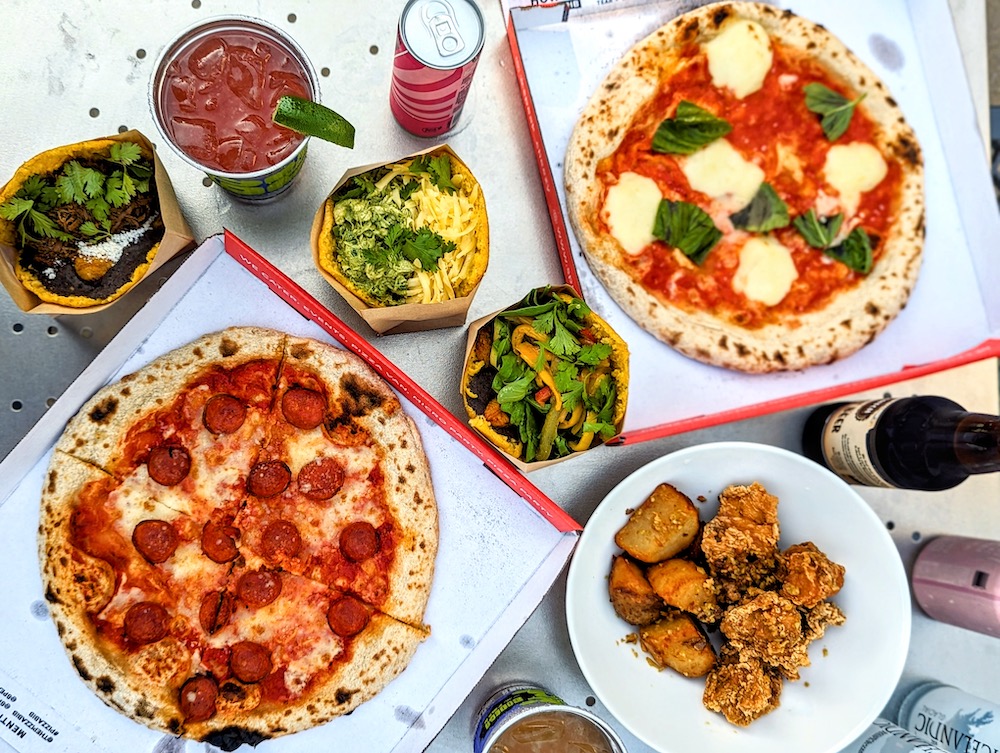 One thing that had us excited to return to the The Ford was the delicious new food setup. The Bodega at The Ford has curated a lineup of street food-ish delicacies envisioned by chefs Jason Kim, Jason Winters and the Mercedes Rojas (all alums of Chef Suzanne Goin's kitchens at the acclaimed a.o.c.).
There wasn't time (or space in our stomachs) to try everything but we want to call out to two of our favorites: The Venezulean-style arepa made with braised beef brisket, black bean puree, fried plantains, cotija cheese and cilantro is a perfect handful. We also devoured a sourdough crusted pizza topped with spicy Calabrese salami, crushed tomatoes, mozzarella, Grana Padan, and fermented fed Fresno hot honey. That sweetness really hits the spot!
Plus, you can wash it down with a tight selection of selection of hyperlocal craft beers and natural small-production California wines (by the glass or bottle) handpicked by award-winning restaurateur Caroline Styne.
Needless to say, if you decide to show up a little early just to get a bite… not a bad idea.
The 2023 Lineup at The Ford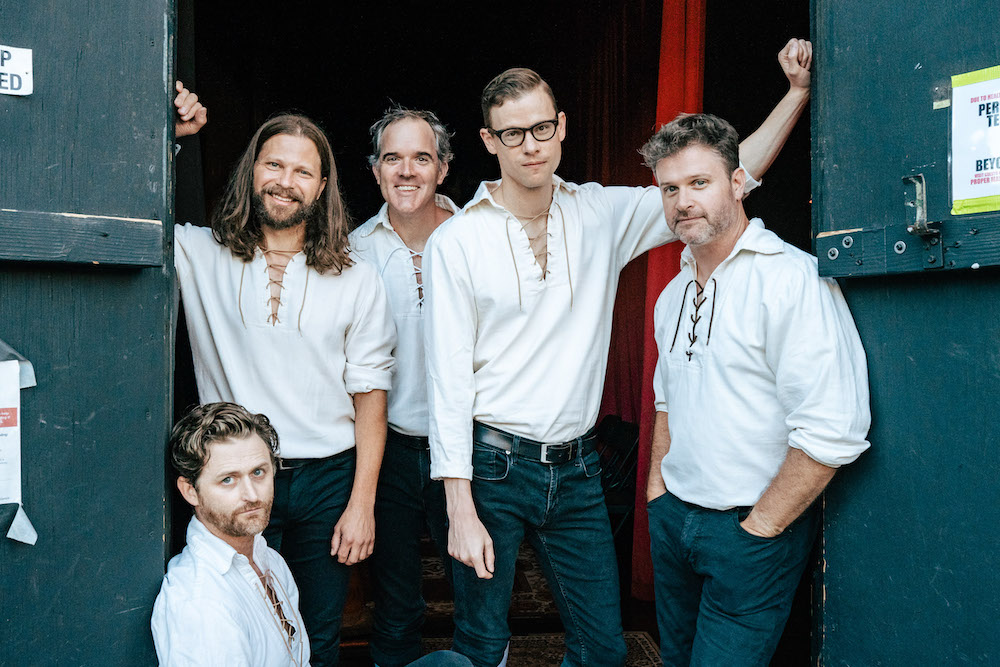 Of course, we know the reason you're headed to The Ford is for the show, and through the years the theater has staked a claim to hosting perhaps the most eclectic lineup of arts and culture programming of any venue in Los Angeles. 2023 is no exception. Just looks what's on tap!
As we breeze into the second half of July, JAZZ Re-EVOLUTION (Jul 22) hits the stage for an unforgettable evening of stories, songs, memoir and music, bringing some of jazz's most iconic luminaries to life. That'll be followed by Emmy and Golden Globe-winning actor/singer Darren Criss (Jul 23) then the theatrical spontaneity of The Improvised Shakespeare Company (Jul 28).
August features the 7th Annual Boleros de Noche (Aug 5), Comedy Under the Stars (Aug 9), a musical performance by the Bob Baker Marionette Theater (Aug 13) as part of the LA Soundscapes series, and live opera with The Barber of Seville (Aug 25), produced in partnership with Pacific Opera Project.
Heading into September, you'll find a Noche de Cumbia (Sep 1), spoken word performances at the Flypoet: Summer Classic (Sep 9), along with Canciones de Mi Madre (Sep 30), a tribute to Linda Ronstadt's iconic 1987 Mariachi album featuring a slew of Los Angeles-grown Ranchera artists.
And don't forget that The Ford's programming extends all the way until the end of October, highlighted by the Los Angeles Folk Festival (Oct 7-8) and capped by a special screening of The Rocky Horror Picture Show (Oct 28) co-produced by Street Food Cinema.
In all there are more than three dozen performance dates on deck, and you can see the complete 2023 lineup here.
Make The Most of Your Visit
Remember that if you're planning to attend a show this year, The Ford has a handy 2023 venue guide that gives you details on parking, ticket packages (savings!), public transit, and pre-concert picnicking. Basically, it's everything you need to make sure you have the best experience possible.
The only question now is… which date(s) do you want to attend?
---
If you'd like to learn more about We Like L.A. sponsored posts and how we work with our partners, you can go here.